HE'S FINALLY HERE!!
We are thrilled to be bringing you a product we know you're as excited about as we are. How do we know, you ask? Let us impart upon you, a little ditty to bring you up to speed.
Back many moons ago when we had our dark brown Oscar Bed – the original Incy bed, in fact – we were often left with comments surrounding whether or not we would ever do a fully black bed. Seeds were further planted when we launched our first matte black cot earlier this year. Our sales suggested you were BIG fans and your comments drove home how much you wanted to see this colourway rolled out into a bed. When we say we take on your feedback, we aren't lying and if you need proof, our BRAND-NEW Ralph Bed is it! Launching a product we love is one thing but launching something our customers have been overwhelmingly vocal about is love on a whole new level.
To truly showcase the bedroom dreamboat that is our Ralph Bed, we knew there was only one place and one person we needed on board. We recruited the beautiful Belinda from Tomolly in Carcoar – a little hidden gem within the Central West of NSW – and her insanely stunning house in which the shoot came to life. Her styling is exactly what Ralph needed and after seeing the images, we imagine you'd be in total agreement.
While he's a new addition to the fam, we feel like Ralph has been around forever. We try extremely hard not to play favourites, but there's just something special about this guy. The style, design and simplicity is synonymous with the Incy brand and it was a bed so close in finish to this that brought the company to fruition back in 2011.
At face value, Ralph is dreamy, charismatic and a timeless bedroom addition but much more than just his good looks, he sports all those handy features that make him as practical as he is beautiful. Here's but a few:
Powder coated in a non-toxic, VOC free matte black paint (because safety & style can co-exist)
Handcrafted using strong, recycled aluminium (because sustainability is key)
Two adjustable mattress heights (because beds should grow and adjust as your babe does)
A sturdy bamboo Euro-slat system that has seen each slat weight tested up to 50kg (because jumping on the bed is a right of passage)
A 10 year manufacturing warranty (because we don't just sleep in our beds, we stand by them too)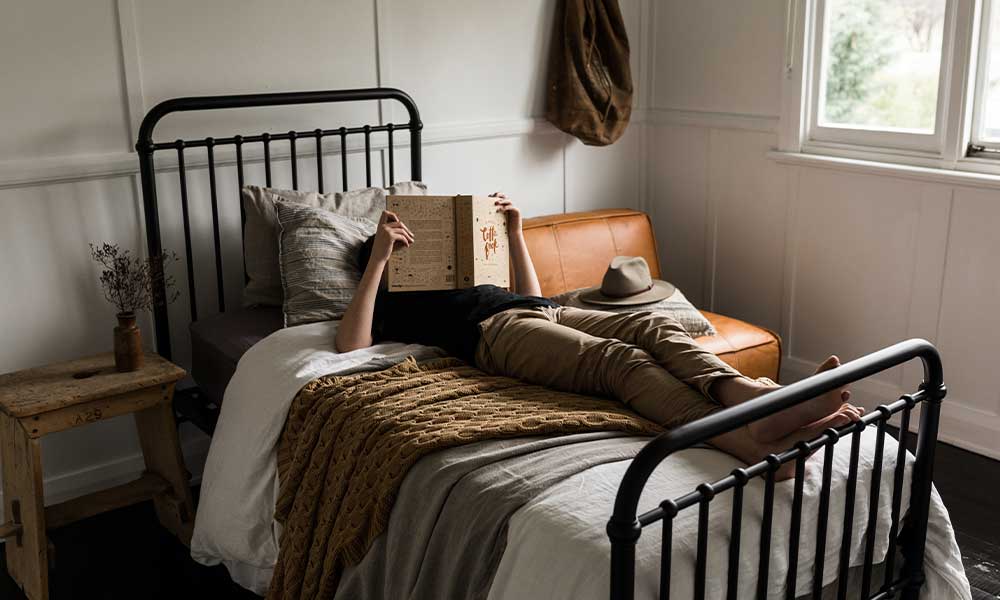 We think it's safe to say the story of Ralph is an intriguing, albeit, somewhat overdue one but now that he is finally here and as he begins to make his way to his forever homes we know he'll have many more exciting chapters to add to his memoirs.