Introducing our Poppy side table, our latest addition to the Incy family made from a fabulous holographic acrylic Poppy is the life of the party.
Looking to light up any space within your home? Poppy is designed to be a versatile furniture piece adding value next to your bedside or as a trusty side campion in your living area.
Let your room do the talking, when styled, Poppy will reflect complimentary colours as part of her iridescent finish making her an easy side table to style in with your already exisiting decor.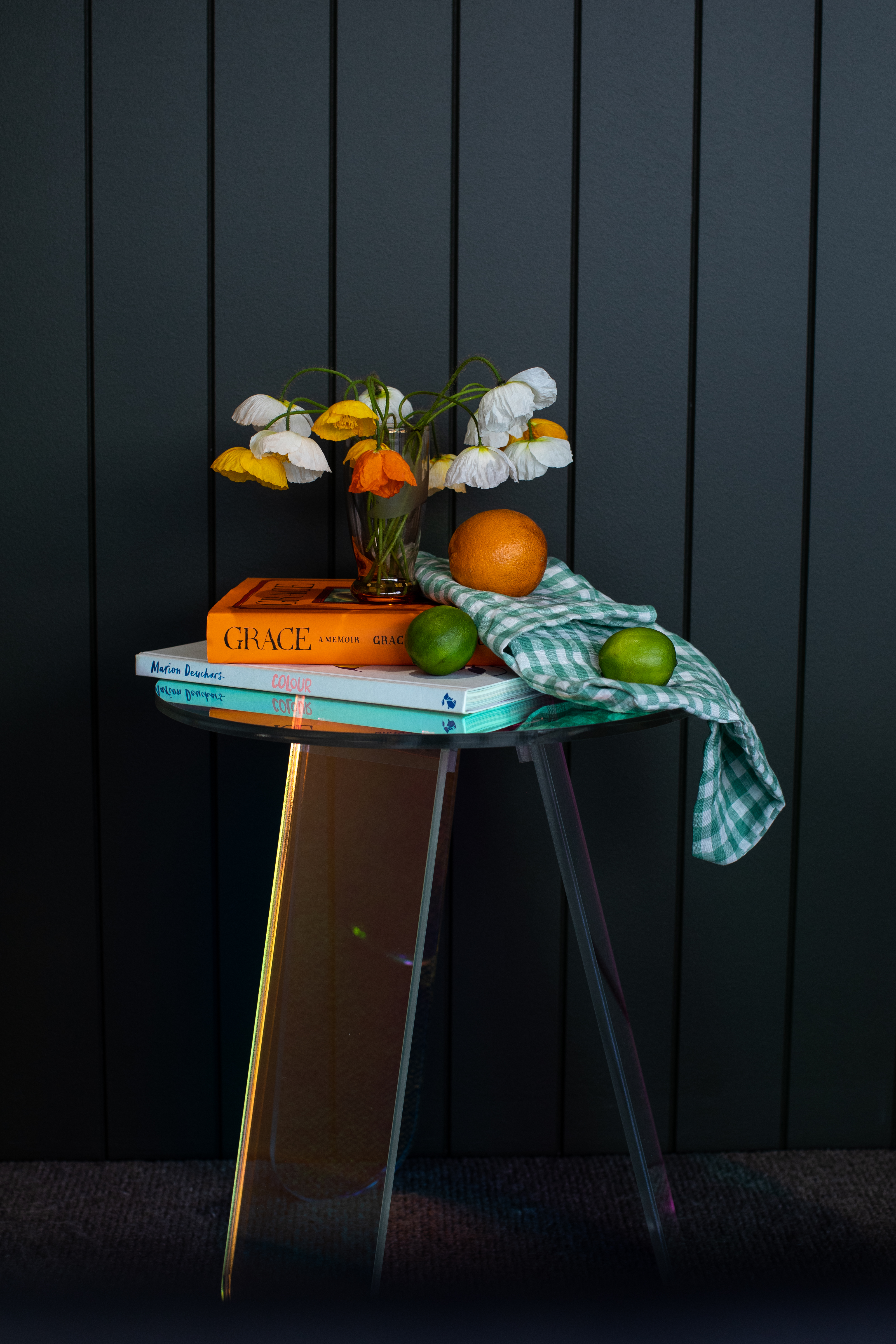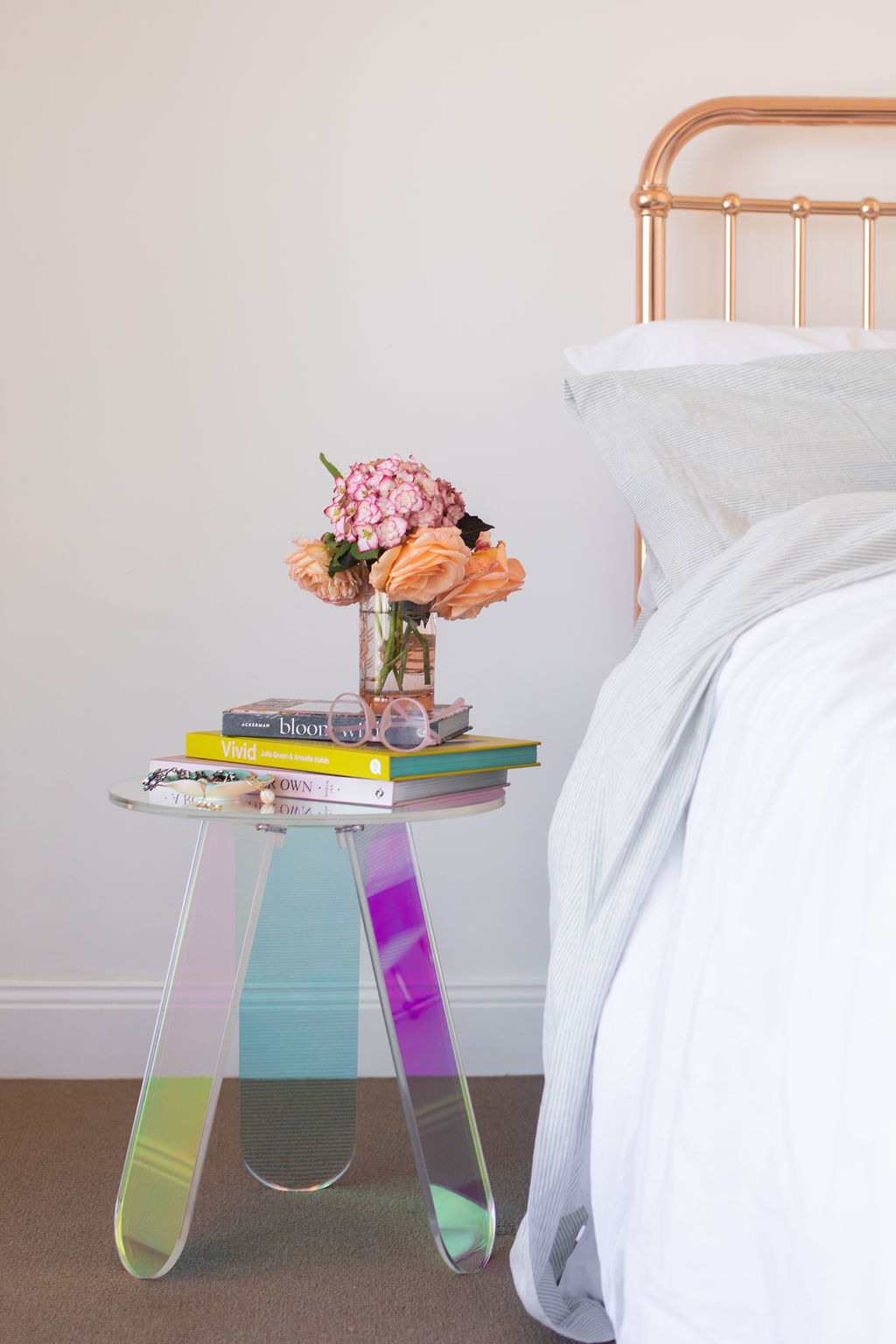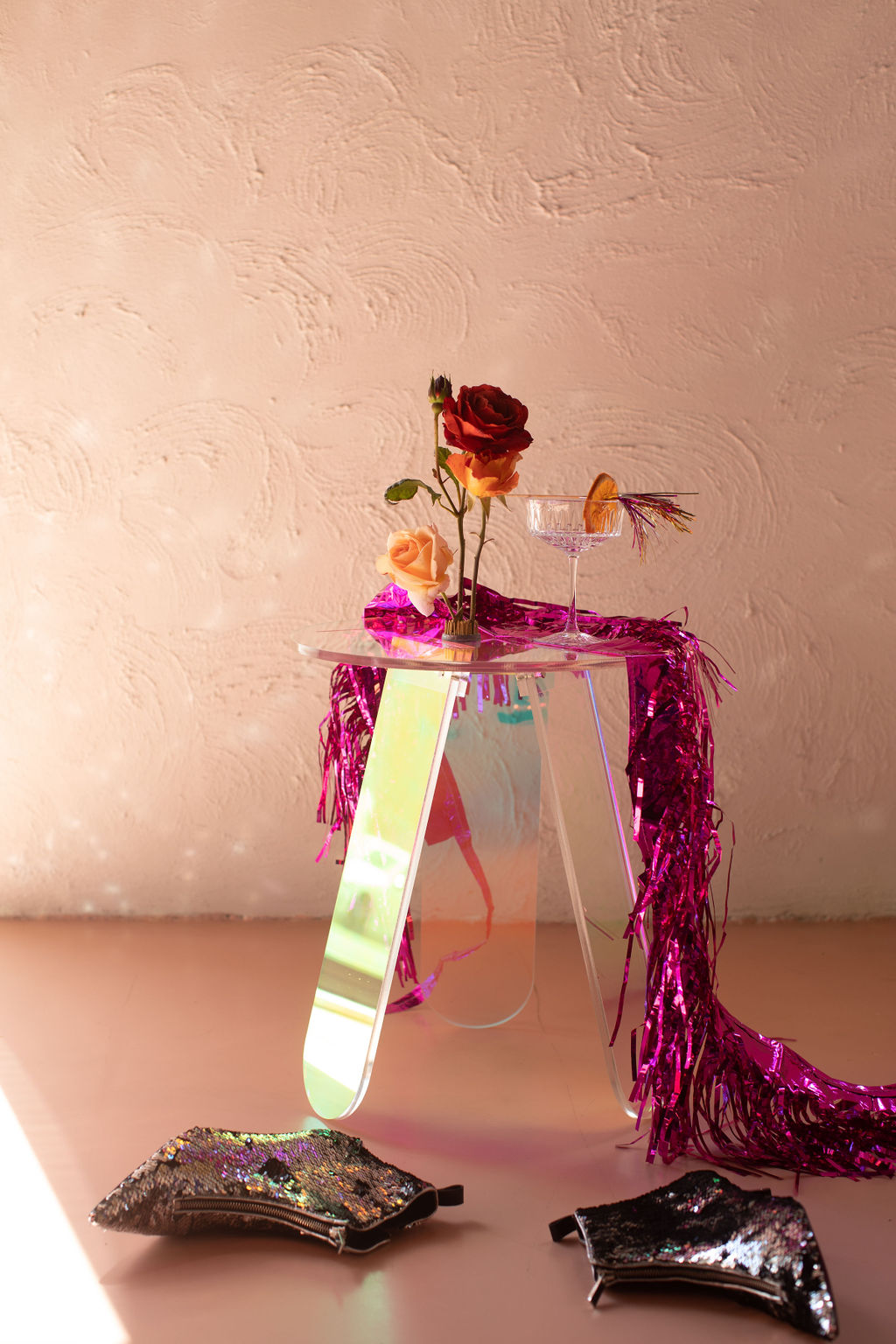 View our complete range of bedroom side tables, also available as bedroom or nursery furniture packages on our website.