We recently launched our very cool, very floral collab with one of our favourite Australian designers, Kip&Co. Field of Dreams is a limited edition velvet bedhead featuring the very popular Kip&Co print, Field of Dreams.
We are so excited to be able to offer the collab in a single, king single, double and queen size. Made from a gorgeous floral print in shades of pink and orange with aqua accents on a peach base printed onto a rich warp knit velvet.
The collaboration stands for all things Incy; fun, inspiring and embracing individuality. It was so fun getting to work with the Kip&Co team on this project and bringing to life this new product for Incy.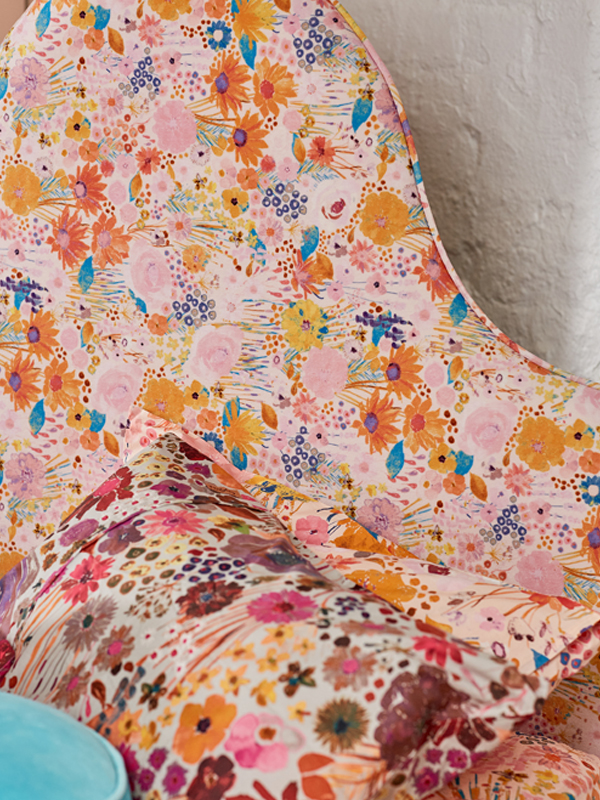 We chat with Alex, one of the three talents behind the Kip&Co brand to get all the insider knowledge.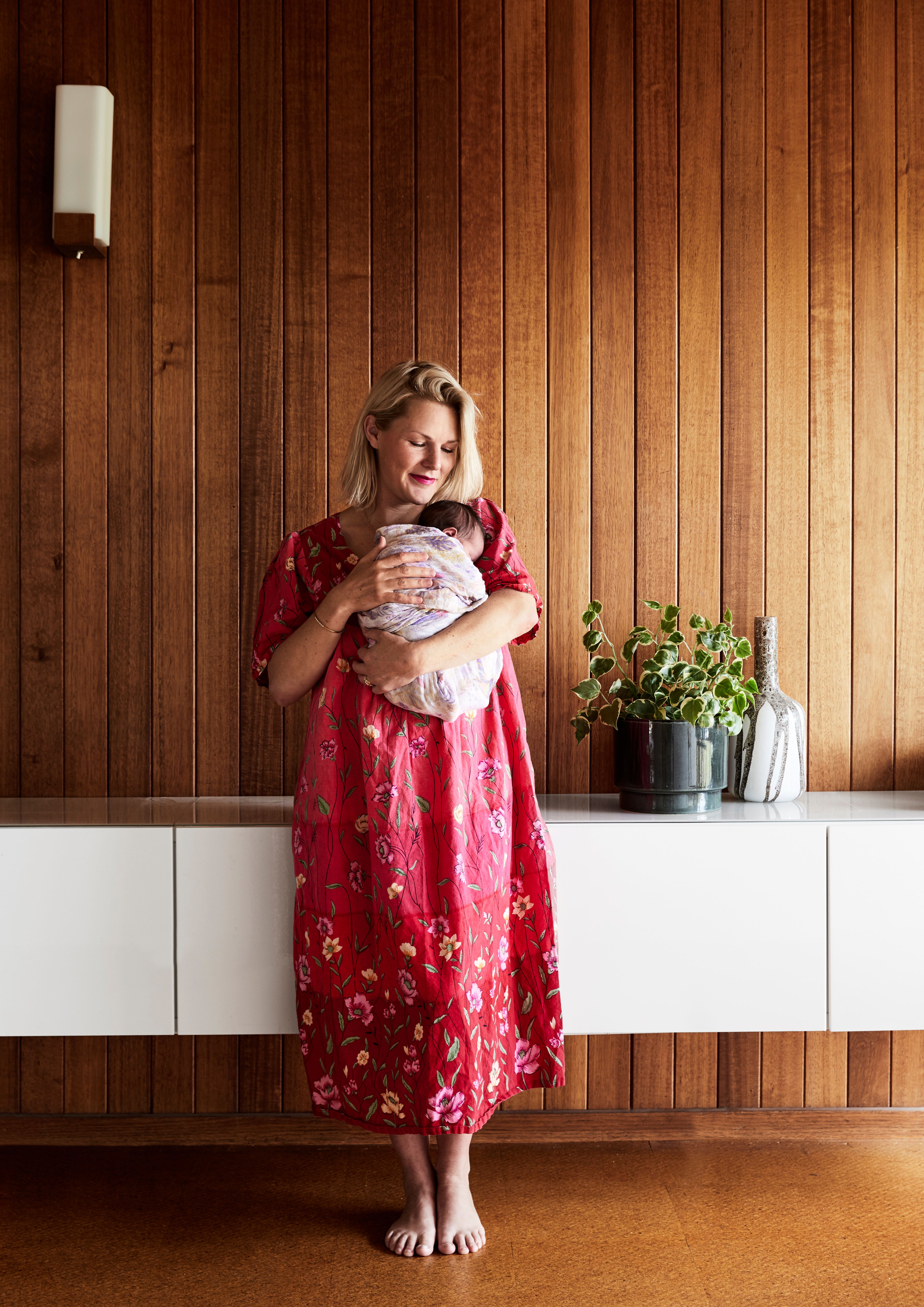 INCY: What inspired the Field of Dreams print?
KIP&CO: We designed this floral quite a few years ago now. We are all mad on florals and for this print we wanted to create something whimsical and ultra feminine. We each picked our favourite blooms to create the ultimate bouquet.
INCY: What does your team enjoy most about bringing a print to life?
KIP&CO: The Field of Dreams print has been a crowd favourite for a long time - it's so brilliant to see customers loving the print and styling it up in their own homes. Now they can get the matching bedhead too, we think we've reached floral nirvana.
INCY: How important is colour in a kids bedroom?
KIP&CO: We really embrace colour as the starting point for EVERY room - it's mood lifting, inspiring and joy inducing! For kids especially, when you want to see their imaginations alight, colour is the key.
INCY: What is your favourite Field of Dreams Product?
KIP&CO: Great question! We've really added lots of new categories this time, and one of my favourites is the playsuit, it's so sweet!
INCY: Do you love to match your bed linen or mix your prints together?
KIP&CO: MIX AND MATCH! We're all about contrasting patterns and colours. It also allows you to create a tonne of extra looks from your linen cupboard, when you're freed from the idea of always need to have the full set on the bed.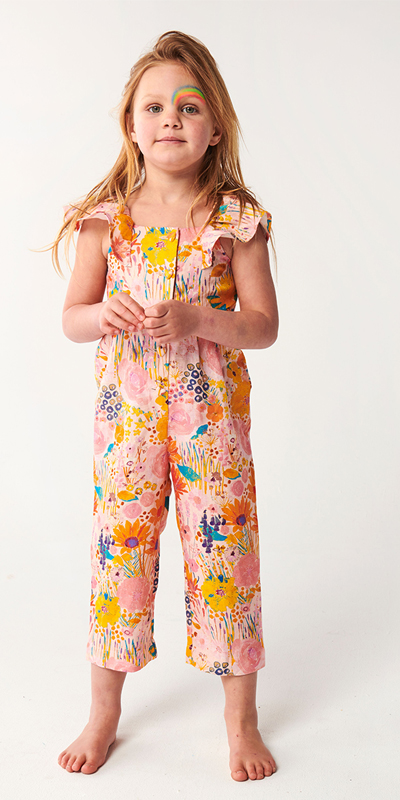 Kip&Co Pink Field of Dreams Linen Frill Party Playsuit

.
Kip&Co Pink Field of Dreams Fitted Sheet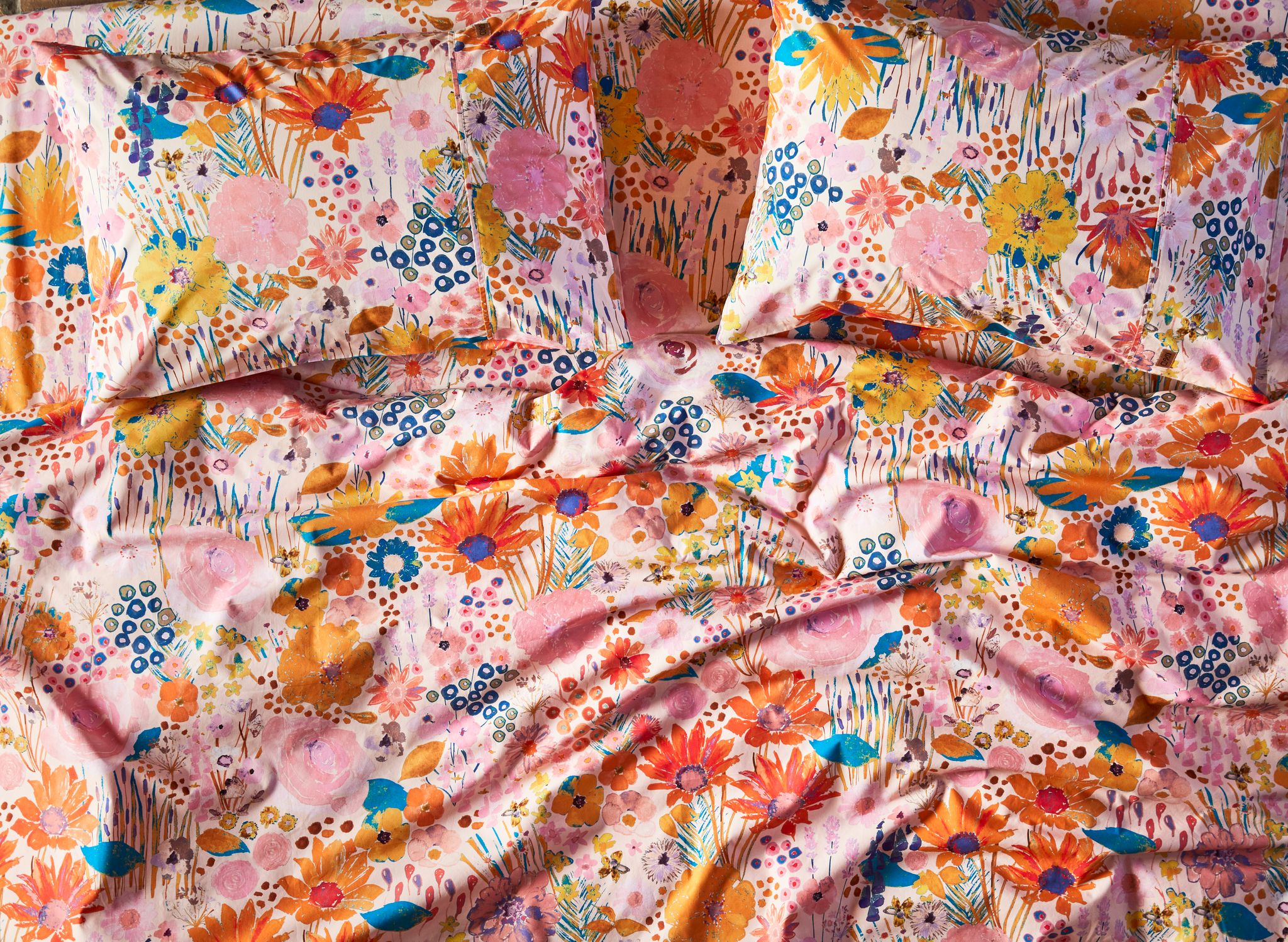 Kip&Co Pinky Field of Dreams Quilt Cover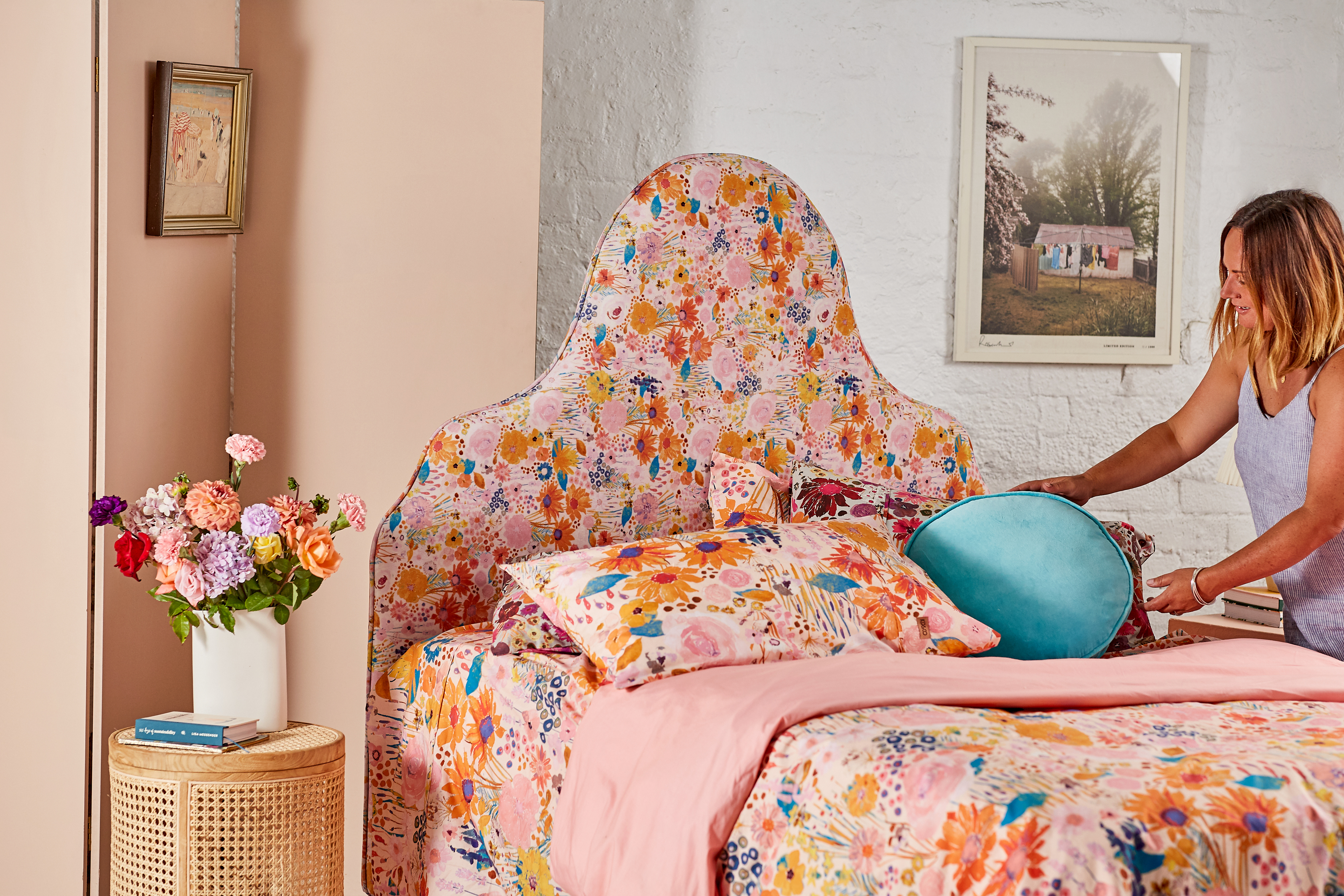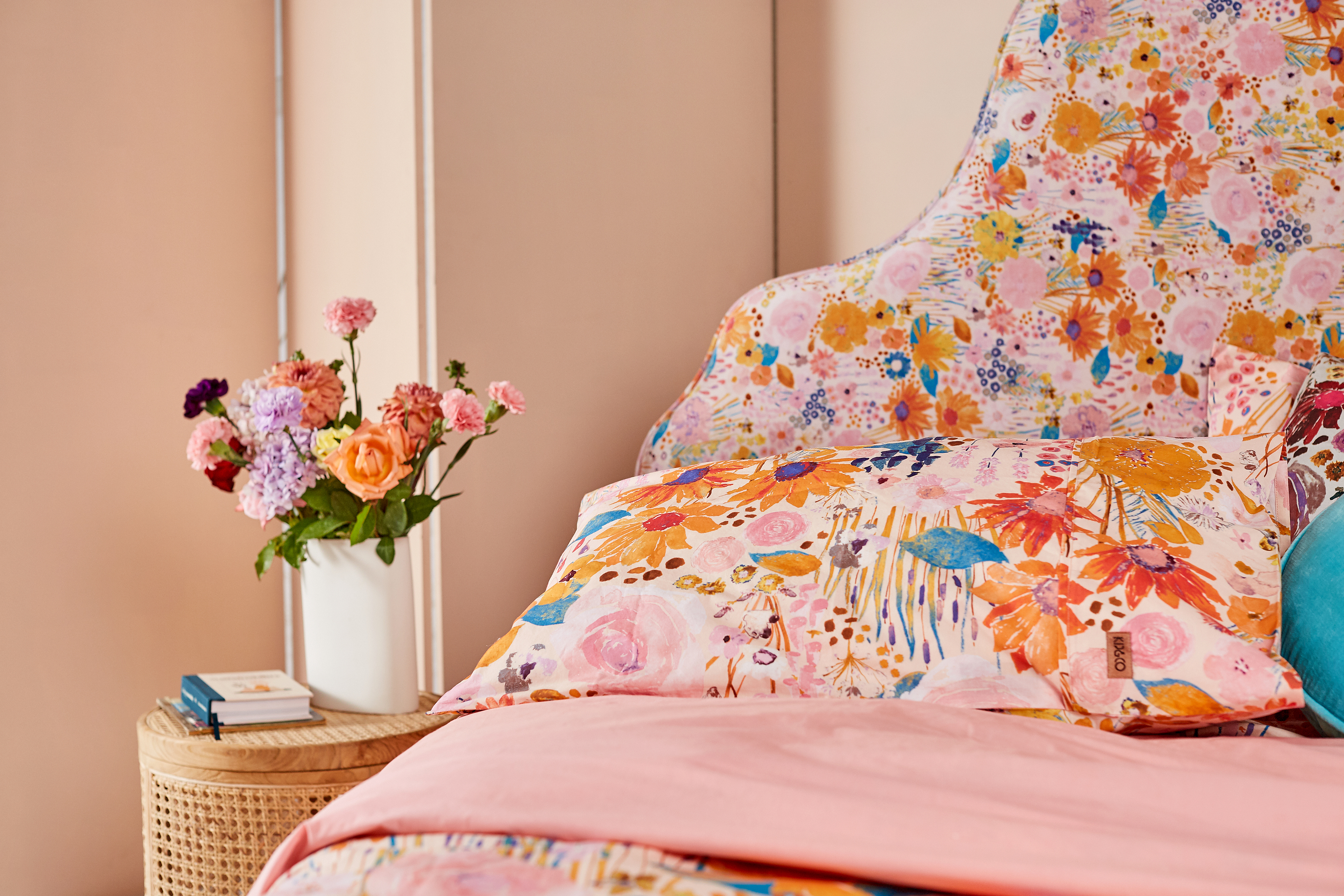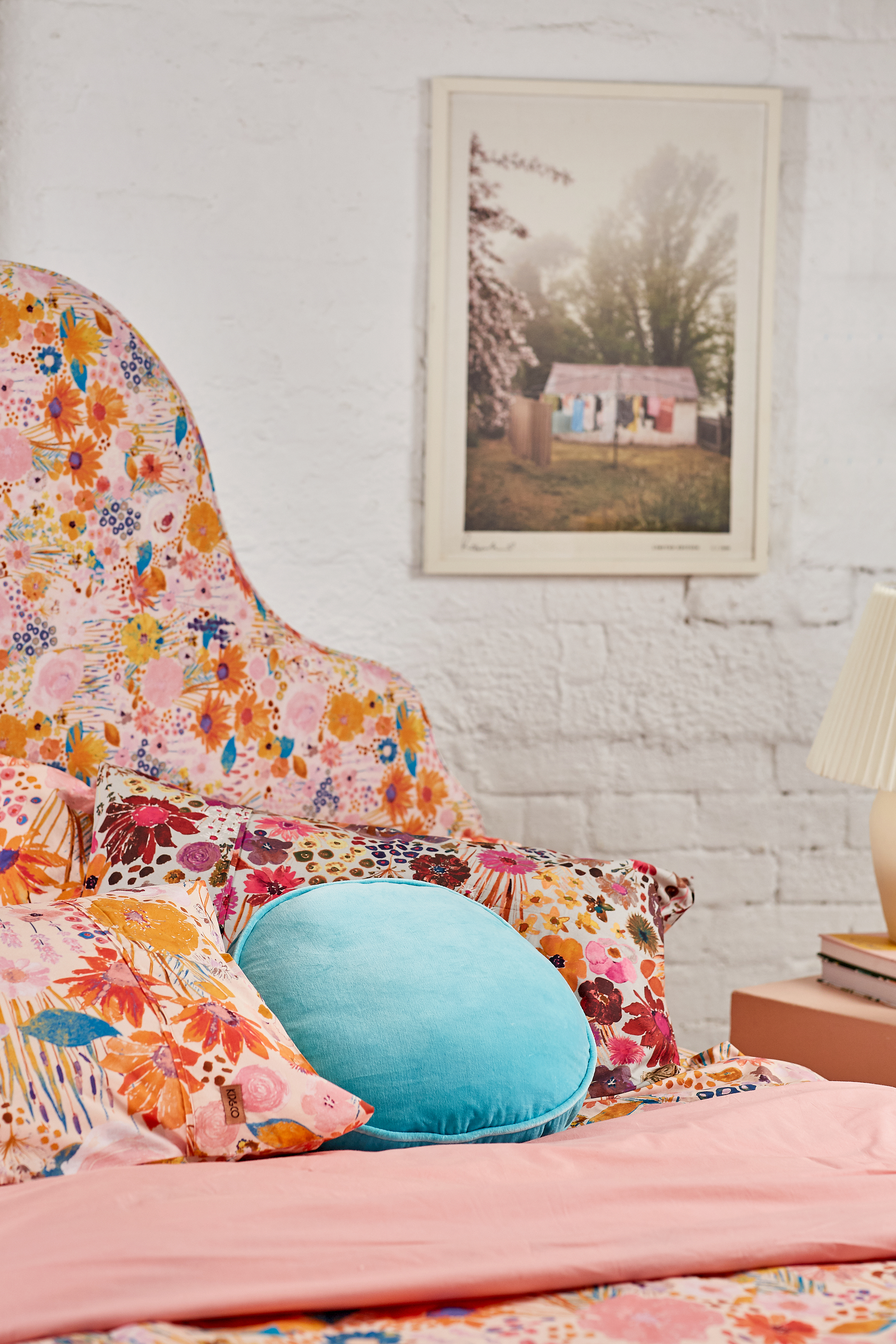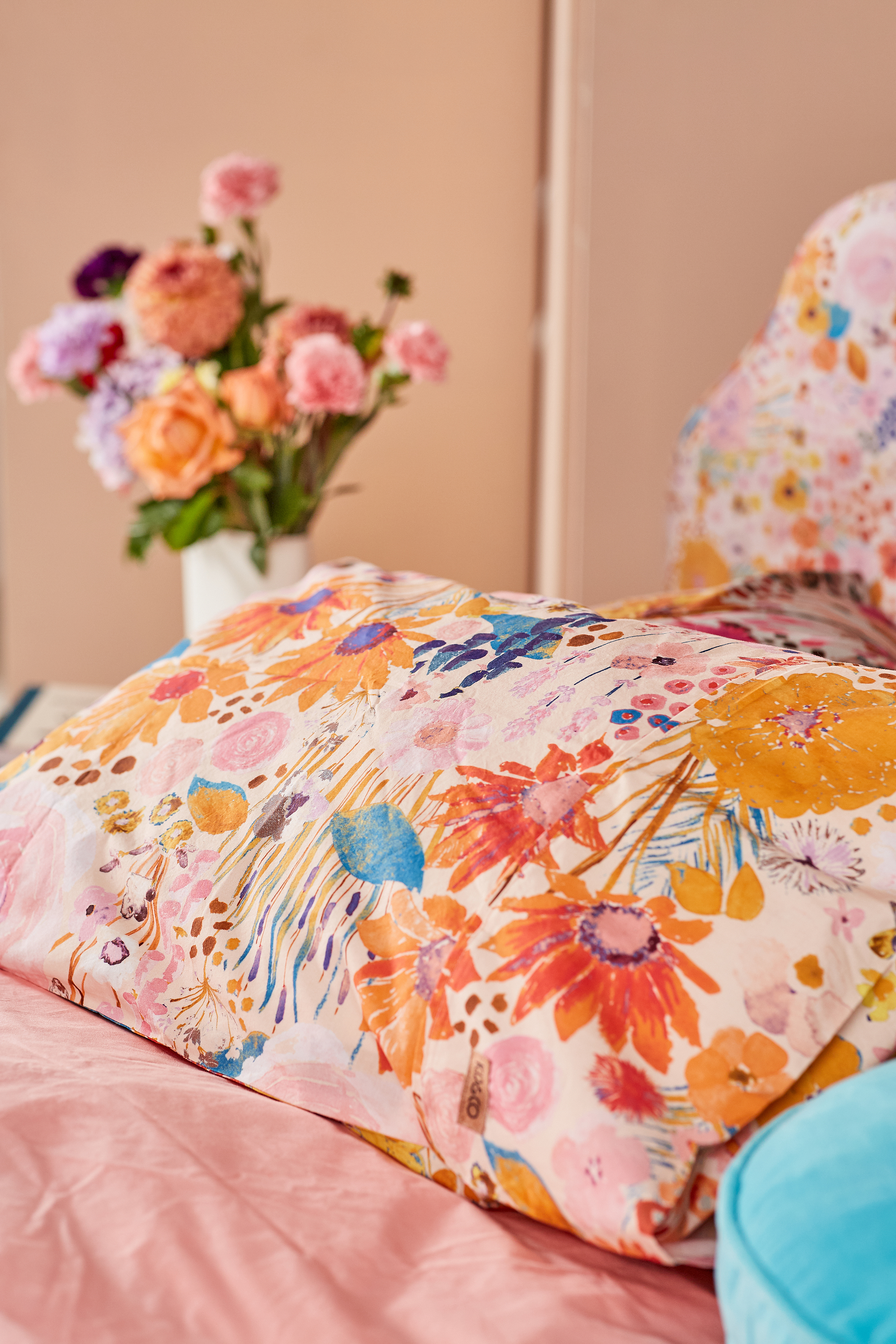 Jump over to our website to explore the limited edition collaboration here.