No matter your current situation, a giggle is much required. The days can be frustrating and long and a little smile on your dial is a welcome change. I have loved writing and researching for this blog post. Many LOL moments.
As you may be aware, I love a deep insta dive. Much of my account travel related however, I welcome anything that makes me laugh out loud. This week, I have pulled together a list of the funniest insta accounts to follow. As always, I have included my favourites... it wasn't easy to just name a few.
I hope this is the medicine you need to finish off a week of working from home, home-schooling or simply just being in the perils of lockdown.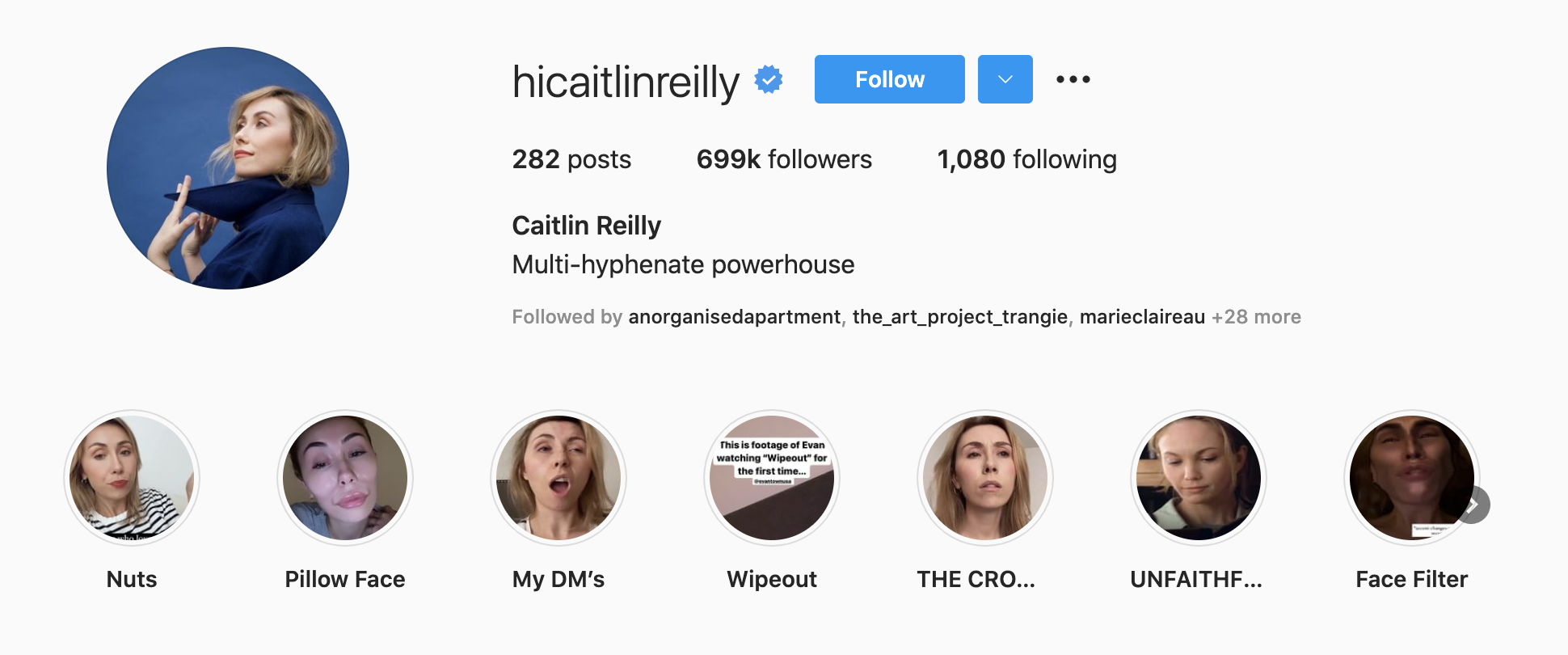 699k Insta / 2m Tik Tok
LA based comedian and actress, Caitlin Reilly is completely hilarious. Caitlin, is the master when it comes to impersonations. She hones in on those stereotypical personalities that we all find cringey and downright annoying. She cleverly mimics 'every movie montage of the lead characters dead girlfriend' and the 'wellness influncer welcoming "new followers" '.Caitlin gives a perfect and downright bloody funny performance every time. I dare you to fall in love with her. Oh...and the Keira Knightley impression is GOLD.
Fave posts..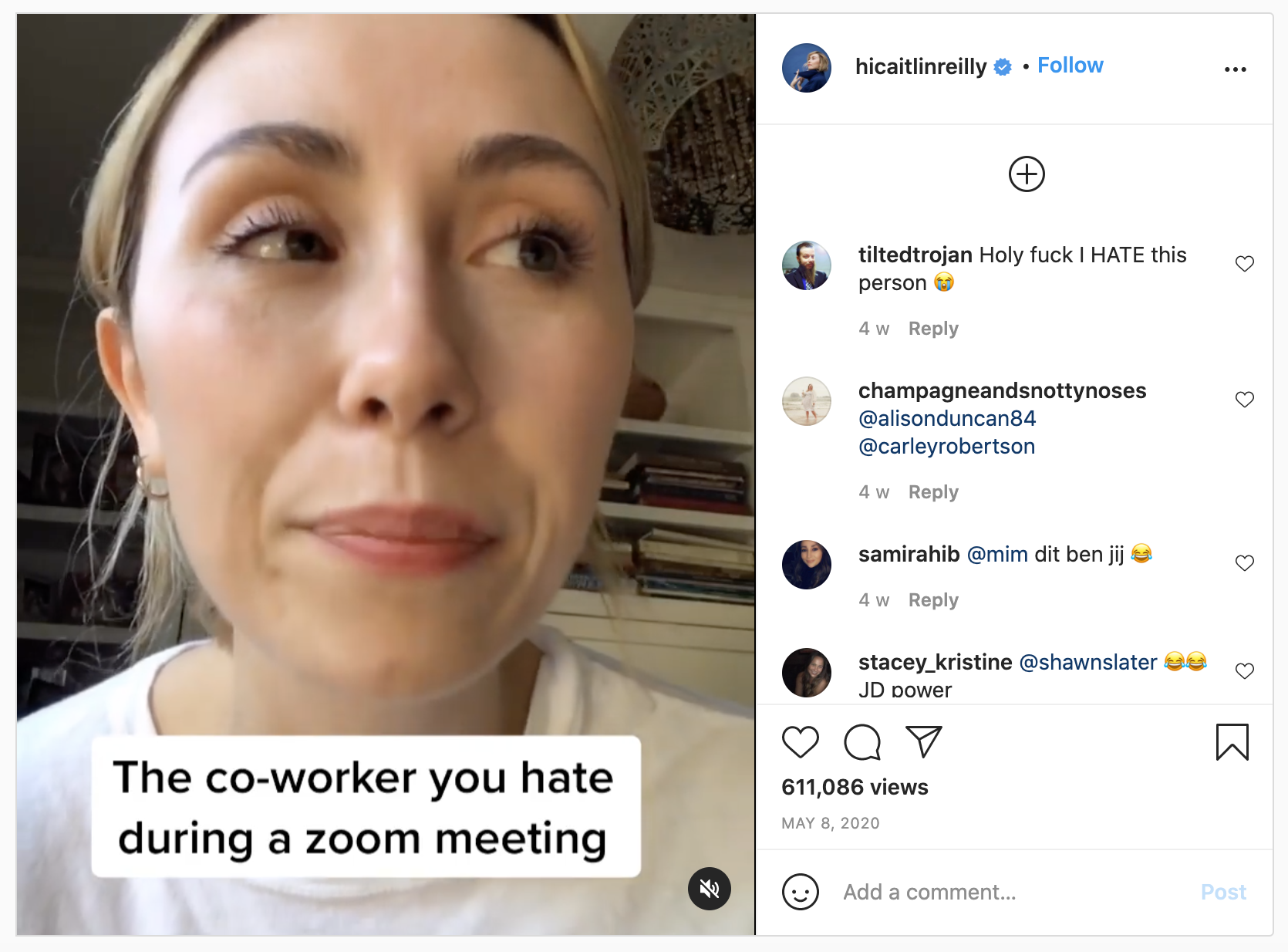 View here.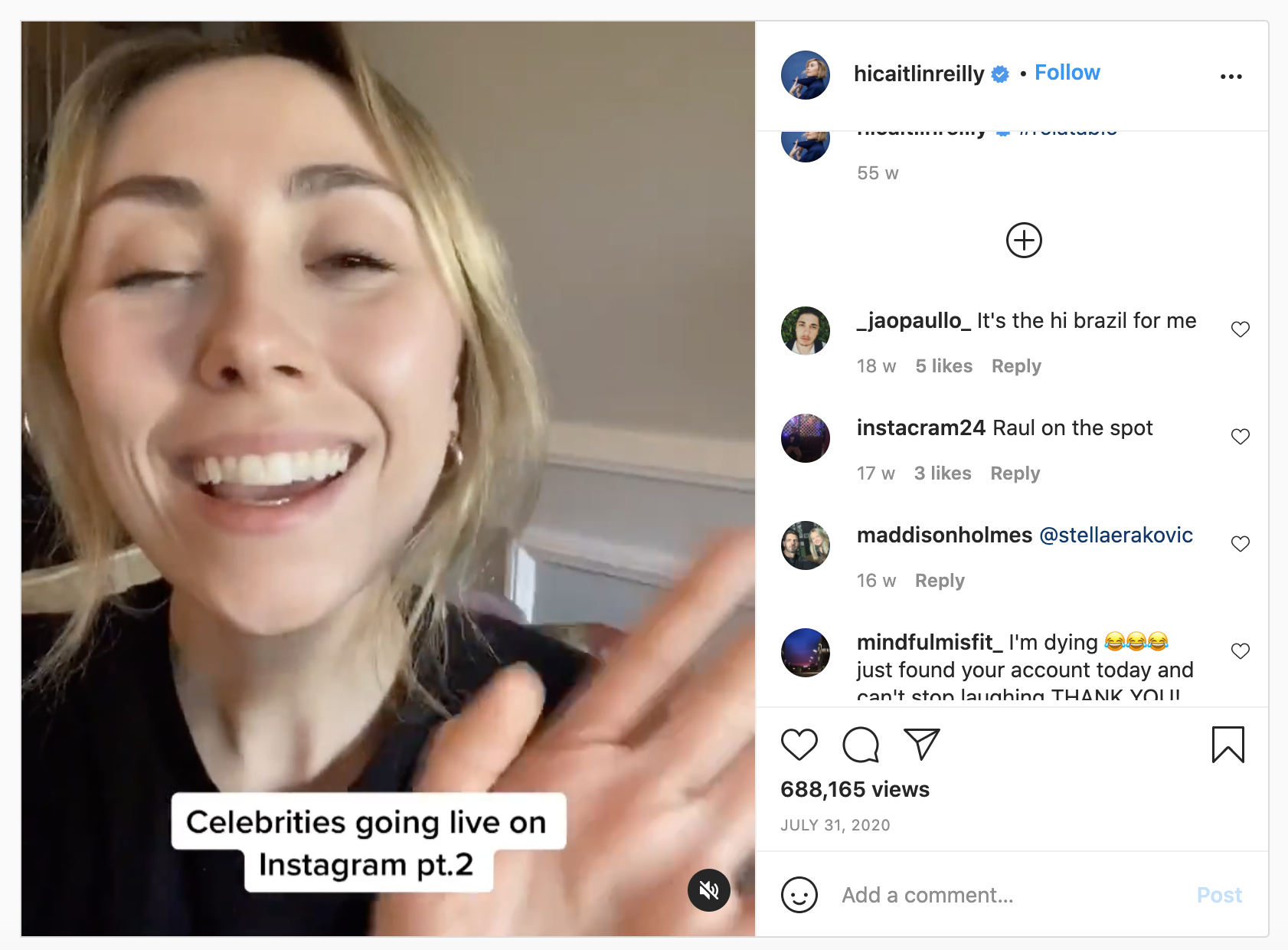 View here.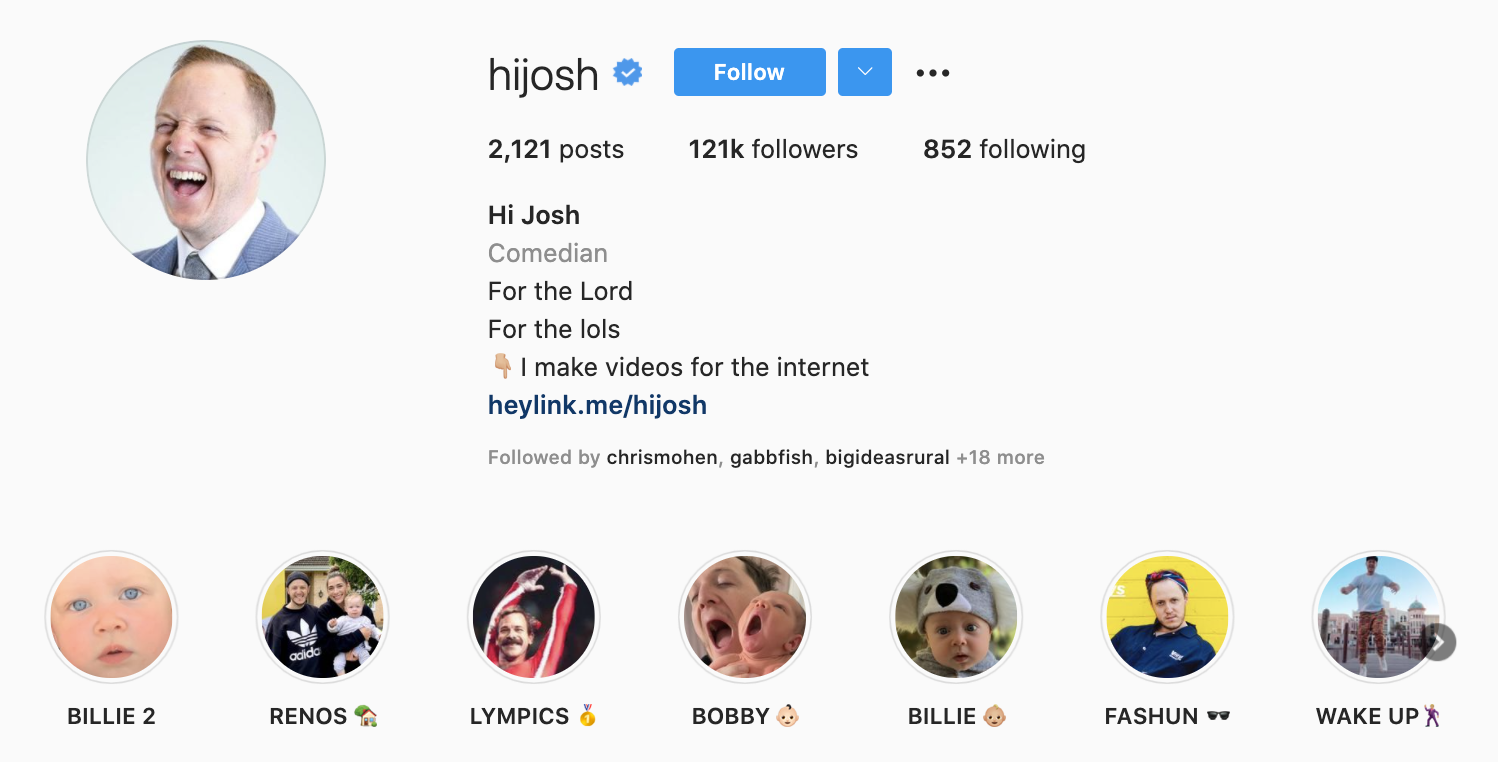 121K Insta / 249K Tik Tok
Josh Hawkins went from Pastor to full-time online comedian. Now there's an epic career move! @hijosh known for his 'Bachie Recaps', 'Google Reviews in Real Life' and lip readings, more recently that of Lux Listings Sydney and MAFS. I love a bit of side commentary and it certainly makes watching The Bachelor a more enjoyable experience, as Josh gives us his take on Bachie and the Bachelorettes. The Google reviews in real life are just brilliant. Josh brings the real reviews to life by acting out the comments. He is spot on with his take on every type of reviewer - matching the look and feel of every complaining, whinging reviewer to the glowing reporter.
Fave posts..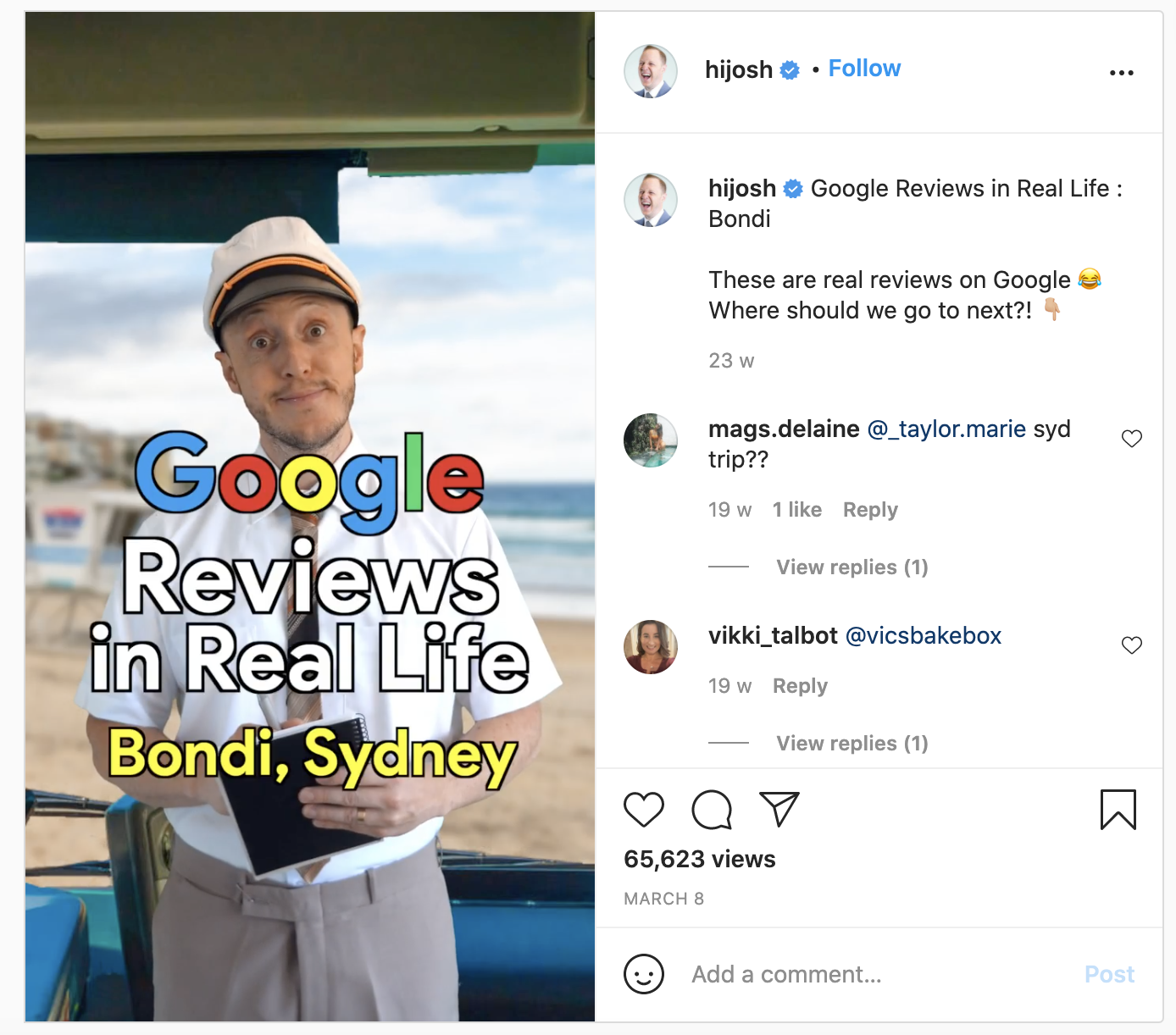 View here.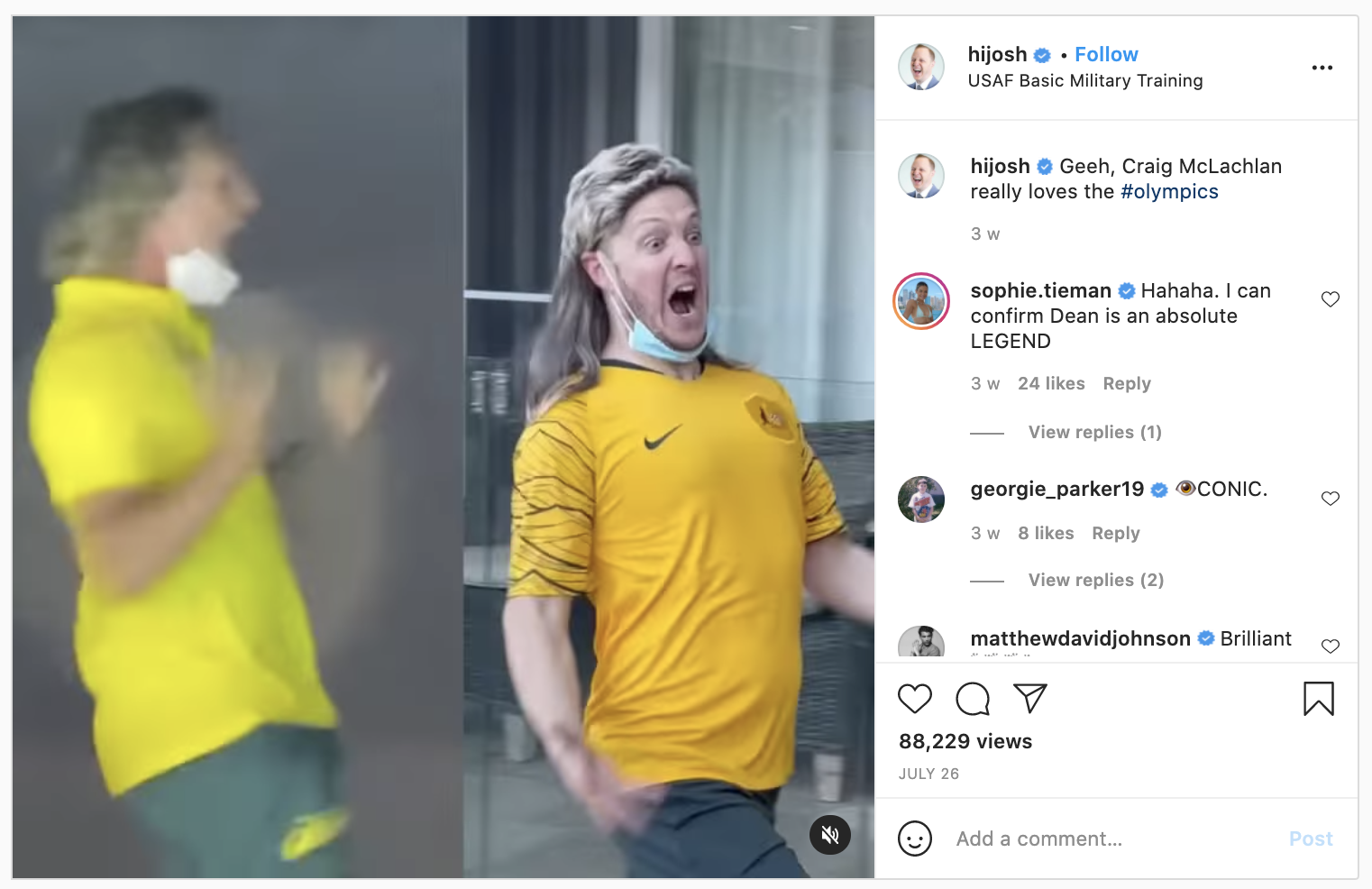 View here.

915K Insta
Gary Janetti is an American television writer and producer, best known for his work on Will and Grace and Family Guy. Gary went through a big phase of poking at the Royal family by using Prince George as a snarky commentator. This has recently been turned into a series called The Prince. He is a self-proclaimed introvert and this really shines in his take on life before, during and after US lockdown. I have fallen in love with @garyjanetti for his dark humour, wit and unadulterated honesty, especially in relation to the ever looming Covid-19.
Fave posts..
View here.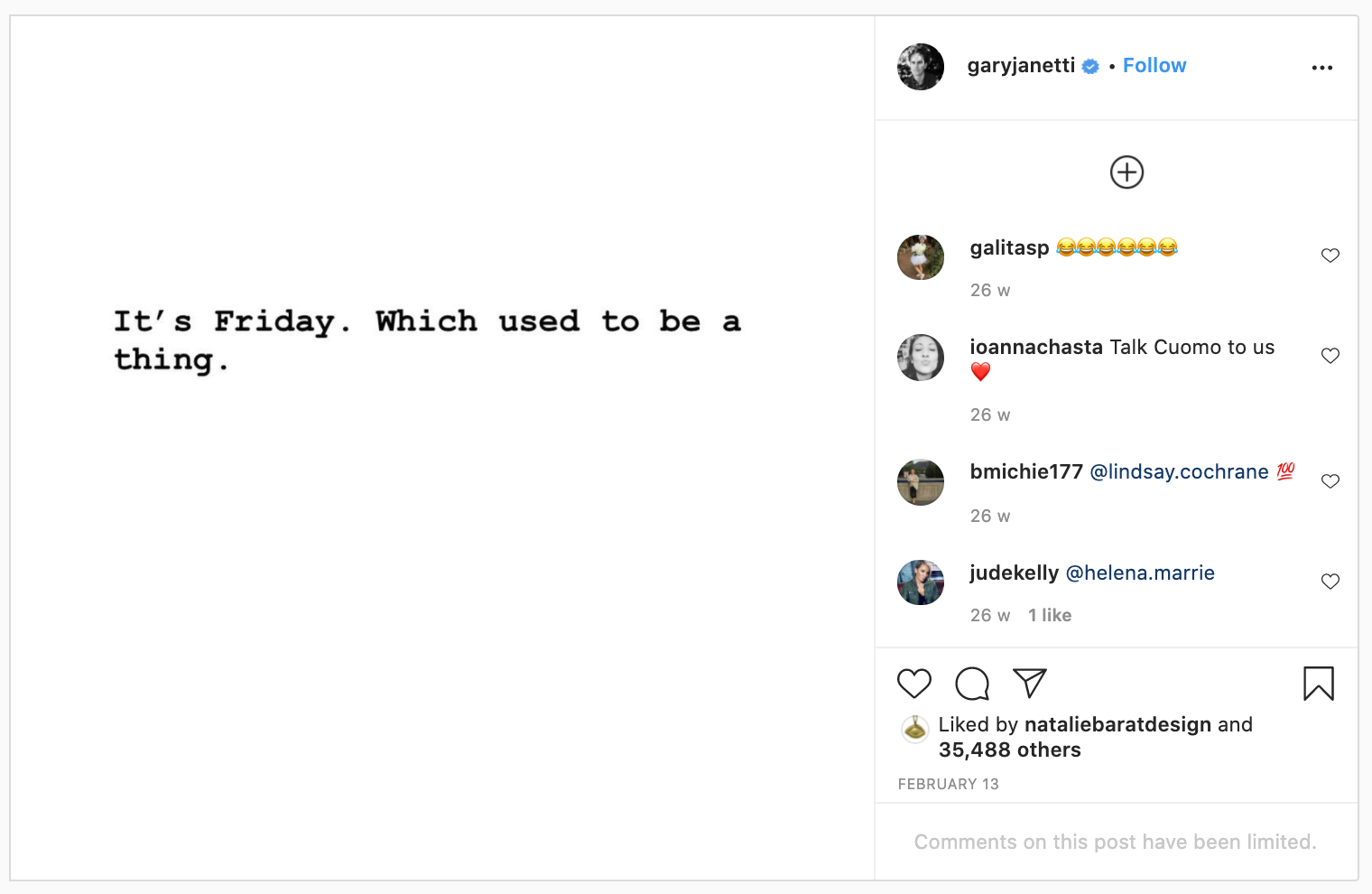 View here.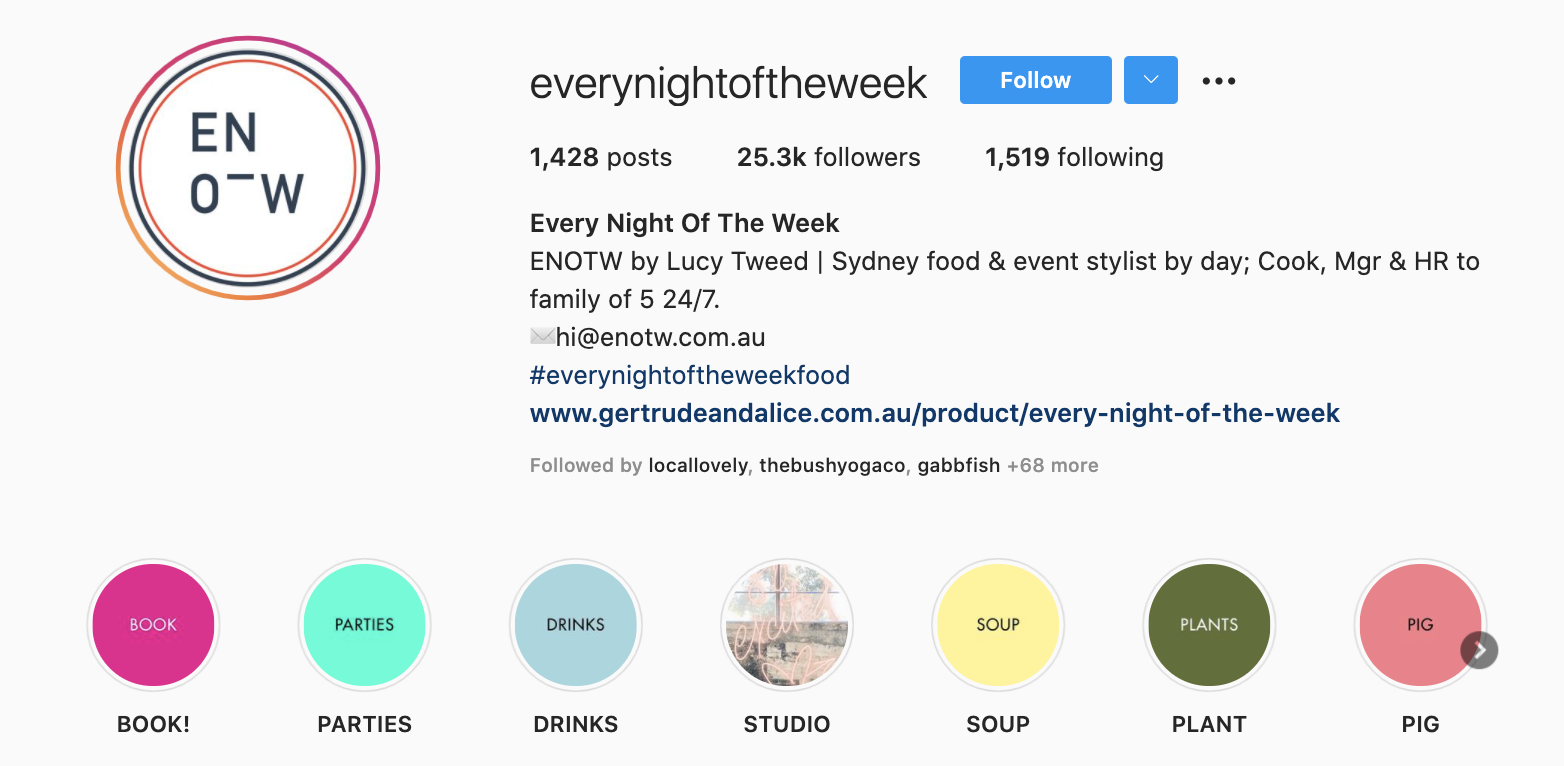 25k Insta
Lucy Tweed describes herself as"a Cook, Manager and HR to family of 5 24/7". Sounds busy! Lucy is the awesome personality behind ENOTW. She creates scrumptious meals, all of which are so beautifully styled. Each post is accompanied by the most entertaining comments and very loose descriptions of the ingredients and recipe ie 'speared sparry' (asparagus), slivers of zuke (zucchini) and slip sliding into toobs of noods (noodles). She talks about the burny bits on shnitz and calls gnocchi 'pillowbiters'. And sometimes, her humour is a lil' bit naughty which I love.. see eggplant post! She also talks about a #midweekthreeway otherwise known as three ways to use an ingredient. Lucy is unashamedly real, tongue-in-cheek and completely refreshing. I can confirm that the best side dish to lock down cooking is Lucy Tweed so, eat and be merry!
Fave posts..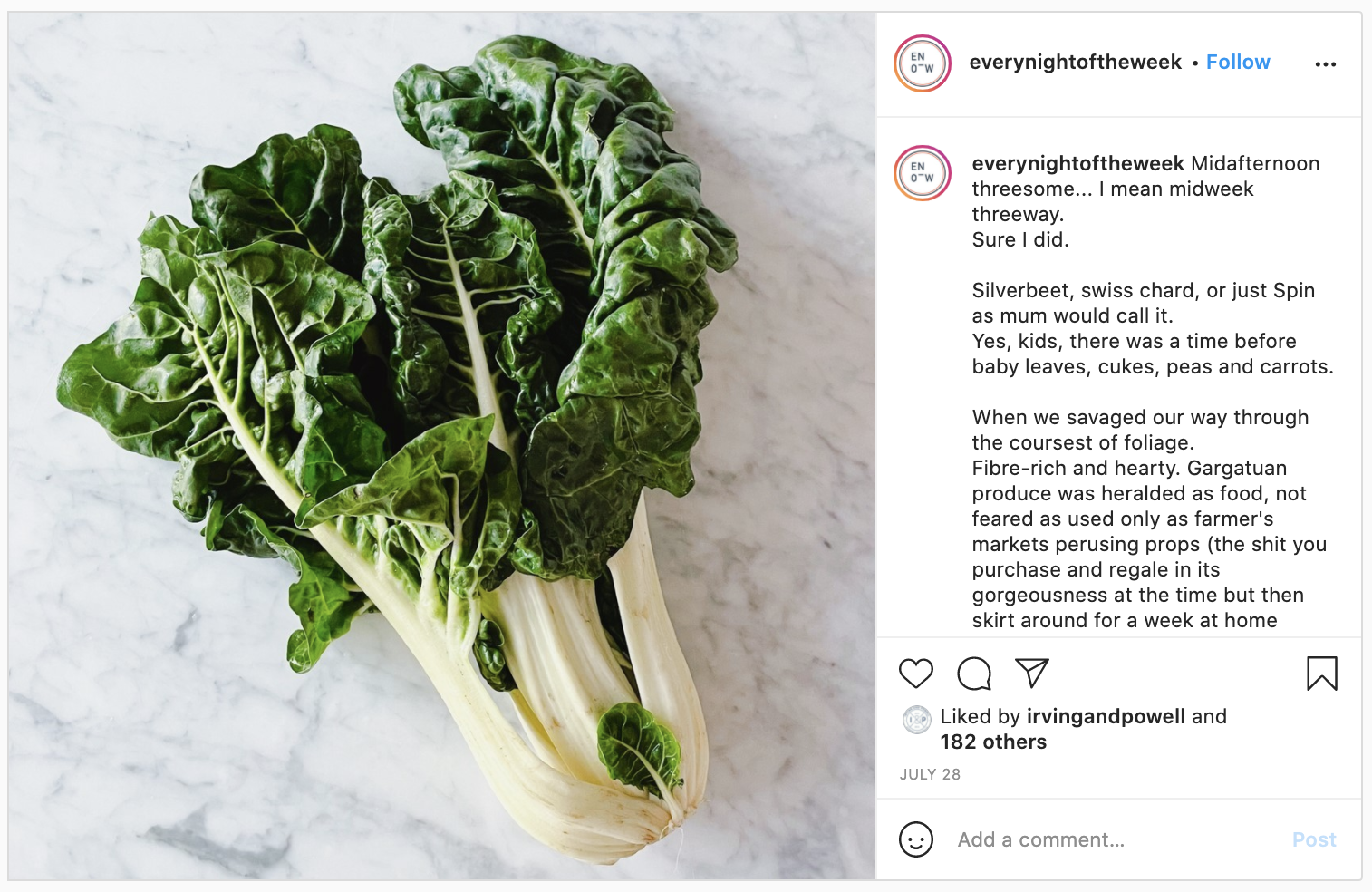 View here.
View here.