We love using a change of season as an excuse to give our bedrooms a little face lift, or some new life. As winter gets closer we start to think about how we can style our space to feel cosy and warm for the more gloomier months ahead.
We've come up with a few simple steps you can follow to give your bedroom some love during these cooler months and of course to help you fall in love with your space again.
Euro Pillows
A simple addition to the bed, euro pillows add an extra element when layered on your bed. It is an easy solution to introduce a new colour, complimentary shade or a different texture to your space.
For winter we love these euros pillows: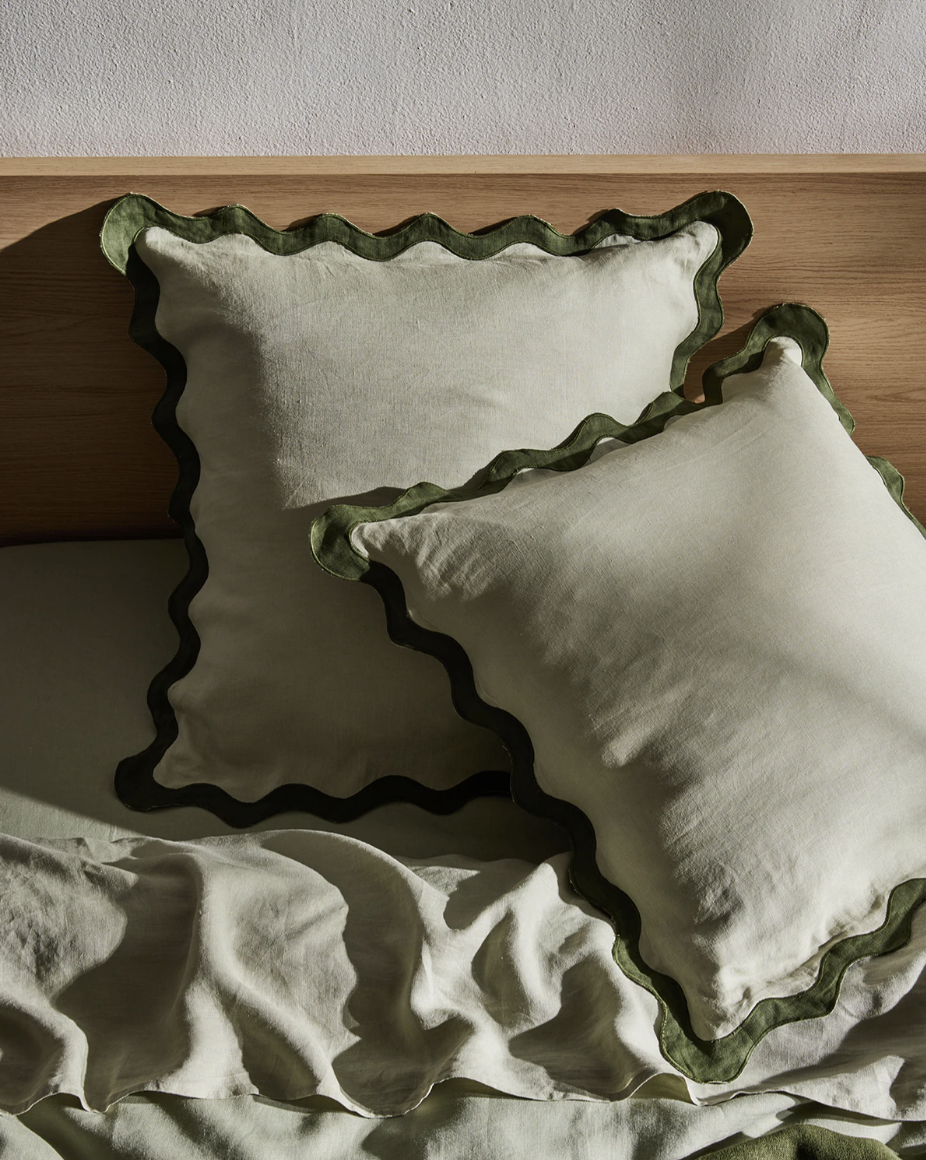 Sage and Olive 100% Flax Linen Scalloped Edge set of two RRP $120.00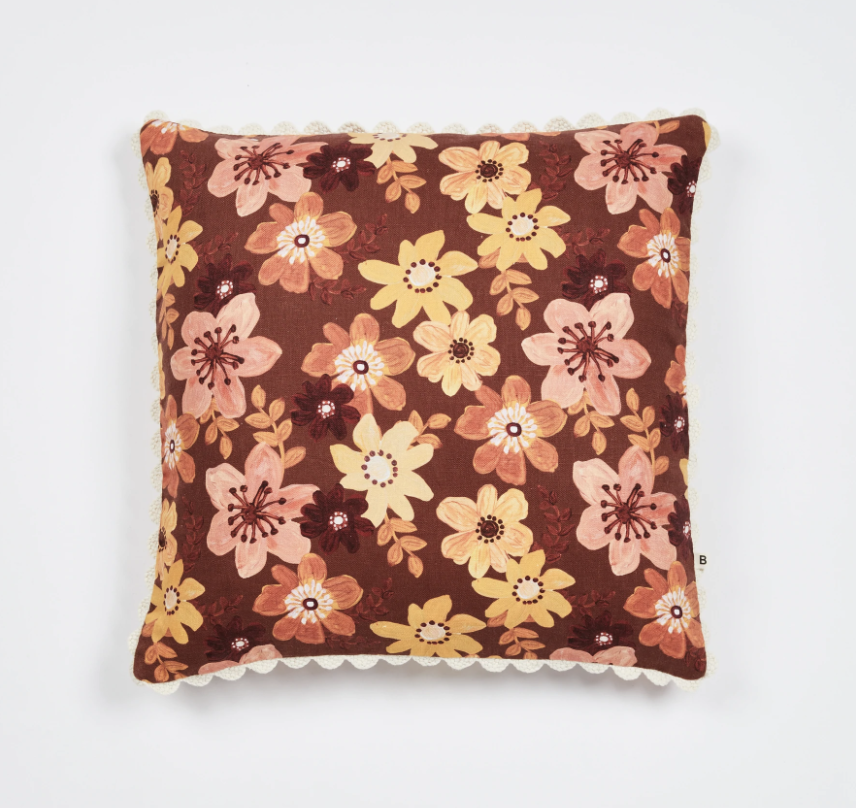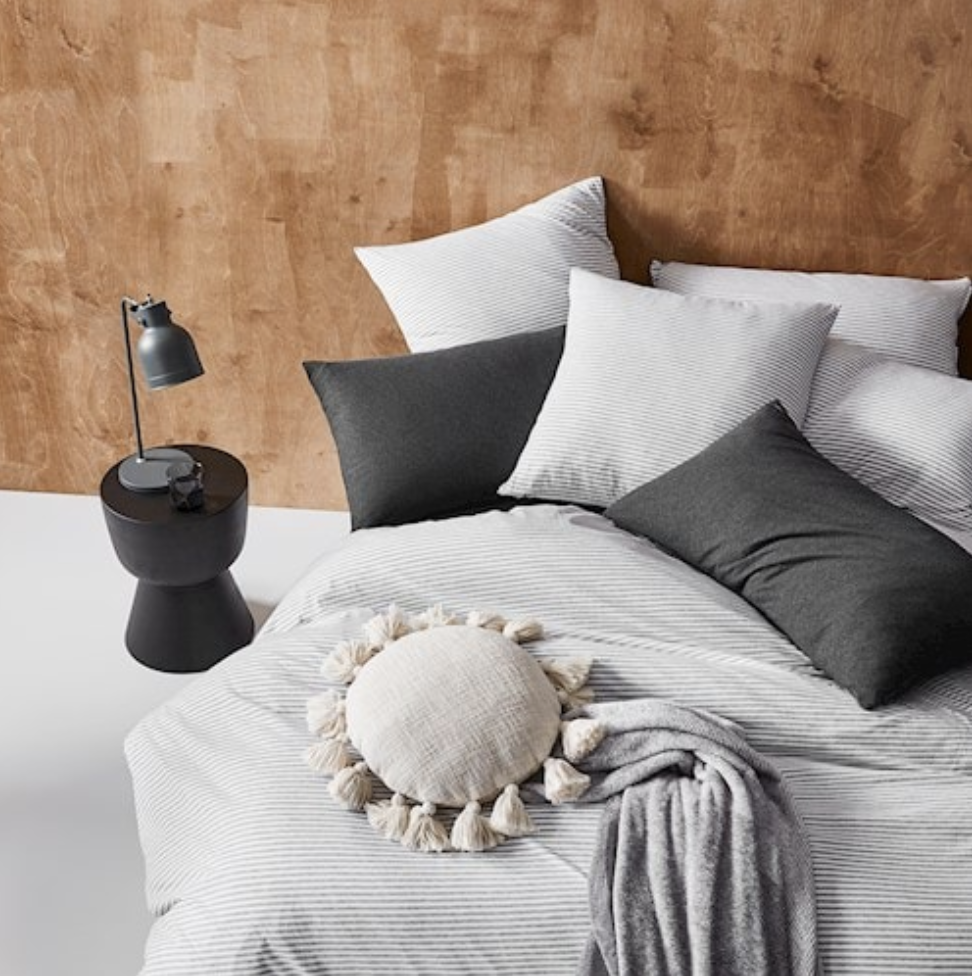 Ultra Soft Jersey Grey Stripe Pillow RRP $39.99
Bed Throw
The item that usually acts as a decorative object now has a major purpose to play, I for one could not get through winter without having my go-to bed throw that I can reach for when I want that extra layer to snuggle up to. It is also a great piece to have when you want to retrieve to your bedroom for some downtime but do not want to mess the bed up or to throw over yourself whilst reading a book.
We've chosen our favourite throws this winter: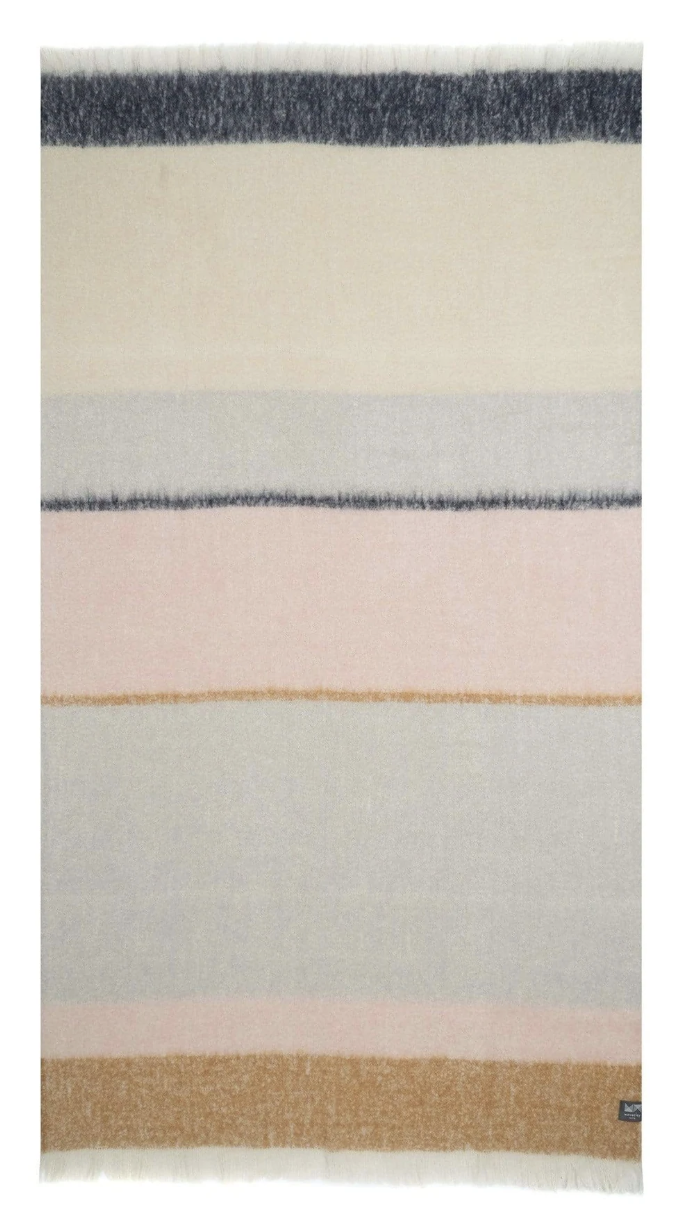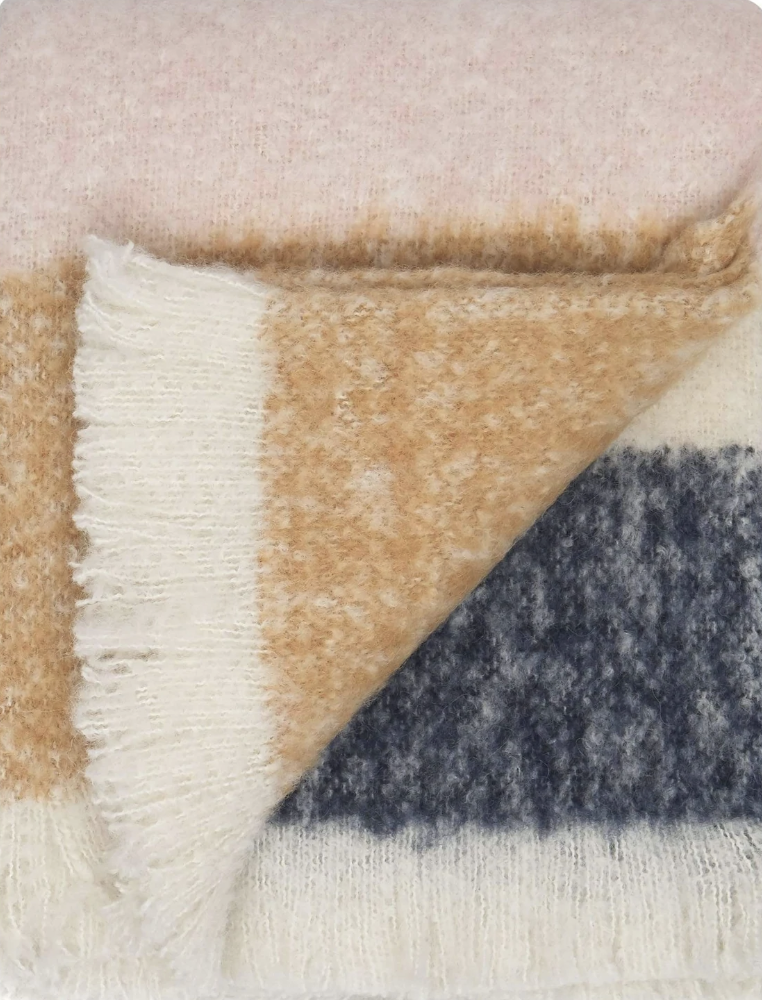 Waverly Mills Alpaca Throw RRP $499.00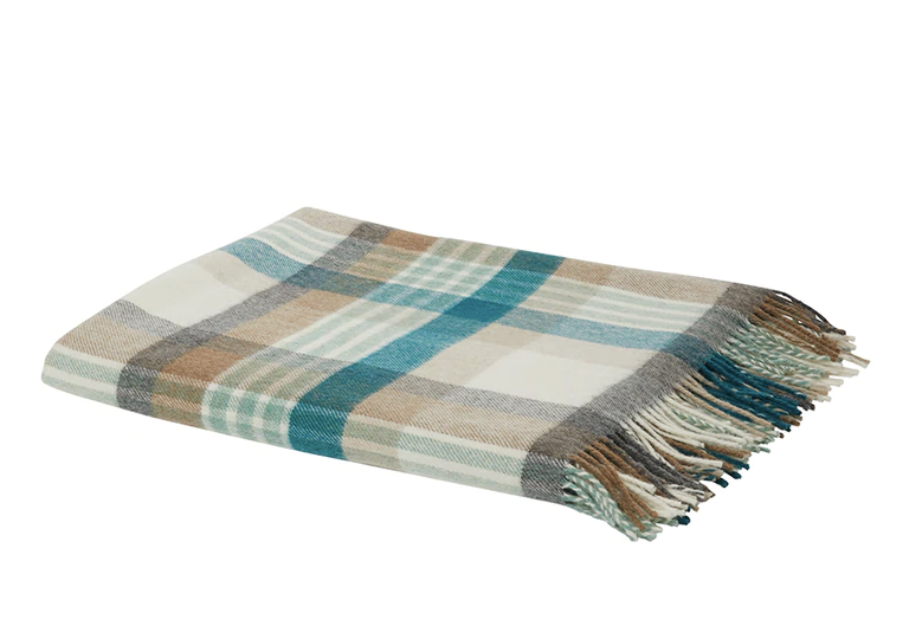 Moon Throw in Melbourne Eucalyptus RRP $295.00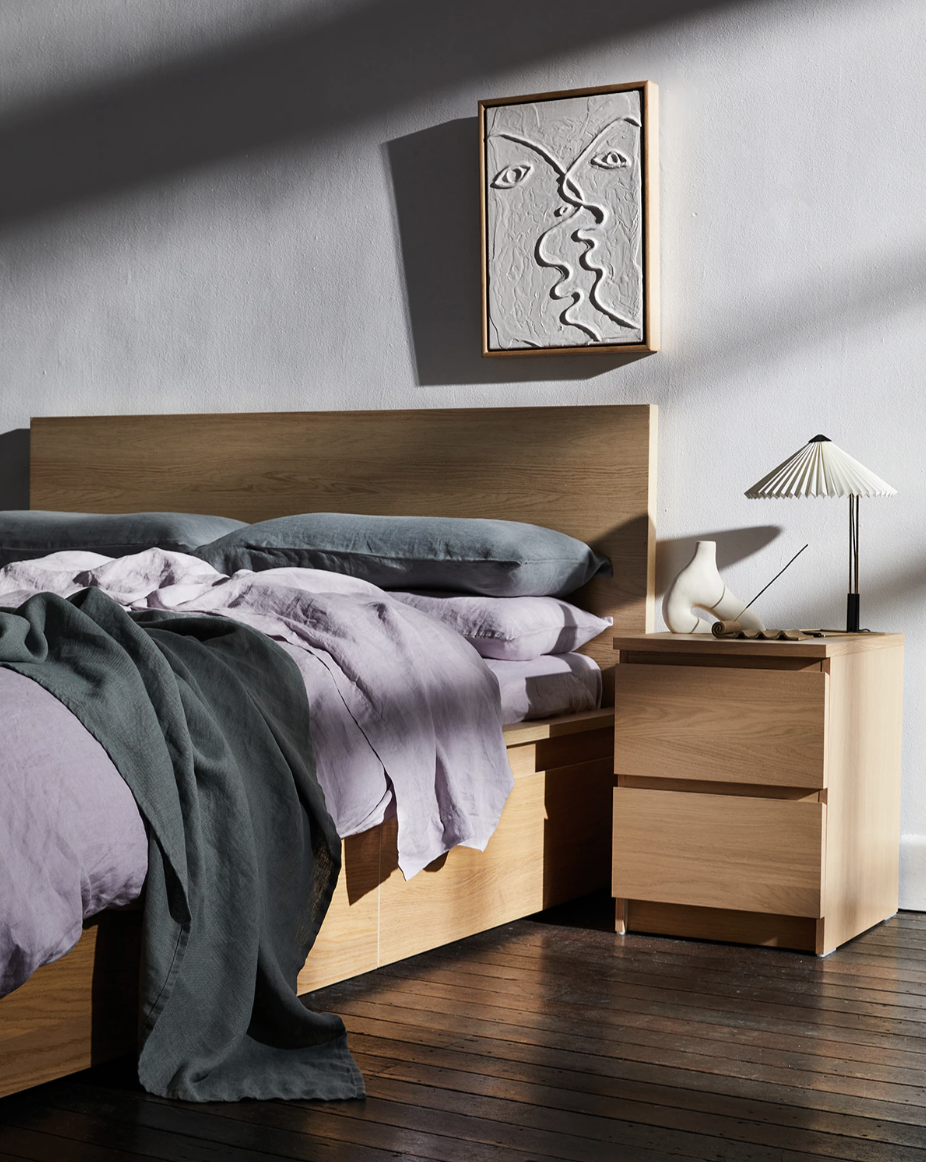 Bed Threads Mineral 100% Flax Linen Throw RRP $180.00-$240.00
Dried flowers
I know for so many indoor plants are a popular choice but dried floral arrangements can really add some warmth to a space. They can also be an opportunity to bring some colour into your bedroom or continue with a colour theme.
Below are some ideas of dried arrangements for your space: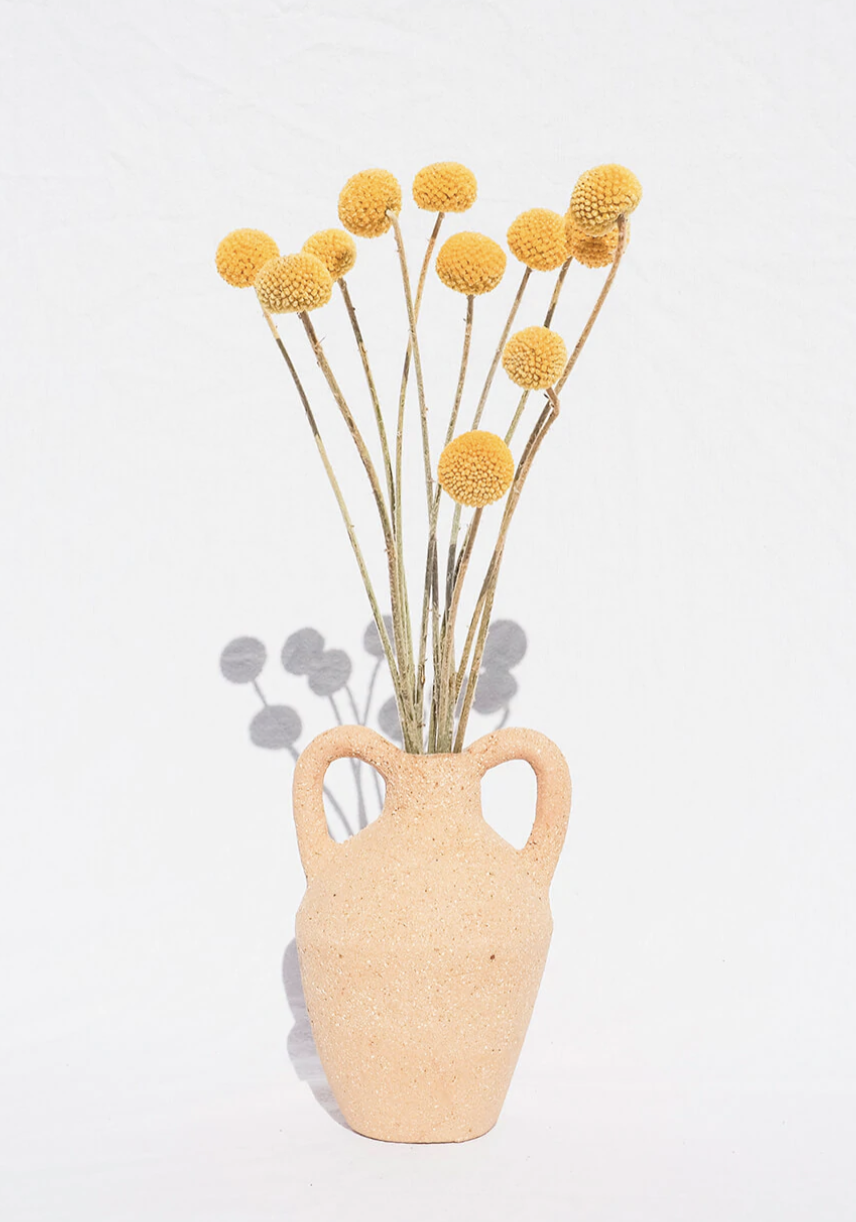 Dried Billy Buttons RRP $29.00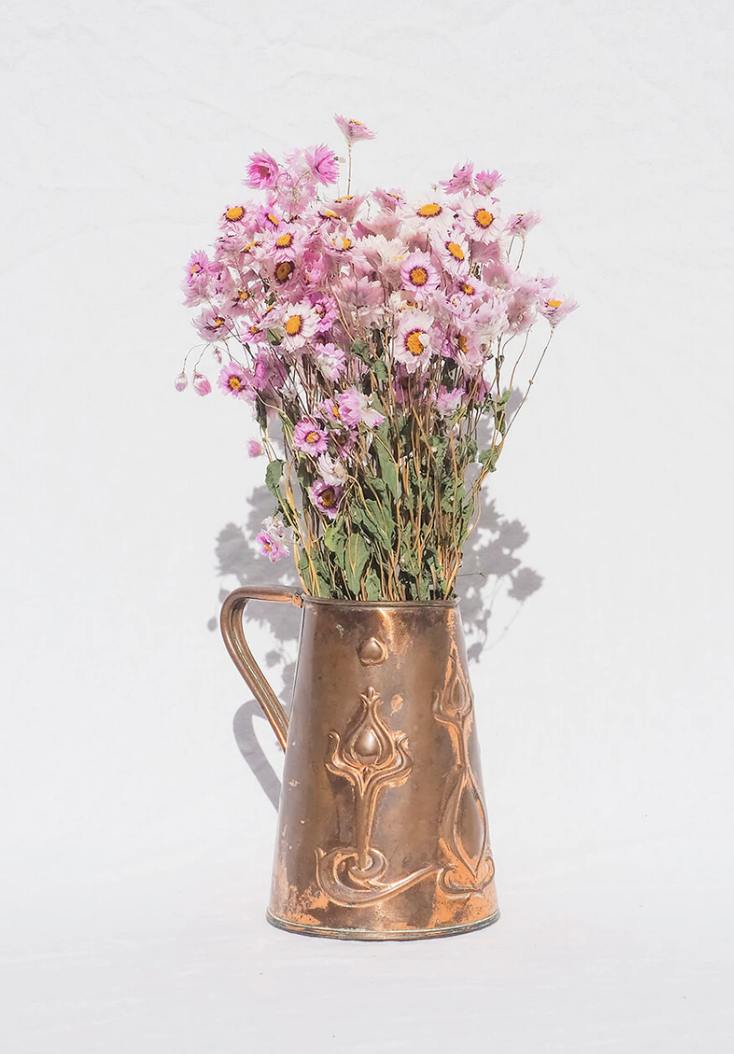 Dried Statice Mixed Bunch RRP $25.00
Candles
You don't have to be a romantic to find use for a candle in the bedroom, if burning things inside is not your thing, and it will cause more stress than good a candle can act as an ornamental feature on a side table or dresser bringing personality to your space.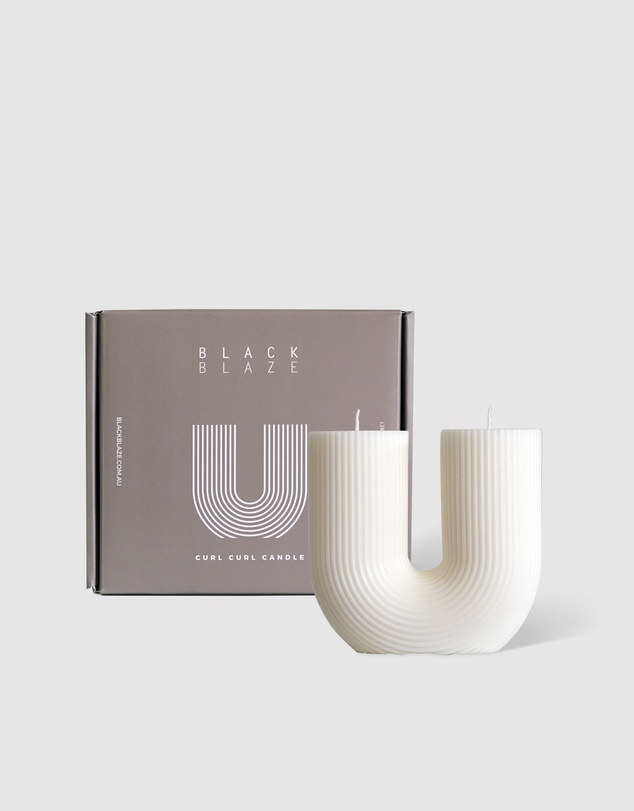 Volute Candle Holder Green RRP $79.00