Kristy (Owner/Director):
My Easters are always spent the same way, we go back to my parents farm. Regardless of our ages (I'm now 39) we always spend the morning hunting for eggs, this can get very competitive. We have had to play nice in more recent years as both my sister and myself have our own children now and it's not a great look stealing chocolate from a child!Once the egg hunt is complete, we play with the puppies and eat copious amounts of chocolate. Actually that's a lie, we eat copious amounts of chocolate even before the egg hunt. Afterwards we all head up to the main part of the farm for lunch with our many, many relatives….. more eating!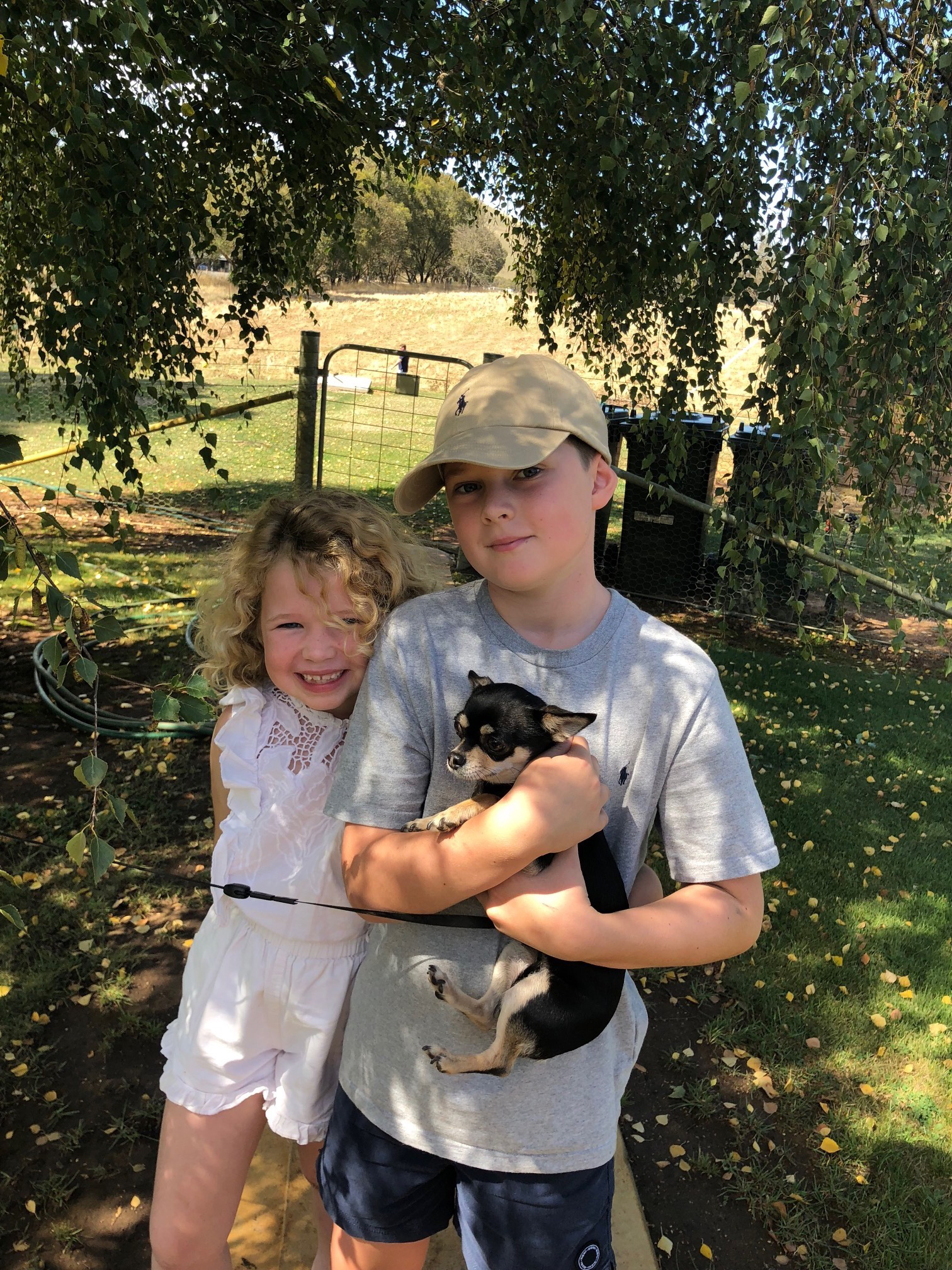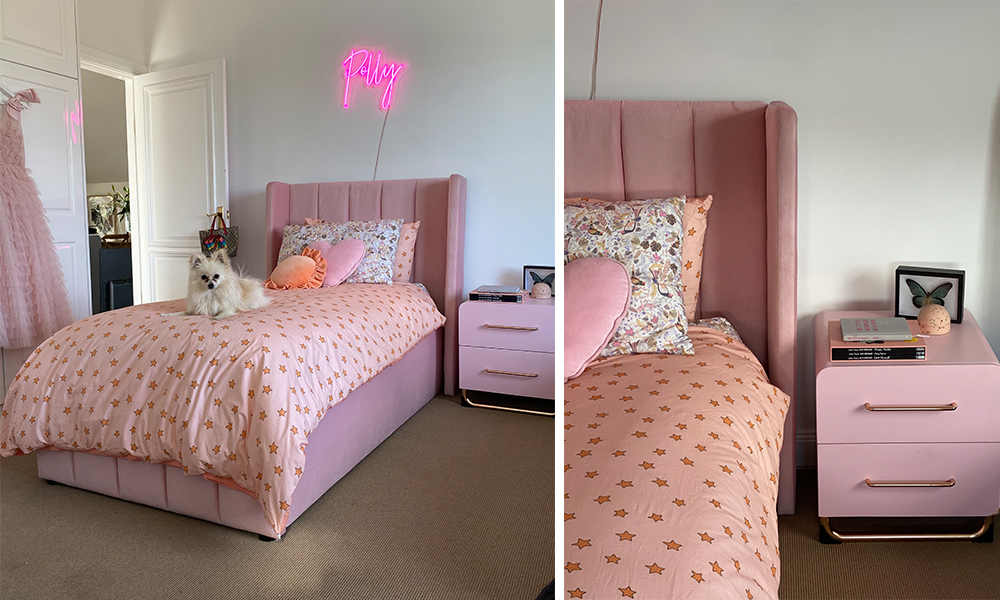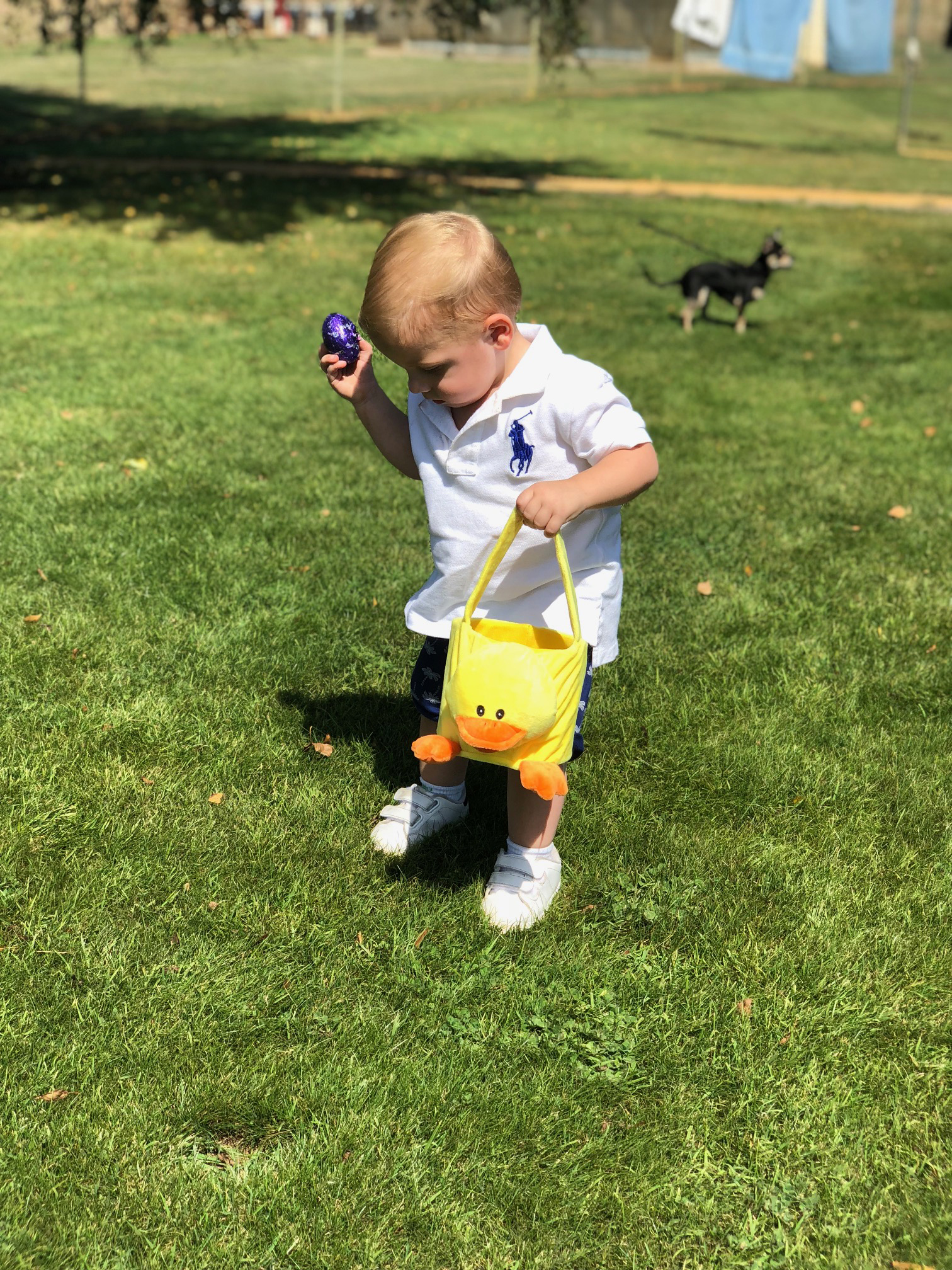 ---
Jess (Marketing Manager):
Easter has always been special in my family. Good Friday is usually spent having a seafood feast and Easter Sunday always starts with chocolate for breakfast.
One of my favourite things about Easter, apart from consuming kilos of Kinder and Ferrero Chocolates (these are my favourites) are new pyjamas, this has been always been a tradition for us.
It hasn't changed much for me over the years, Easter is still spent eating way too much chocolate, egg hunts, hanging out with my family and I still get way too excited for the Easter bunny, even at 25!
---
Paigan (Social Media Manager):
Easter for me brings with it the most wonderful childhood memories, and more so this year than ever, as I spend it a world away from my family for the first time.
I think the whole and sole reason my Dad wanted kids was so that he had an excuse to continue with his childhood dream of catching the Easter Bunny. Since I can remember, Easter in our house meant devising a trap first, chocolate second. While dad made it seem like a father/daughter bonding experience, he definitely took the reins on the design and construction of the Easter Bunny Trap. Amid cardboard boxes, string, carrots, undies (don't ask), rakes and rope, each year we (he) managed to come up with a new contraption to catch this illustrious Bunny. 25 years and to no avail, he continues to assure me "this is the year". As well as the annual trap creation, we would also decorate a cardboard box each using newspaper and egg wrappers from the year before (precision unwrapping was essential if you wanted intact wrappers for next years decorating). We would fill the boxes with straw and eagerly await for it to be bursting with chocolate the following morning.
Most years, following the disappointment of yet another unsuccessful trap (but the thrill of finding clues to suggest "we almost had him" – thanks dad), we would guiltlessly eat chocolate for breakfast and enjoy the rest of the day with extended family partaking in the obligatory Aussie traditions like Easter Egg Hunts and good ole family BBQ's.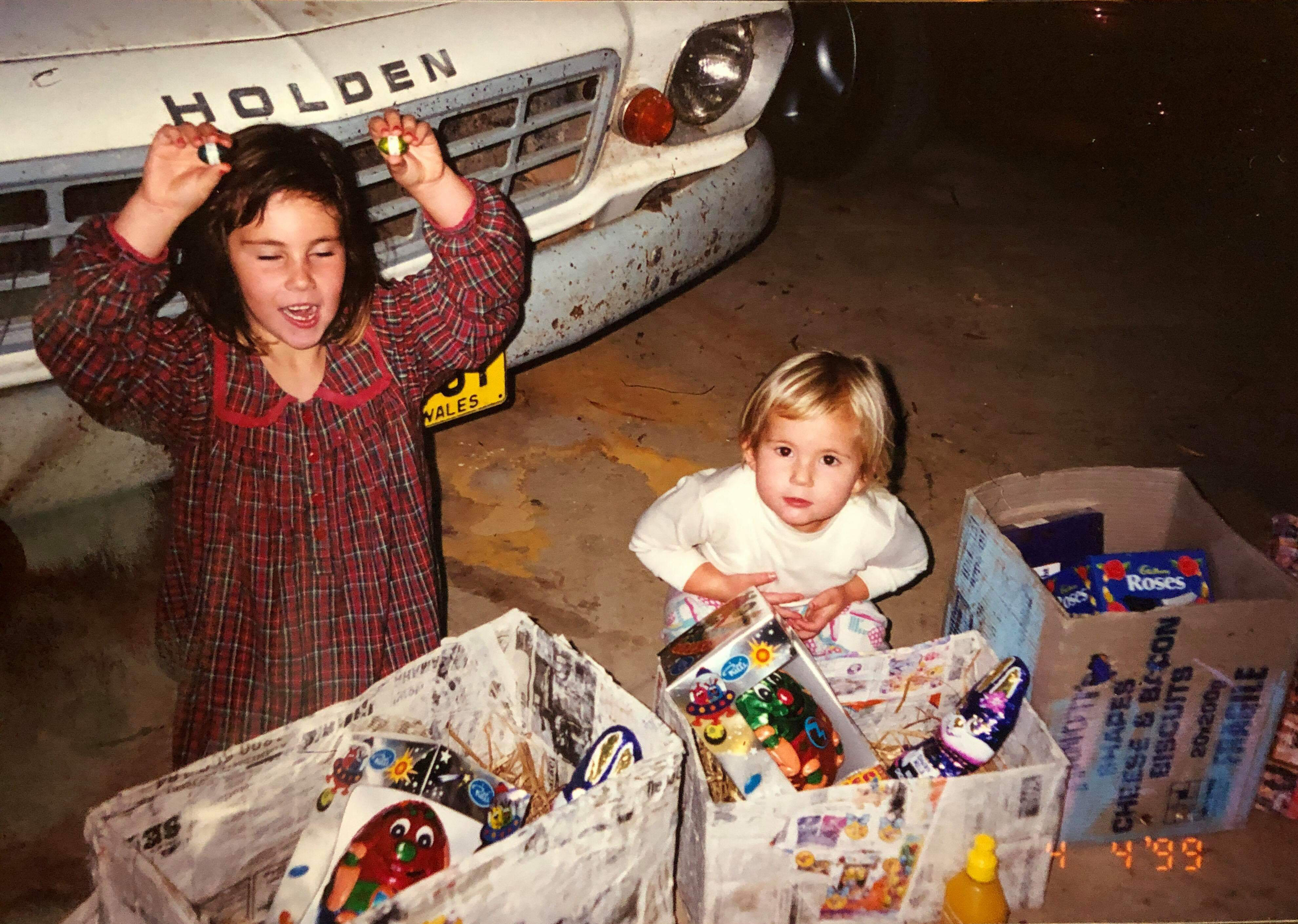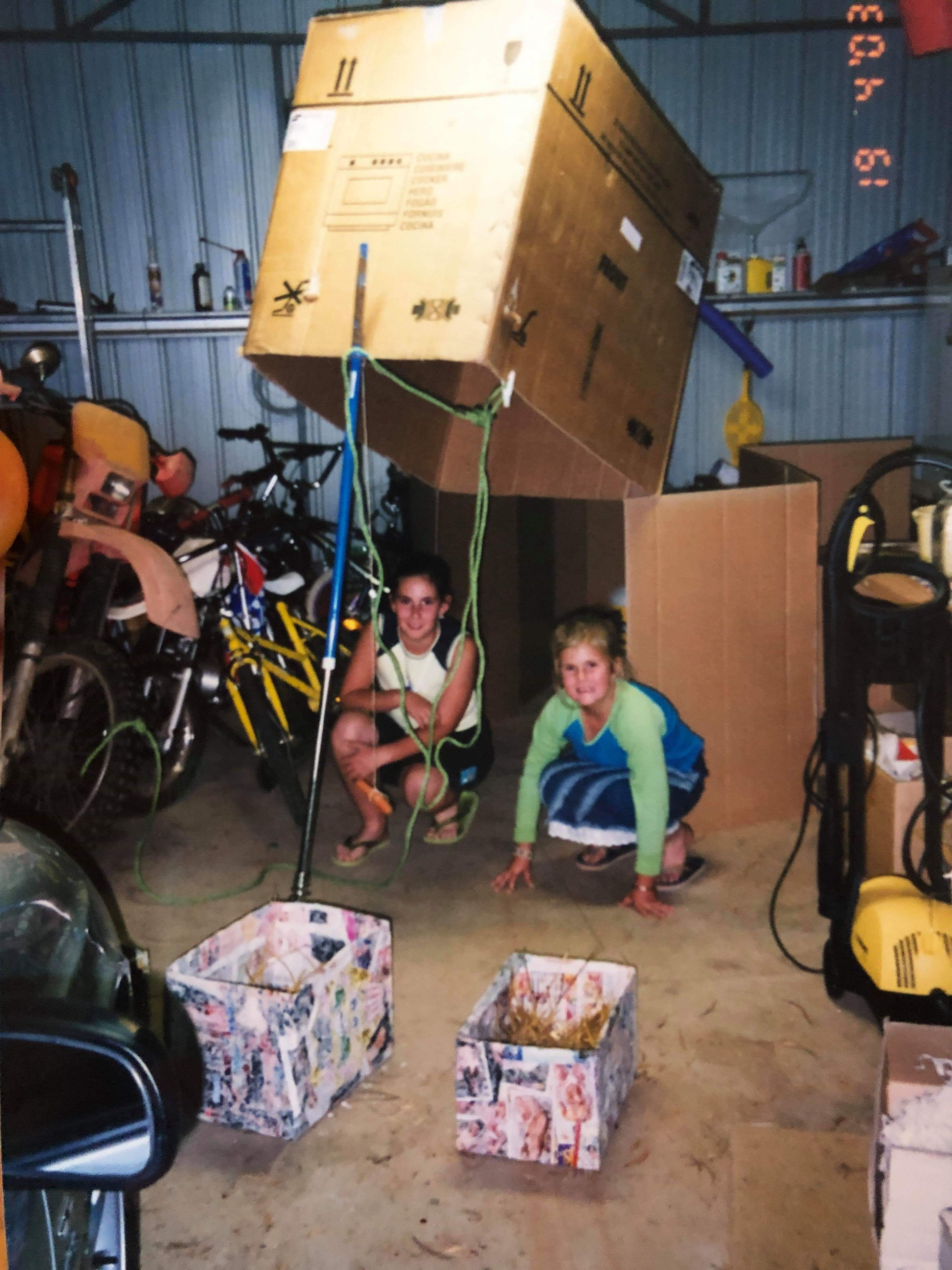 ---
Tom (Sales Manager):
Easter for me has changed a lot over the years, after Tara and I got busted snooping through the Christmas Presents one year we were rudely given the shocking truth that our parents had lied to us for years about things like the Easter bunny, Santa etc.
Once I digested the hard truth that the Easter Bunny was in fact a sham I completely lost interest , I would say up until about the age of 18 or 19 that I started getting interested again, It wasn't until Oscar and Polly had started to realise what the Easter Bunny was and we started to do 'fun' Easter activities again.
And now that the Nieces and Nephews have doubled and the eldest is 11 and the youngest is 3 and I'm 26 I've really grown to love doing things like Easter egg hunts and making foot prints with baby powder.
---
Ashton (Customer Service)
Unfortunately my Easters were never an overly celebrated holiday. I was lactose intolerant so I wasn't allowed to have a lot of chocolate. My mum would try to make holidays as magical as possible as I was a huge fan of Disney/magic/ect. I would wake up to footprints outlined in talcum powder running down our hallway and chewed carrots left outside the window. I would get a stuffed toy with some small Easter eggs because the Easter bunny "knew" I couldn't have proper Easter eggs.
Although I no longer celebrate Easter my younger siblings that are under the age of 10 still do. For me Easter is about their excitement and passing down the magic that I had when I was a child. The Joy my litter sister has when following a trail of small Easter eggs down the hallway to a spread of chocolate and chewed carrots will always make me smile.