There's something about bunk beds that get everybody excited – and we aren't just talking about the kids! Between getting dibs on top bunks and the late night kiddy convos through the mattress, the entire bunk bed experience is a customary childhood practice. Bunks aren't just reserved for holiday houses and air bnb's, though! Partnering the undeniable fun and novelty of a bunk bed, there's actually plenty of other perks that come with popping a bunk into your kids bedroom at home.
Image via @seachange_holiday_rentals
For many moons, bunk beds were notoriously bulky wooden structures. If they were in a bedroom it was simply for practicality, not for the aesthetics. That was until our Estelle and Albie bunks came to the party. These two are living proof that fashion and functionality can go hand in hand – and the fact they are completely customisable to suit the shape of your room, we think they're hard to rival in the kids bed department.
But enough about us (for the minute), let's chat about all those hunk-o'-bunk benefits!
SPACE SAVERS:
Generally speaking, two beds in one room means minimal room for play. Well, that's not the case with a bunk! The humble bunk is a space saving superstar and gives your little ones plenty of space for all their indoor activities. As we mentioned before, our Estelle and Albie Bunk can be configured so that the bottom bunk sits directly under the top or kicked out to the side in an L-shape. This means, no matter the size or shape of your room, your Incy bunk bed will happily accommodate! A hot tip from us while we've got you – if you opt for the L-shape configuration, you've got yourself a sneaky little space for a desk under the top bunk and next to the bottom – we really weren't lying when we called them space saving superstars!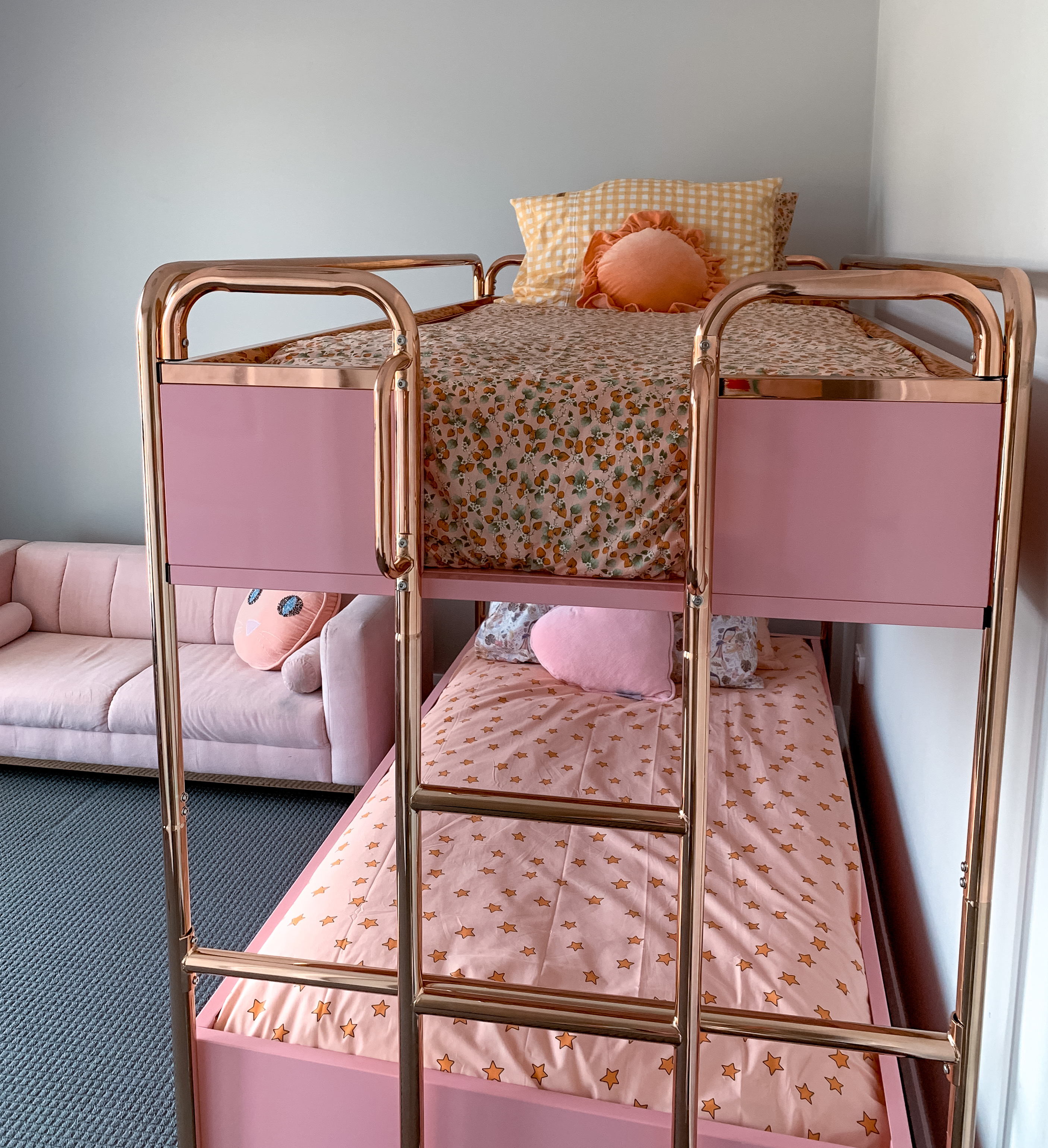 TRICK THE EYE:
On top of all the physical space you'll save, bunks are also very convincing illusionists. Their go to act - tricking the eye into making your room feel bigger and your ceilings look higher. It's one of our favourite illusions to date and sure beats any card trick we've ever seen.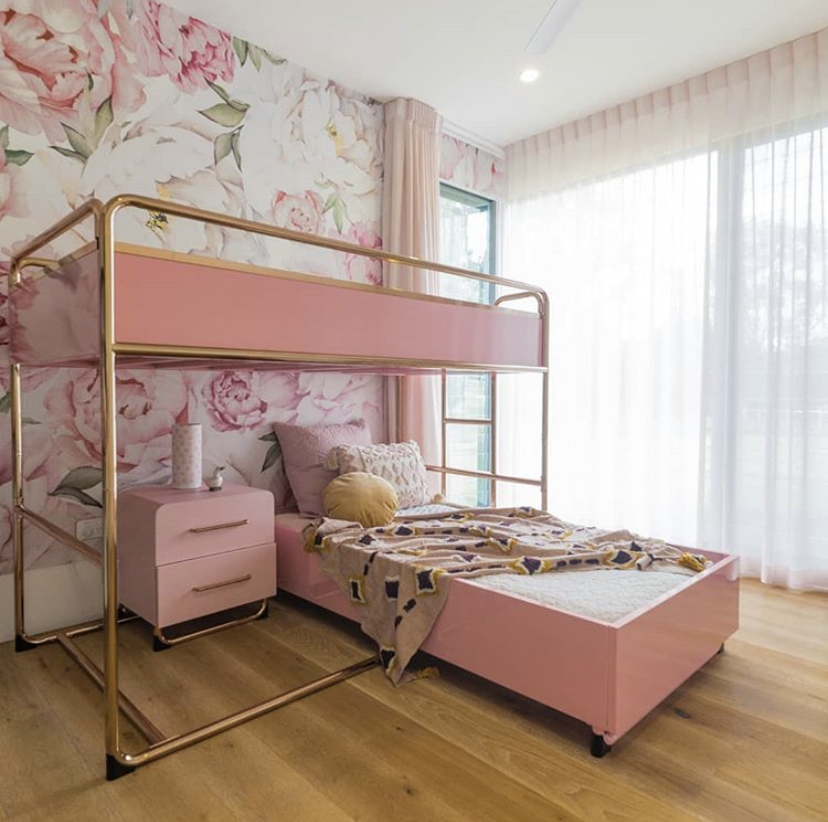 Image via @am_interior_studio
BEST FRIEND BUILDING:
Who doesn't have a fond memory of bunk bed sleepovers with siblings and cousins? It was a trademark part of a lot of our childhoods and the low-key therapy sessions we never knew we needed. More often than not, there's an expected level of contention between siblings, but no matter the snide remarks or lack of toy sharing that went on that day, all seemed to be forgotten when the peacekeeping efforts of the bunk were at play come bedtime. When you're sharing a room, there's an automatic sense of comradery that comes with it, but sharing a bunk bed – well that just takes the whole bonding experience to another level.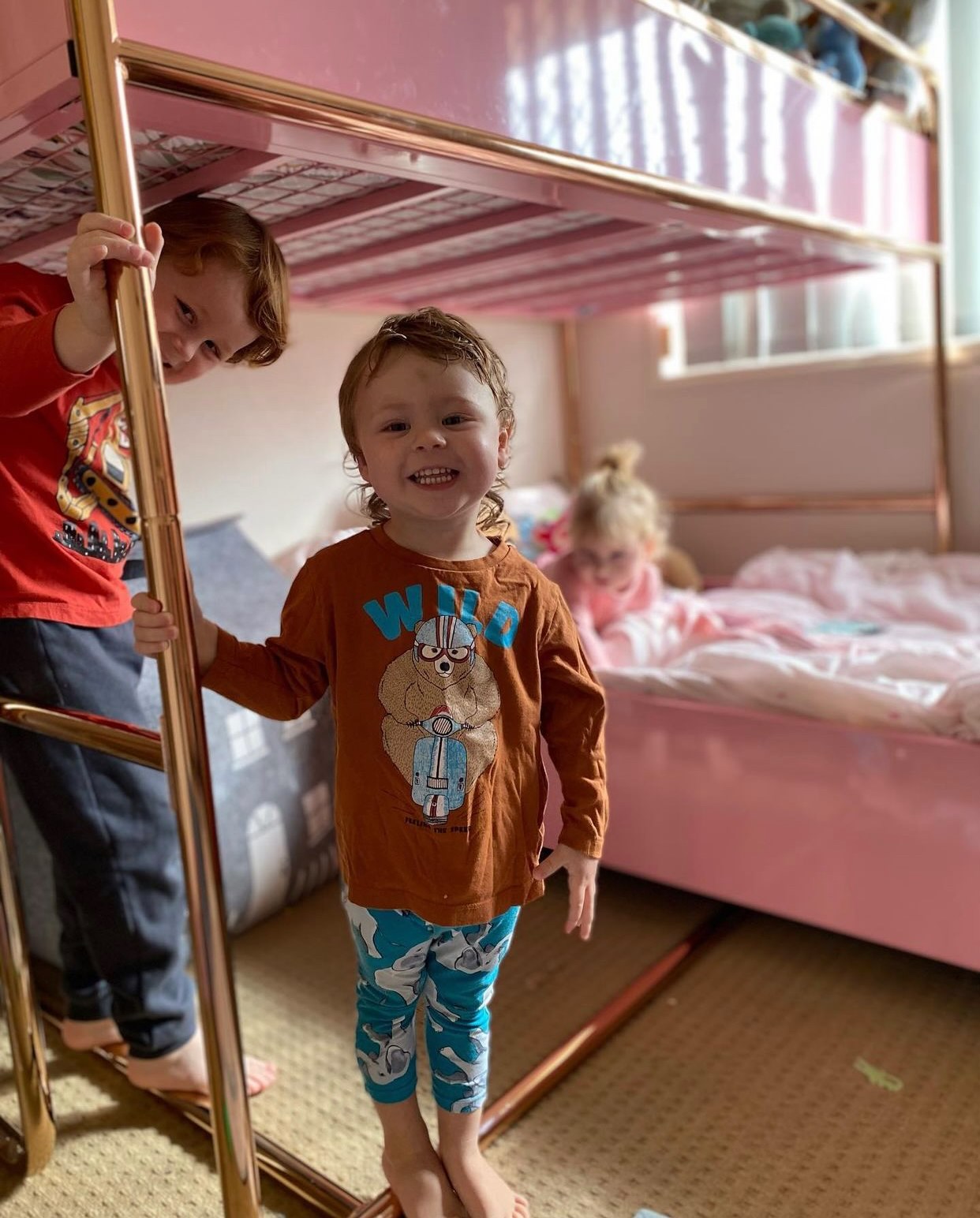 Images via @arlo_olive
SLEEPOVERS SIMPLIFIED:
Not that sleepovers have been high on the agenda over the last eleventy five months of lockdown, but it's great to know when those days do return, your bunk will be ready for it. If your little one is repping the bunk bed alone, sleepovers require zero prep work because you made the very smart decision to invest in a bunk – clever you! Maximising sleep space while minimising down time getting beds prepared for sleepovers. That sounds like a winner right there!
If you've been tossing up whether bunks are a good idea in your home, we have one word for you – abso-bunkin'-lutely!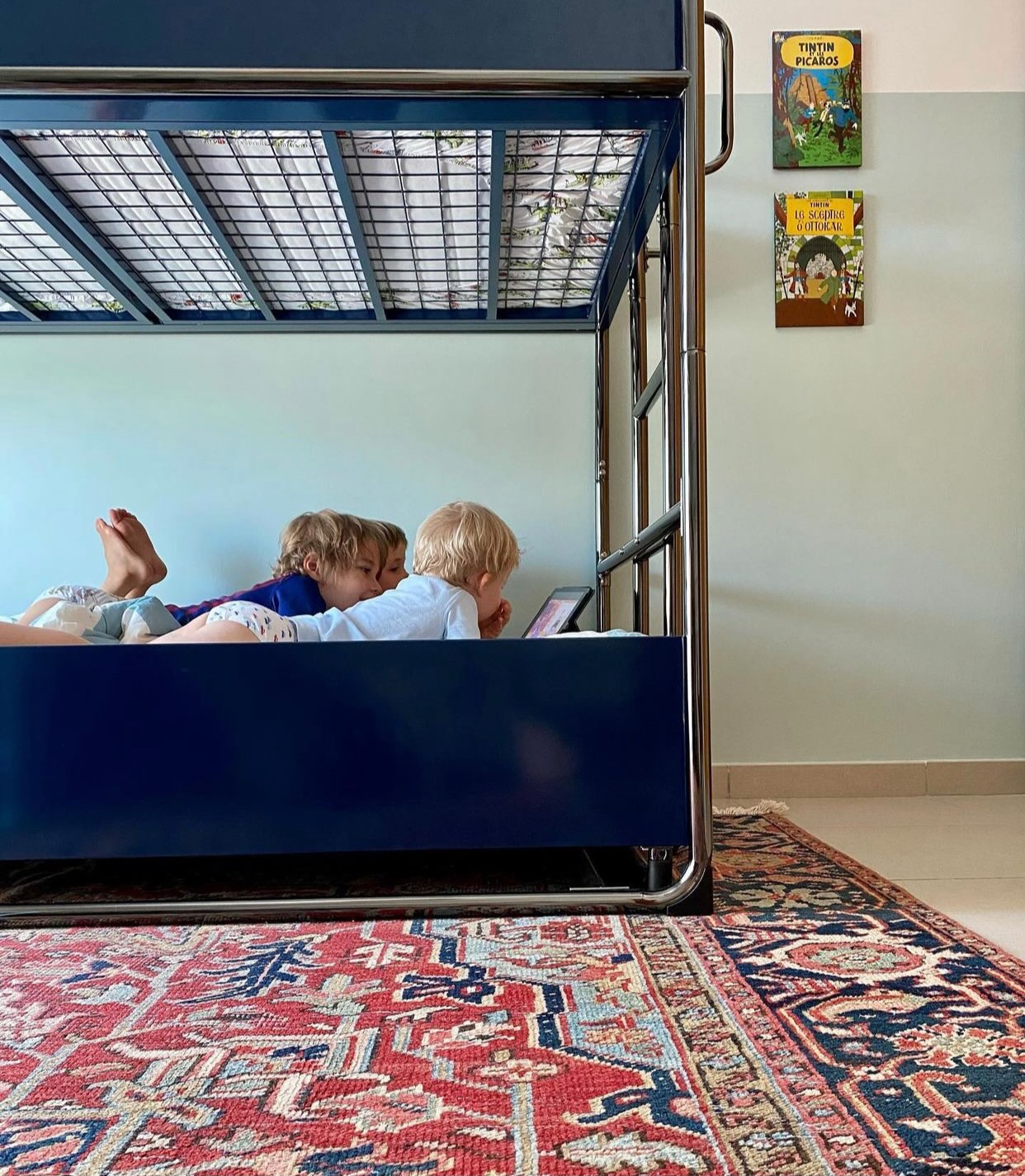 Image via @tamamvintage
Find out more about the cutest bunks on the market – our Pink Estelle Bunk and our Navy Albie Bunk.