When you spend time doing the research and splurge your hard-earned coin on nursery products, you want to make sure you're investing in furniture that won't need to find a new home once your little one has surpassed the baby phase. The purpose of this blog is to address exactly that – how nursery furniture from Incy Interiors can grow with your baby and your home and have you feeling like you've really got some bang for your buck.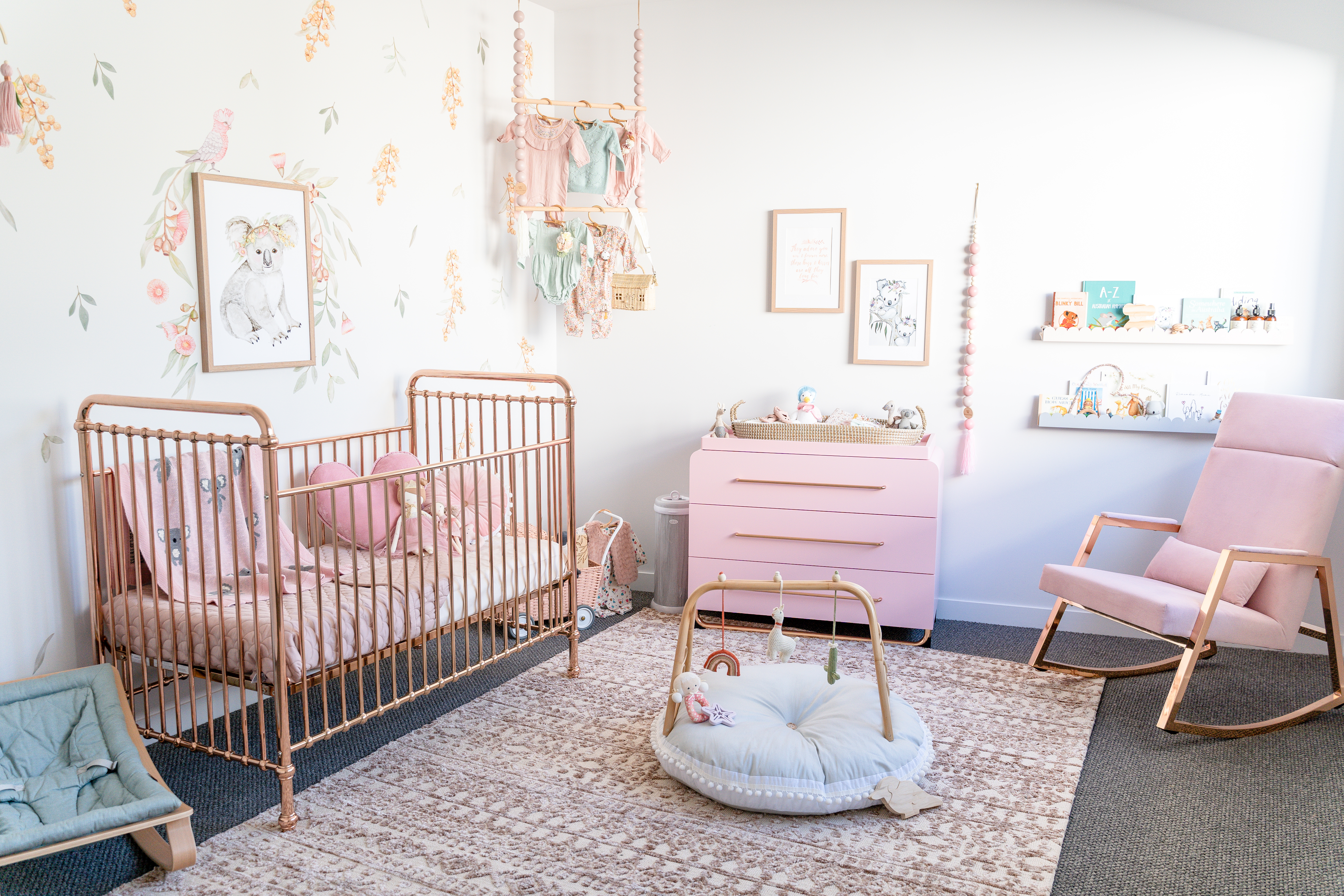 Incy Interiors So Bold, Rose Gold Package
A cot, the cornerstone of a nursery, is something that is very specific to a cause. Once you've made the shift from cot to toddler bed, using one of our handy toddler bed conversion kits, the size of a cot isn't awfully forgiving in that your baby will eventually outgrow it. The high-quality material used to manufacture our Incy cot's means your cot can be recycled for the next babe to come along, or be handed down to relatives or friends who are about to enter the rollercoaster of parenthood but as for its primary use, there isn't a huge amount of longevity to its life.
Rest assured, the following nursery pieces will stand the test of time, long after your child has outgrown their cot.
Change Table
Here's the thing about an Incy Change Table: what makes it a Change Table is the humble topper that rests aloft the drawers/shelves. Upon assembly, you'll find tools in your tool kit that allow you to simply secure the topper to your Change Table and simultaneously ensure the only thing that's wriggling around come change time is your baby. With simple addition also comes simple subtraction and thus, removing your topper is too, extremely light work. What you may not realise by removing your topper once it's no longer needed for nappy changes, is that you have also (very cleverly, we might add), extended the life of your Change Table by converting it into a nifty dresser for your now toddler! Or, if you're a wizard in the storage department and the extra drawers are no longer needed in the bedroom, your repurposed Change Table can also serve as a sideboard in the hallway, a tv unit in the living room, or if you're really looking to take a leaf out of our book, a handy home for the printer and all your other stationary needs in the office (it works wonders for us!)
If time is on your side (and a nifty set of skills on your hands), a lick of paint or even some new handles can also be a great way to make your once nursery piece feel like a whole new product.
Image source @witanddelight_ featuring the Lucy Change Table.
Rocking Chair
There is almost an unspoken rule about a rocking chair and it's all about the purpose they serve. Unless you're a new mum nursing a newborn, or you're kicking back watching your grandkids run around, it seems there is no real need for a rocking chair throughout this in between period. Well, we are here to put an end to the whispers and give the world the permission they so desperately deserve: to enjoy a rocking chair no matter their stage of life.
There's many a perk to a rocking chair in the nursery. It's gentle motions that will rock your babe to sleep without complaint, the high back to support yours during those midnight feeds, the plush armrests that make nursing just that little bit more comfortable and a cushion for some extra lumbar support. You'd be forgiven for thinking they sound like an absolute dream even outside the nursery and even more happy to learn that was exactly our intention when designing the Incy Rocker. We didn't just want a chair that served one purpose and now teamed up with the fact that it's customisable in a huge range of colours and materials, our Rocking Chair is more transitional than ever.
Customisable Rocker in Scarlett Velvet available online.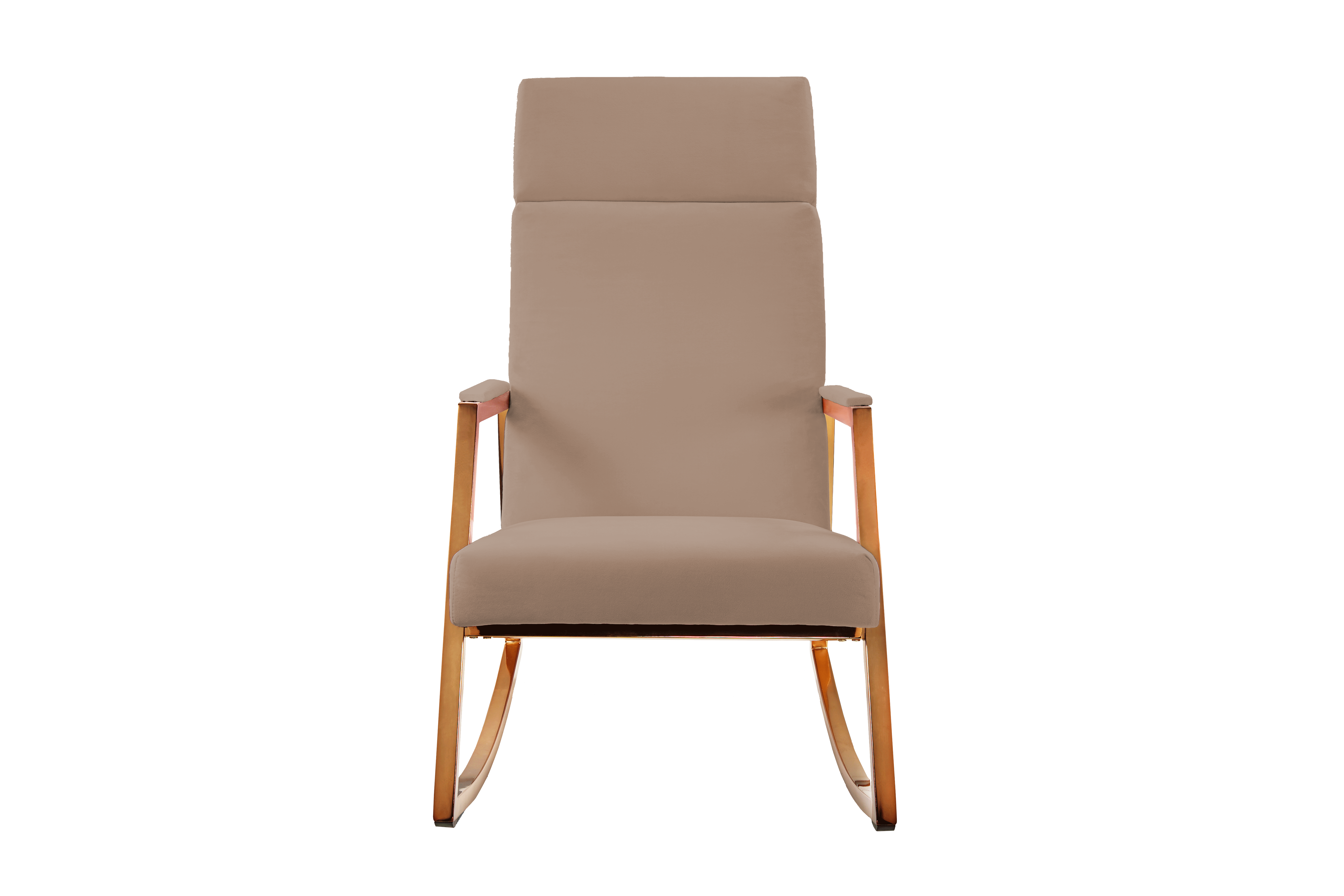 Customisable Rocker in Ecru Velvet available online.
Once the toddler stage hits and rocking your little one back to a slumber isn't a nightly affair, you may have presumed your Rockers days were numbered. Here's some suggestions on repurposing your Incy Rocking Chair after it's time in the nursery has come to an end:
-In the playroom/toy room
A rocker makes a great addition to this space. Perfect for you to watch over the kids as they play and also brilliant for story time.
Image source @lucyjean
-In the lounge room
A very stylish excuse for some extra seating! Our Rockers will also add the perfect pop of colour to your most used room in the house. The hardest part about repurposing it here will be the fights over who gets to enjoy it each night.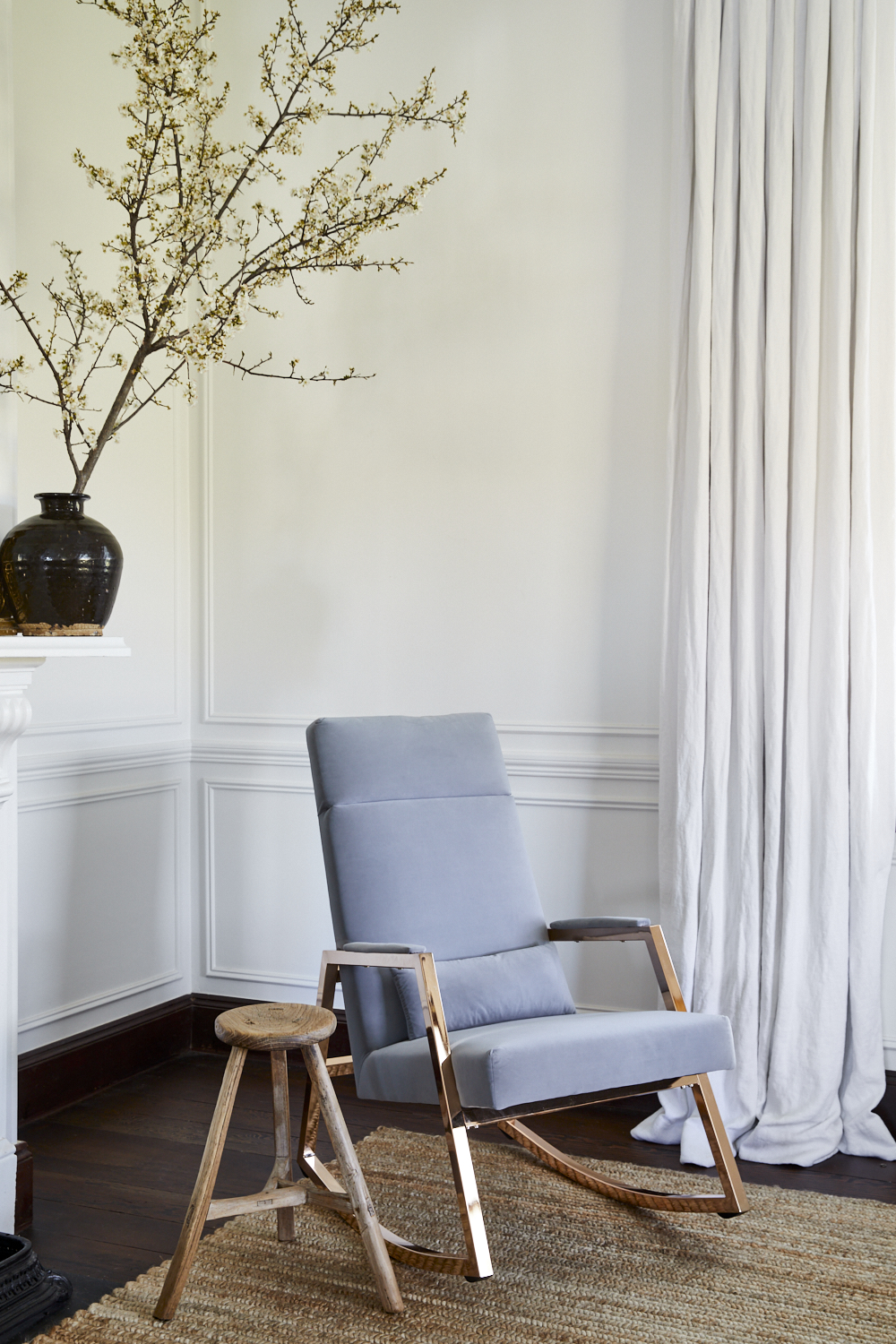 Incy Interiors Customisable Rocker $1,399.00
-In the bedroom
Nothing screams fancy like a chair in the master bedroom, and a rocker is no exception. The truth is, you may not actually sit here a lot but you better believe it'll add an extra layer of opulence to your bedroom! It also doubles up as a great storage space for those clothes that you've worn once but aren't quite ready to be washed (or so we heard!)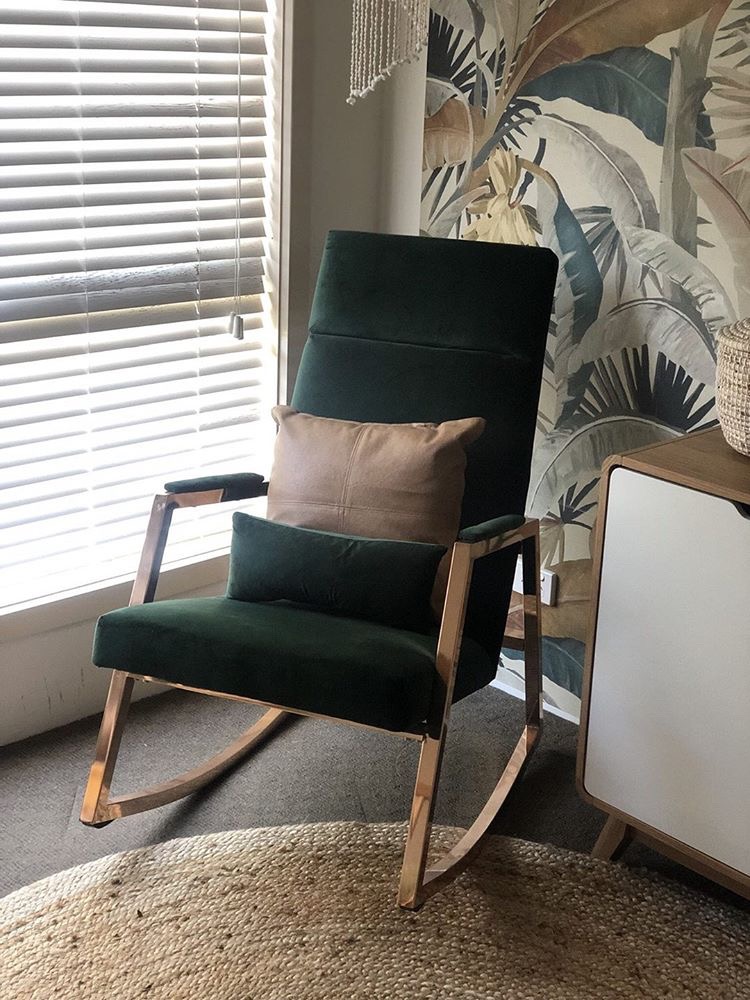 The thing about furniture these days is, if you invest in good quality products, there's a very high chance they can serve more than one purpose. As the world becomes more environmentally aware, it's more important than ever to be repurposing our furniture in any way we can and we hope these tips give you some ideas on how you can squeeze some more life out of your nursery pieces. We take so much pride in the quality of our nursery products and teamed up with their thoroughly thought-out design, the fact that so many of them are transitional beyond just the baby phase makes them a real winner in our eyes.