I have been extremely slack with my blogging of late, simply because I can't seem to find anytime to do it so hopefully this wonderful announcement will change things.
I am so excited to share with you our news that the incy family is growing with the lovely sarah page joining the team!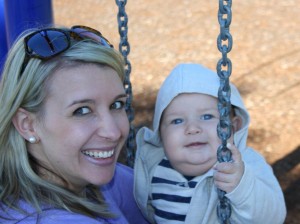 Sarah was kind enough to share some information about herself, so in the words of sarah:
Hi incy fans!

My name is Sarah Page and I'm thrilled to be a part of the incy interiors team.

I hale from Nashville, Tennessee and moved to Sydney with my Aussie partner a couple of years ago. We're proud parents to a 6 month old son named Miller and I'm adjusting to life in another country pretty well. Adjusting to life as new mum can be a bit more challenging but just as rewarding. Of course I miss my friends and family (and good Mexican food!) but I've made some great friends here and life just keeps getting better.

Back in the States I studied design, chairs specifically, along with my business degree. Studying interiors and design really filled satisfied my creative side and I've had the 'bug' ever since. Once I had my son I sought out the perfect nursery furniture and came up empty handed and frustrated. During my long, arduous search, I came across incy interiors and I was ecstatic. Finally Aussie mums have an affordable, gorgeous option to fit out your bub's nursery.
i couldn't resist asking Sarah a couple of additional questions:
What colour scheme is Miller's nursery?
Miller's nursery has a carnival/circus theme all based around a gorgeous photo of a horse head from a Merry-go-round taken at a carnival in Paris. His grandmother (who took the photo) had it blow up and put on canvas as a baby gift. It is really special and is the anchor of the room. It is a white horse with red, green and blue jewels on its head so I have accessorised in these colours but I kept his cot linens simple, they are mainly white.
What is your favourite piece in the incy interiors range?
The Jemima cot. It is so gorgeous and just that little bit fancy. You can keep the rest of the room so simple yet still it manages to impress.
What do you love most about being a mum?
I had no idea how much fun it would be to be a mum. It is all so wonderful, but the best part is just seeing your child's face light up. There is nothing like it! I just love my boy.
Welcome Sarah! I am so excited to have you as part of the team and you are already proving yourself to be a superstar!