Our Favourite Children's Bedroom Additions in 2021
Children do a lot of growing so it makes sense that they have a bedroom that supports this. Not just physically with a good bed and mattress, but aesthetically with all the little extras that make their bedroom truly feel like theirs. Trends are forever changing, but there's a few staples that just can't be overlooked, no matter what the internet is telling us to be 'in' or 'out'. Keep scrolling to read through our favourite children's bedroom additions in 2021.
Good quality bed and mattress
Humans spend a third of their lives sleeping so it's a no brainer that investing in a good bed and mattress is important. What you may not have considered though is the amount of growing your child will do in their sleep, which means it's not just the adults who require optimal support and maximum comfort come bedtime. Investing in a good bed and mattress for your child is exactly that – an investment. Sound support to aid them through those growth spurts, but also to guarantee a good night sleep can be had, ensuring these pivotal growing periods can occur in the first place.
Talking high quality sleep products, there's no first prizes for guessing our favourite players in the bedding game…
Incy have been one of the leaders in children's beds for nearly 10 years but that's not where the dedication stops. We've not only spent ample time researching, road testing and perfecting our beds, we spend every night cosied up in an Incy bed of our very own – talk about commitment to your job! All of our beds, from our best-selling metal bed range, to our soft velvets, come backed by a 10 year manufacturing warranty for that extra parental peace of mind. But what's a bed without a mattress? Awfully uncomfortable, we'd say, and that's why Incy also manufactures mattresses – from cot right through to Queen size.
We've done the hard work and now the perfect mattress for your child is only a click away. Pocket spring for comfort, cotton blend outer for breathability and a medium firmness to support your child through this busy time in their lives.
Shop our children's mattresses and children's beds here.
This addition could be split up into several, but because we thrive on simplicity, we've condensed the practical bedside setup into just one convenient point.
Kids have a lot of treasures and many they like to keep close by, hence why a bedside table is an absolute necessity in their bedroom. Not any old one will do though. From experience in both raising children and manufacturing bedside tables, we strongly suggest one that can conceal all those goodies. Drawers or cupboards will suffice, but trusting the open shelf situation in a child's bedroom is a party we simply won't be attending.
Enough time in the game and knowing what works from not only a manufacturing point, but a parental one too, means we rate our children's bedside tables pretty highly. Two spacious, soft close drawers means ample storage and no jammed fingers. Also designed to sit at the perfect height, Incy bedside tables come in two dreamy colourways that'll suit any style and space.
Shop Incy's children's bedside tables here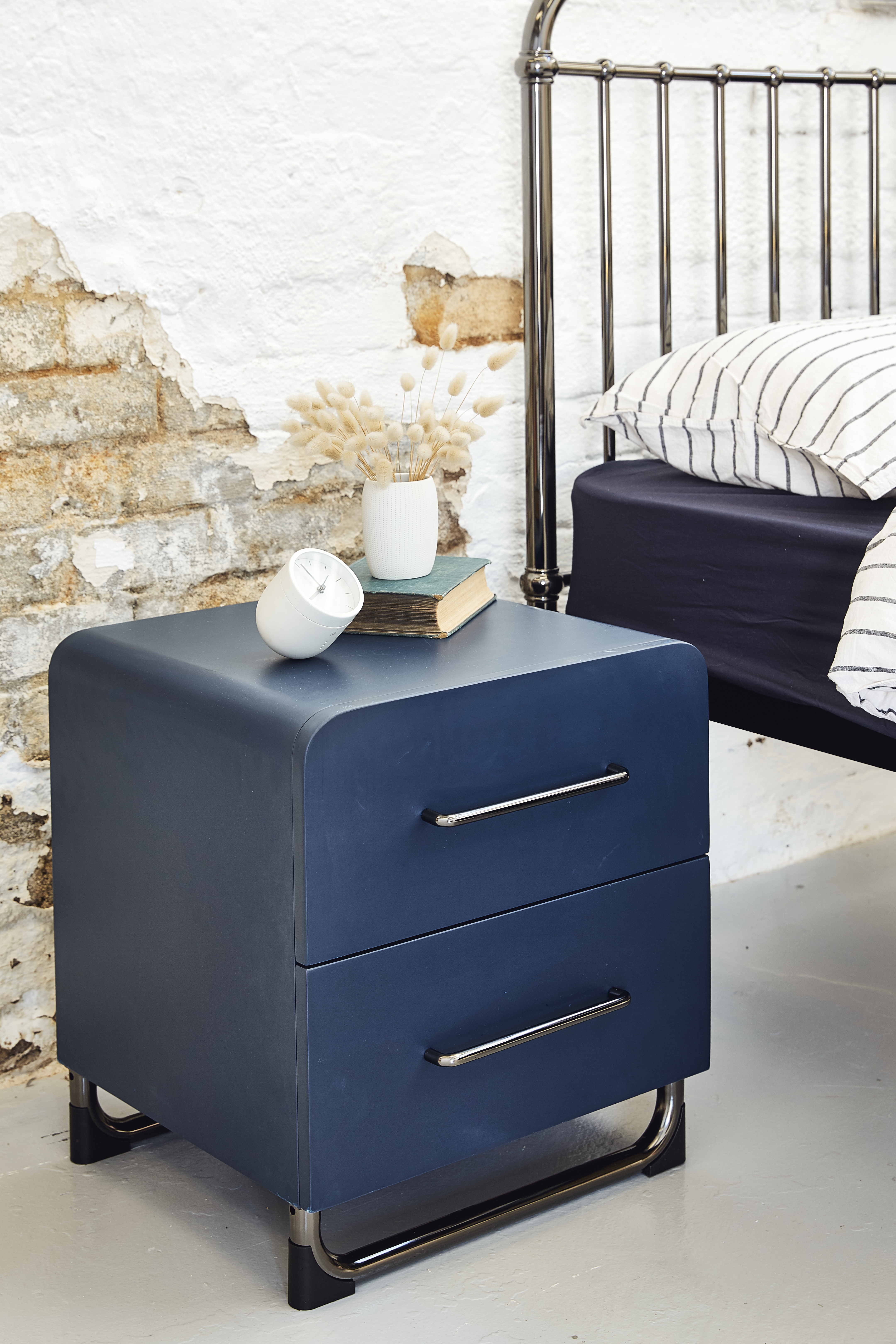 Accompanying all those treasures, there's another important use for the humble bedside table, especially for a child and that of course, is a reading lamp. A reading lamp is must when it comes to finalising your child's bedroom and here's some brands that stock some of the cutest on the market:
The Block Shop
Bone China Standing Rabbit Lamp $145.00
Temple & Webster
Scandinave Metal and Wood Lamp $79.00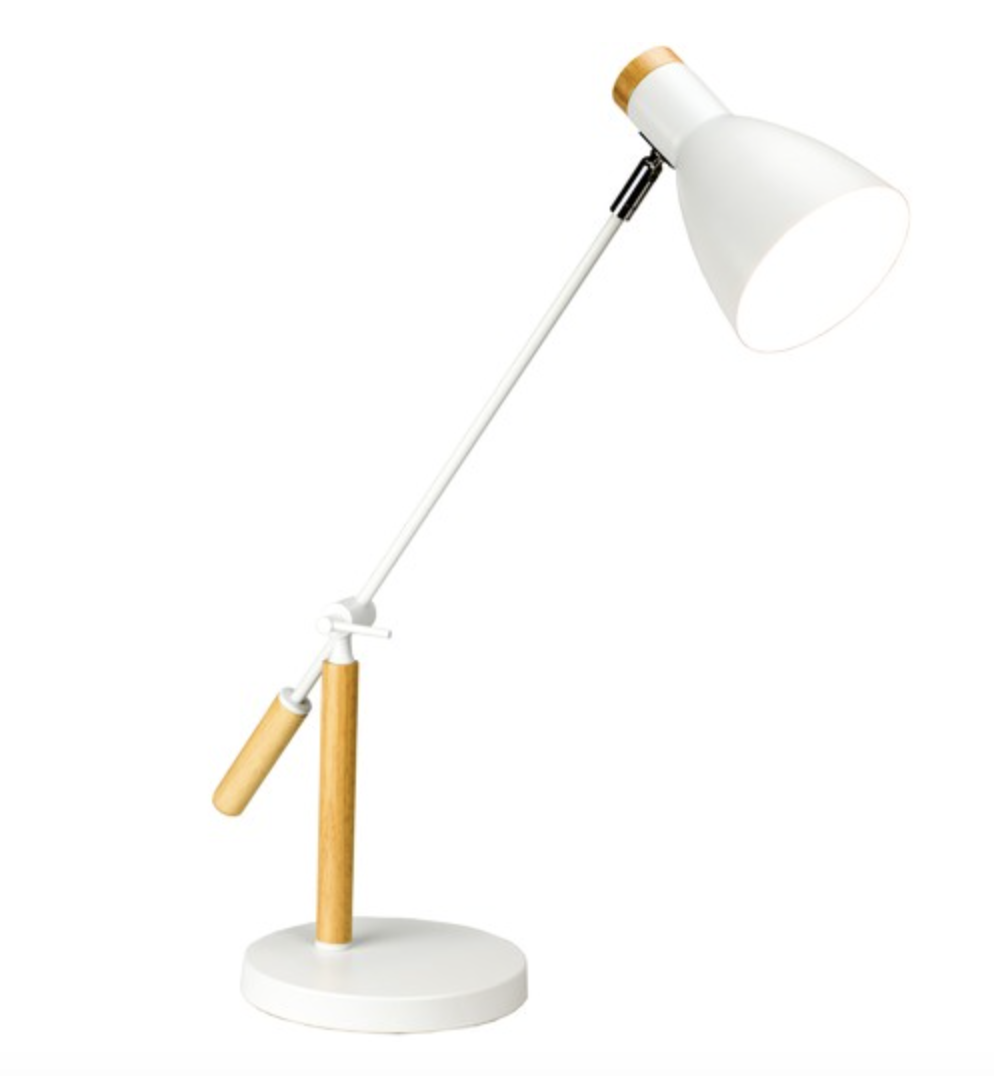 Adairs
Ava Blush and Natural Table Lamp $119.00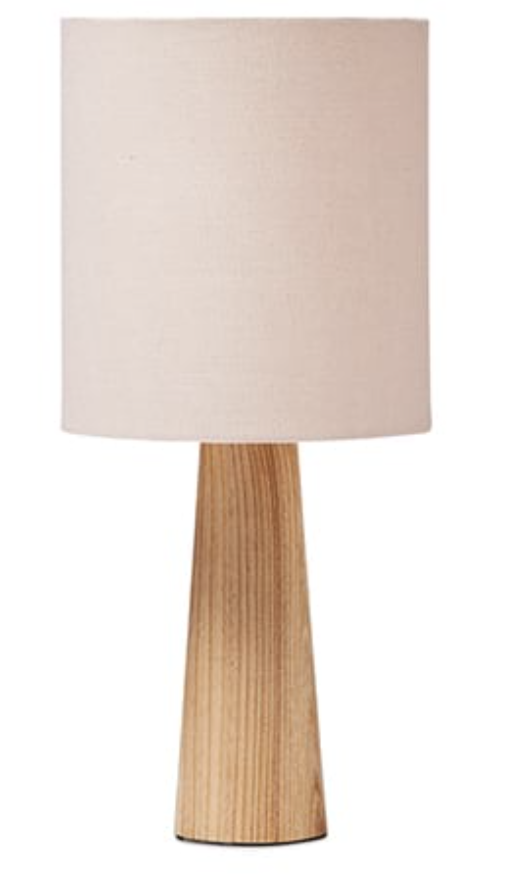 Beacon Lighting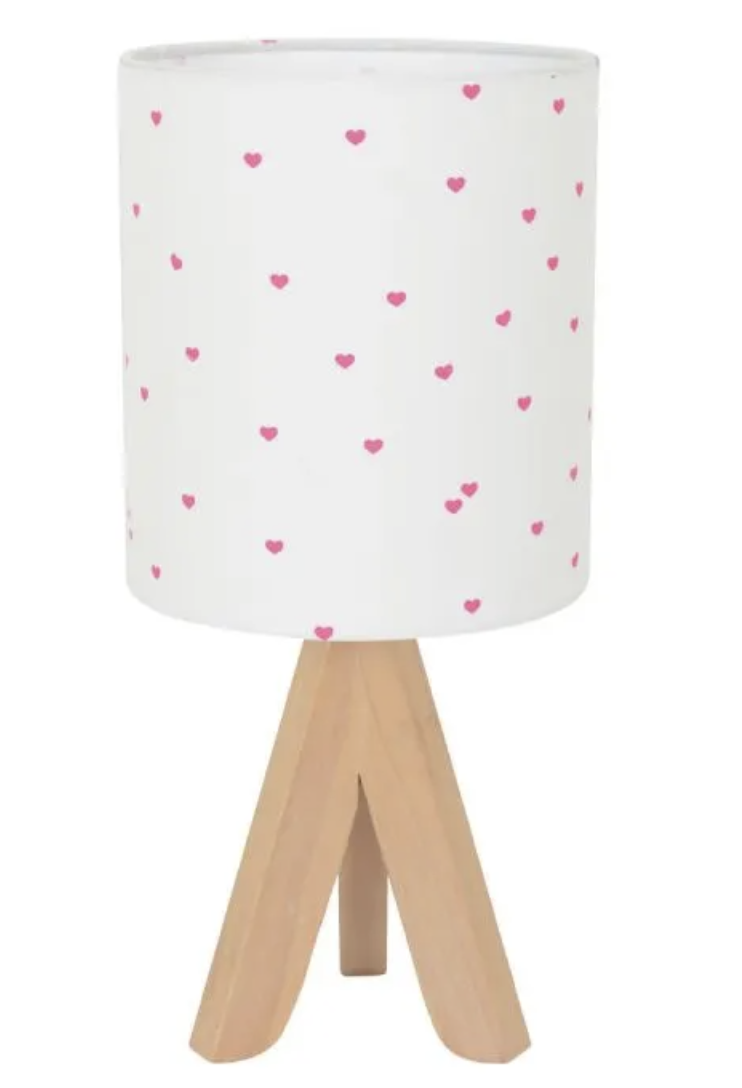 Pottery Barn Kids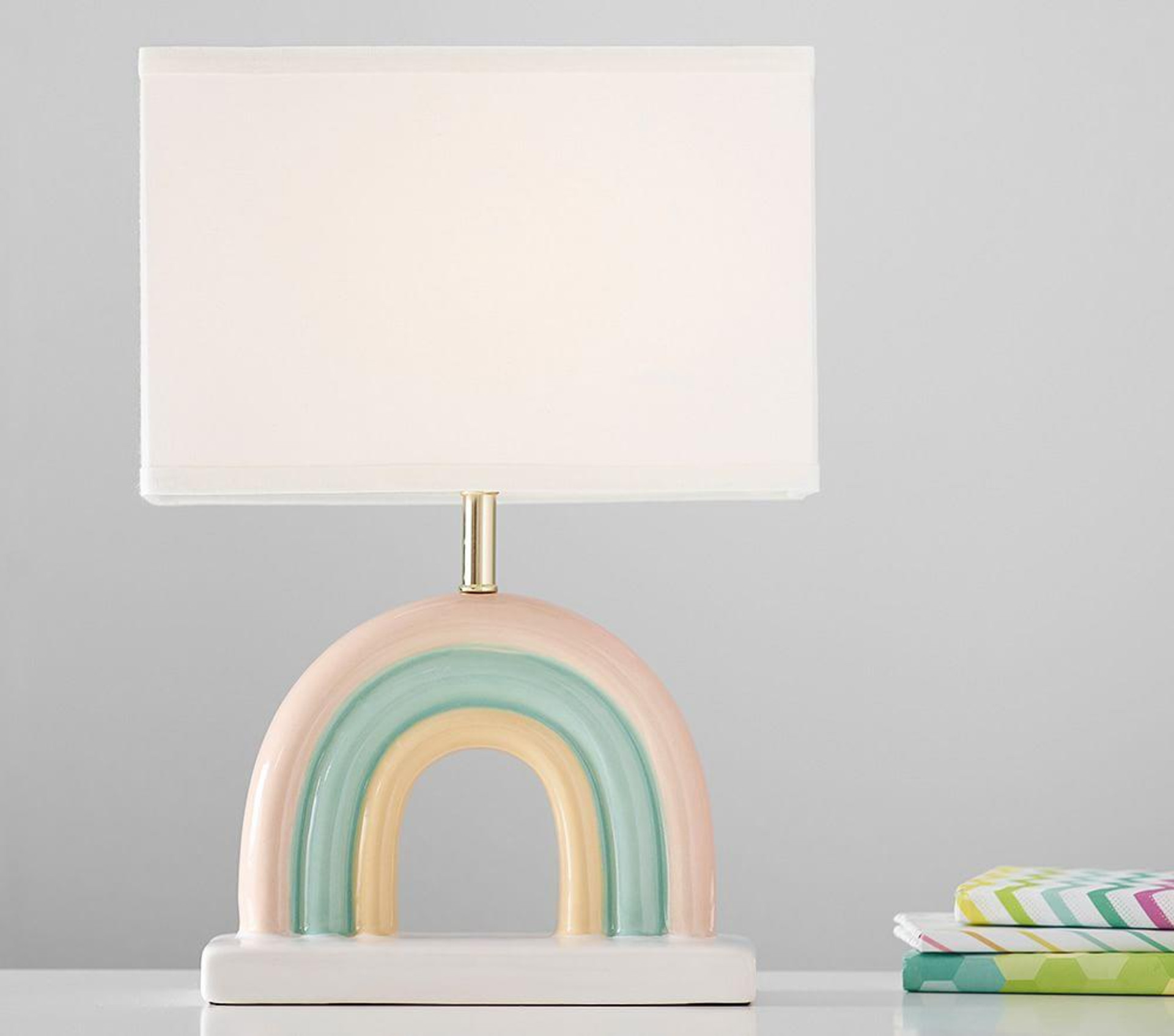 Leo and Bella
Ceramic Lamp Buchra Dots Vase $79.95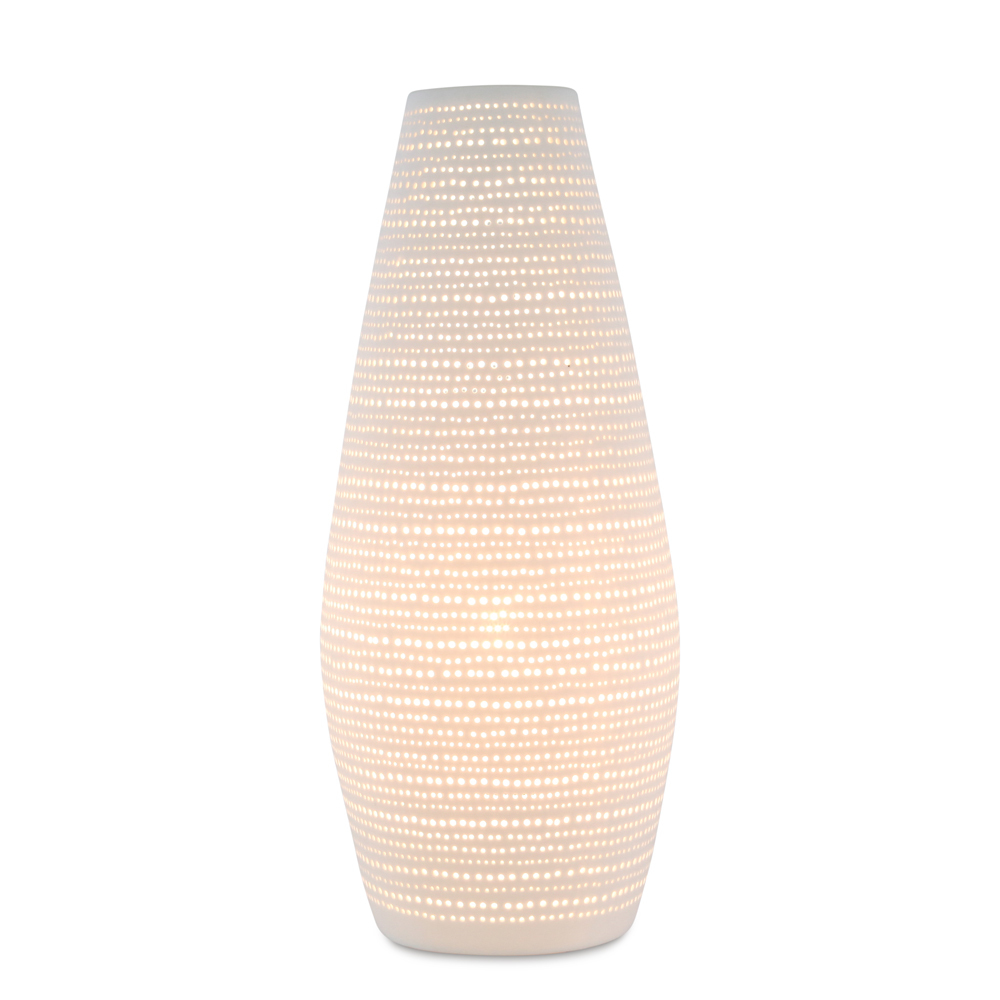 Speaking of reading, books are also a great way to add some colour and balance to your child's room. Lined up between some funky books ends or stacked on top of one another, books in your kid's bedroom can be as stylish as they are educational – WIN!
Good quality Bedding
Bedding works wonders setting the tone for your child's sleeping space. It's important the bed linen you choose is high quality to ensure it stands the test of time, and the all-important test of a growing child.
We are big advocates for plain, non-patterned linen and incorporating pops of colours through other bedroom elements such as your cushions, throws and artwork. Thankfully there are heaps of amazing Aussie brands out there who have nailed it in the world of kids bedding. Check out a few of our favourites below:
Colour
Make your child's bedroom reflect their character with some colour. As we mentioned earlier, cushions and throws are great ways to add colour to your bedding ensemble, but don't forget to show those walls some love as well.
A feature wall can make a huge difference to any space, but in a child's bedroom, it's the perfect way to showcase a little piece of their personality, all the while, bringing some colour and excitement to their bedroom. Aside from the amazing designs available, the best thing about wallpaper today is the fact that it's removable, which means it's only as permanent as your child (or you) want it to be. Accompanying your child's new fancy wallpaper, balancing out the colour throughout the rest of their bedroom is easily achieved by some cute wall and floor decor. For the walls, this doesn't necessarily have to be a framed piece of artwork – skateboards, dried flower arrangements, woven wall rugs – there really is no right or wrong.
For the floors, a cute rug will never go astray.
Check out the brands below for some kids décor ideas:
Storage
As with that practical bedside setup we touched on earlier, the storage situation in your child's bedroom is going to work best (for you and them) if you can conceal that clutter. There's no such thing as too much storage, even for a kid, so maximise this as much as possible. As well as their wardrobe and their bedside table, an ottoman is a great option for some extra storage space. Perfect for their toys early on, even better for their shoes, blankets, or other goodies later down the track - it's all about incorporating elements that can grow with them. Unsure where to go for the perfect kids' bedroom storage hack? Check out our children's ottomans here.
Incy Interiors Sybilla Ottoman $499.00

A chest of drawers can also be a fabulous way to maximise on storage space. A shelf for books, plants, and artwork. Drawers for that extra clothing to see them through those growth spurts.
Of course, we have a sneaky recommendation in the way of your child's chest of drawers and that is none other than Incy. What's better, if matchy matchy is your thing, you can pair your drawers back with your bedside table AND bed by nabbing one of our children's bedroom furniture packages here.
Incy Interiors Rose Gold Bedroom Package $1,498.00