As your glowing baby bump grows it can seem like your to do list to get everything organised in time grows twice as fast. There's a lot to think about and there's even more conflicting opinions and advice on the newborn necessities. We're here to help those stress levels subside. We've curated this blog post to bring a little bit of calm to the chaos that comes with growing a tiny human and ensuring everything is sorted for when they enter the world.
Enter, Incy's list of Nursery Furniture Essentials.
Not only do we design and manufacture baby furniture, we spend a large portion of our days around our pieces, talking to people about the what and why of our baby furniture features AND the majority of our team have felt the pressures of the pre baby stresses, which we think qualifies us to offer some sound advice on nursery preparations.
COT
First things first. Baby needs somewhere to sleep. Whether they go straight into their cot, or you opt for a bassinet for the first couple of months, a cot will form the cornerstone of your nursery space and set the tone for the rest of the room. There's plenty on the market which can make the decision process slightly overwhelming, but we of course are going to play favourites and suggest us, Australia's favourite nursery brand! We've been in the game long enough to know what works, what doesn't and what the absolute non negotiables are when it comes to cot design.
Whether it's Incy's wooden style that takes your fancy, or our sturdy metal range, there's a few features we are extremely proud to include in our cots:
- Sustainable sourced wood
- Recylced aluminium
- Non-toxic, VOC free paint
- Adjustable mattress heights
- Toddler bed convertible
And for added peace of mind, we also offer a 10 year manufacturing warranty on the our entire nursery range.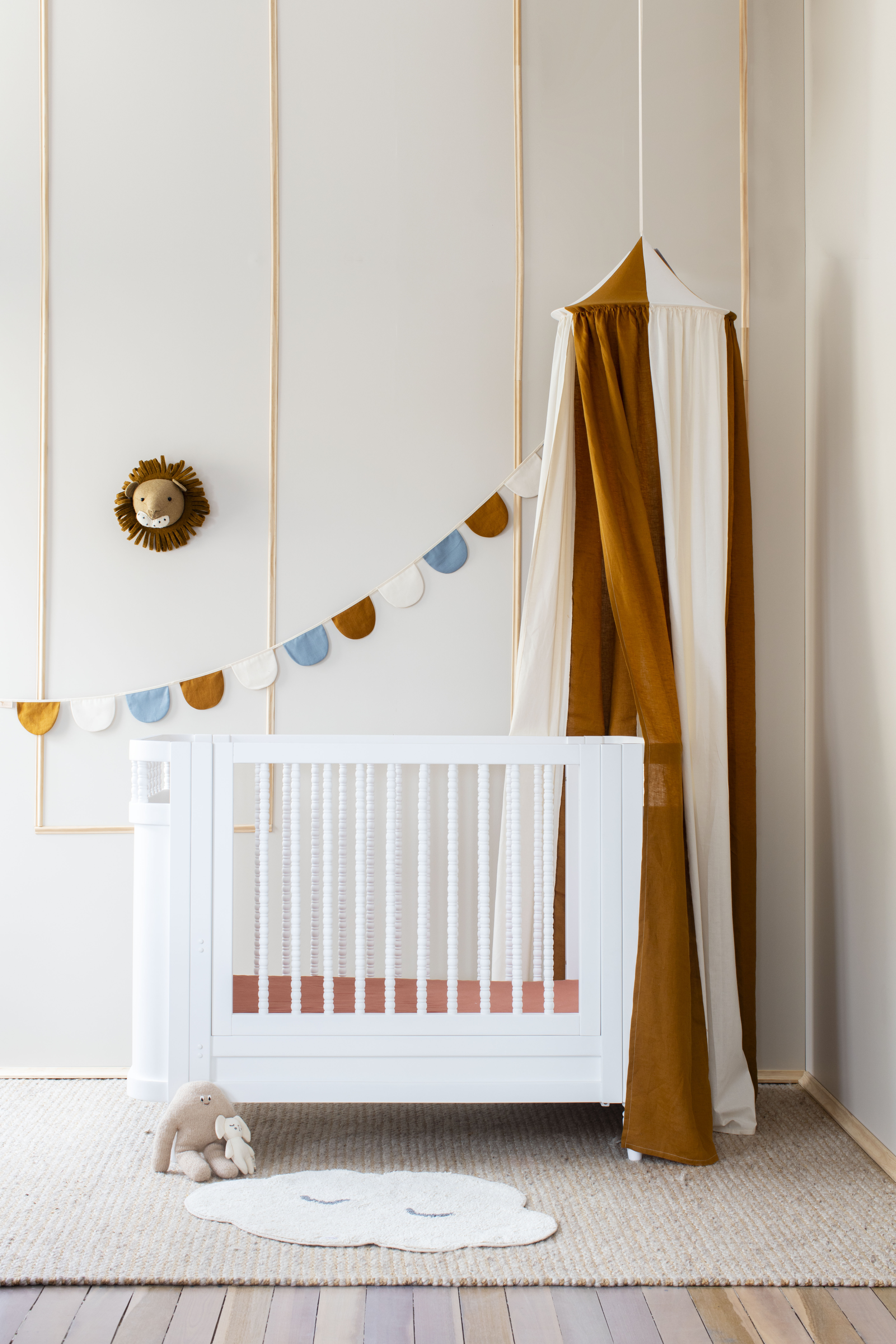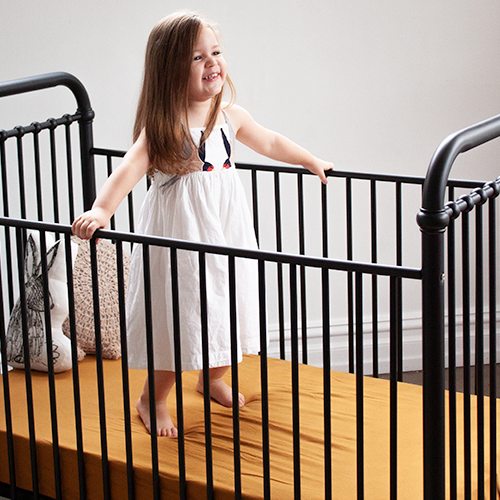 Explore your Incy Cot options here.
COT MATTRESS
A cot isn't much good without a cot mattress and thankfully, we've got one to make your baby's slumber as comfortable as possible - and we all know when baby sleeps well, Mum does too. Incy's cot mattresses are suitable for every style of Incy cot available but unlike our cot range, we've designed just one, dare we say, perfect cot mattress. A pocket spring design for comfort, a cotton blend outer for breathability and a medium firmness for support.
Shop your Incy Cot Mattress here.
ROCKING CHAIR
Whether it's rocking baby to sleep or rocking some sanity back into your life during those midnight screams and feeds, a Rocking Chair is an essential part of a nursery. What you're looking for is something with a high back for extra comfort and a chair with some serious lumbar support - because lord only knows how long you will be spending here. The perfect Nursery Rocking Chair should feature a soft rock, and this comes from this size and positioning of the stoppers on the base of the legs. This gentle rock will take some labour out of getting your little one back to sleep as you can rely solely on the chair for movement, rather than grinding through a whole body workout at 3am.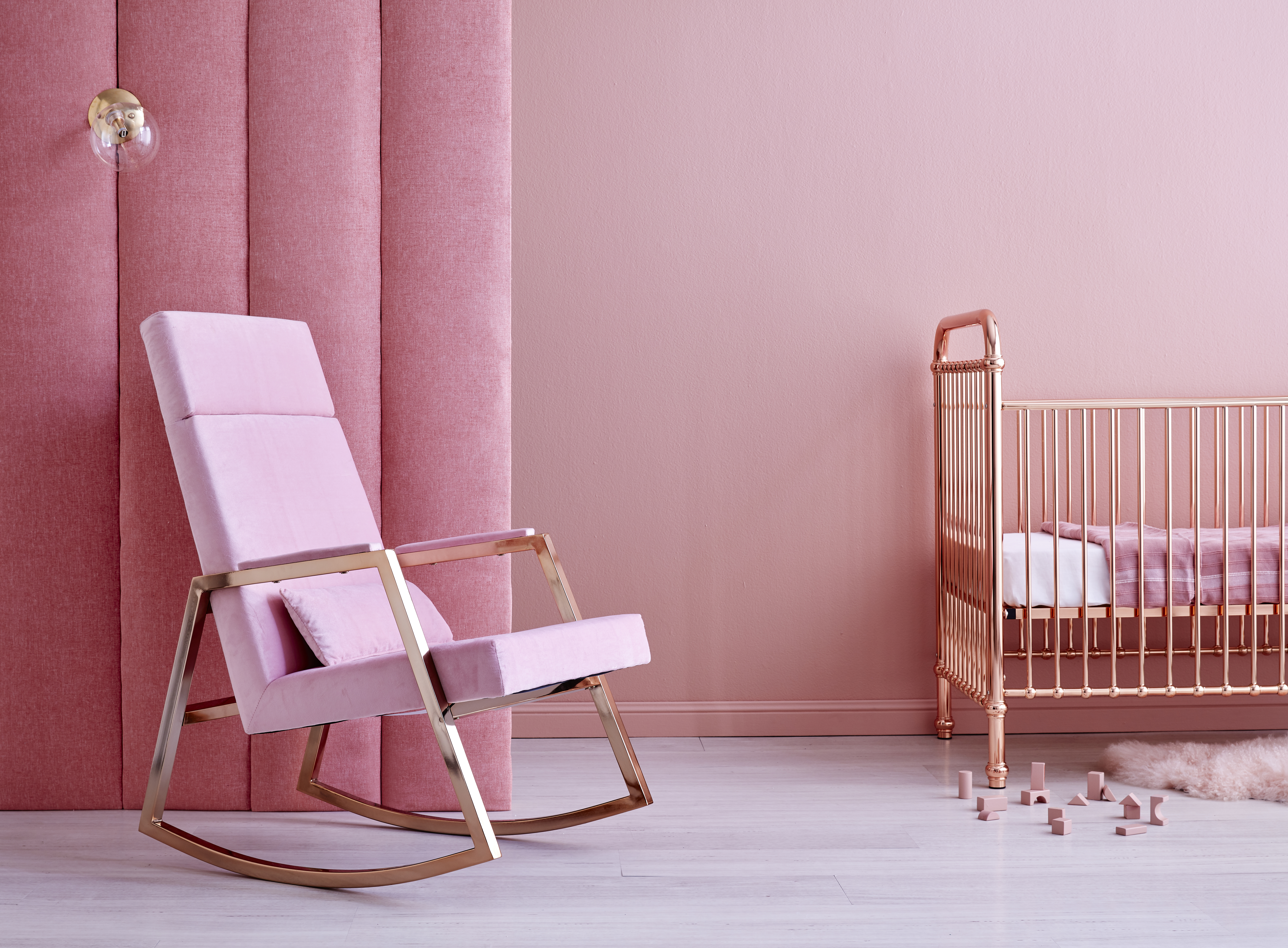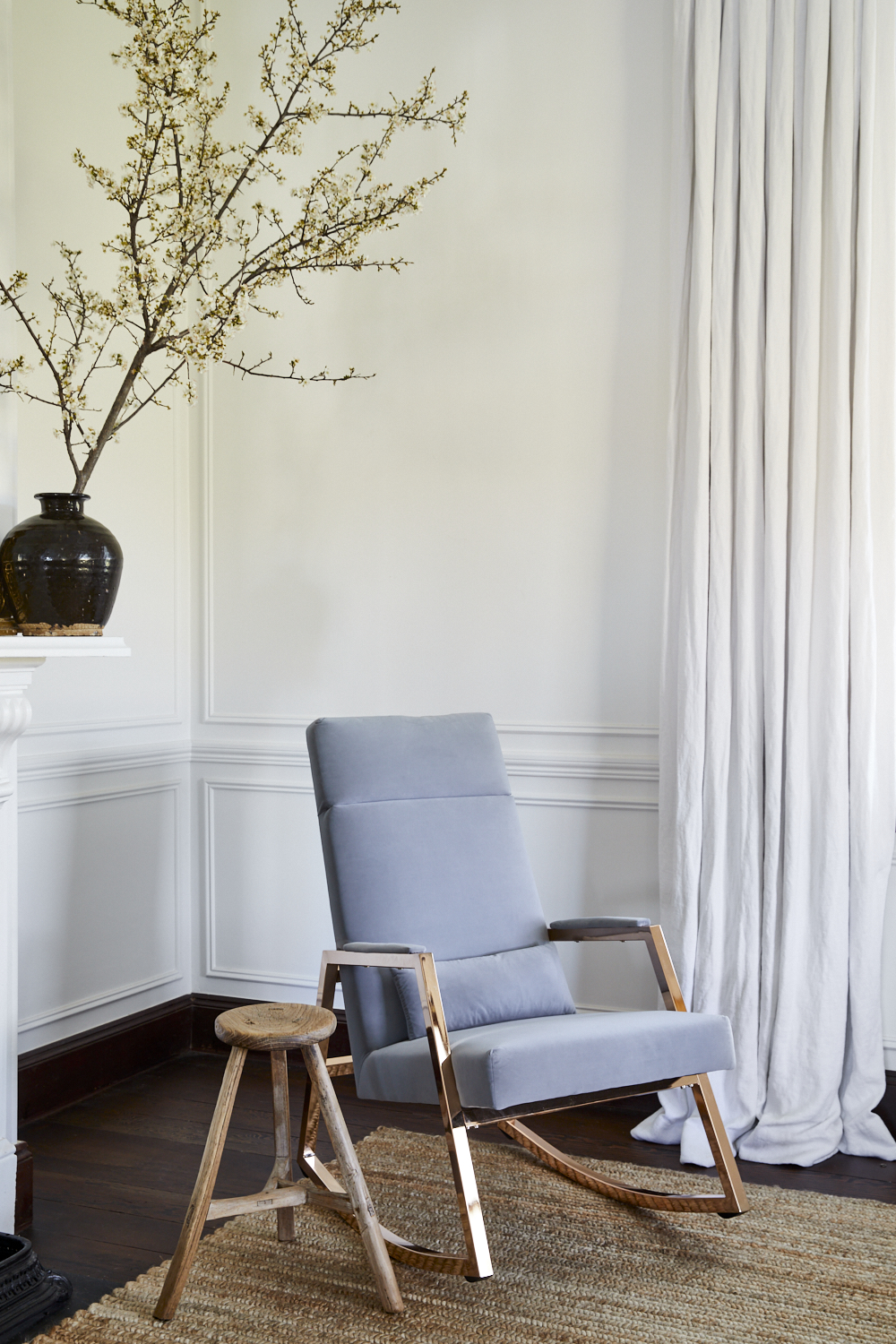 Check Incy's range of Nursery Rocking Chairs here.
BABY CHANGE TABLE
Match your Nursery Change Table back with your Cot, or go for something completely different, our only recommendation is don't sacrifice storage space for style. Storage in a nursery is essential and utilising your Baby's Change Table is the perfect way to hide away a few extra nursery necessities. Incy has a large range of Change Tables that will serve their purpose in the nursery, but conveniently convert to a handy dresser once the nappy changes are done with. A decade in the industry and using several different Change Tables in our own nurseries over the years, means we know a thing or two about what makes a good one. So, excuse us for being extremely bias but here's a few features that we think makes our Change Tables hard to compete with:
- Sustainably sourced wood
- Recycled aluminium
- Non-toxic, VOC free paint
- A matching change table topper
- Ample storage
- Tip kit for wall attachment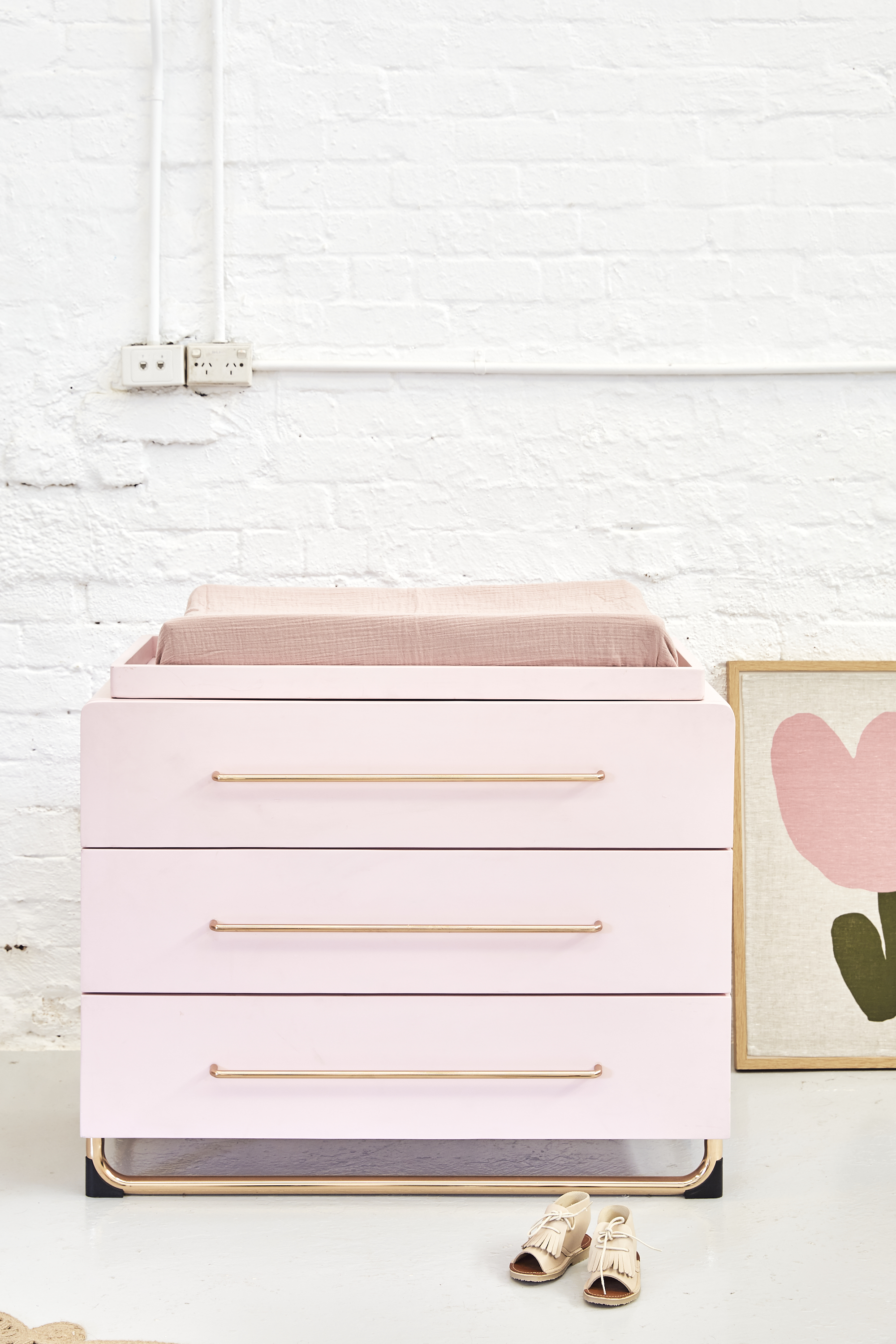 Estelle Change Table $1,199.00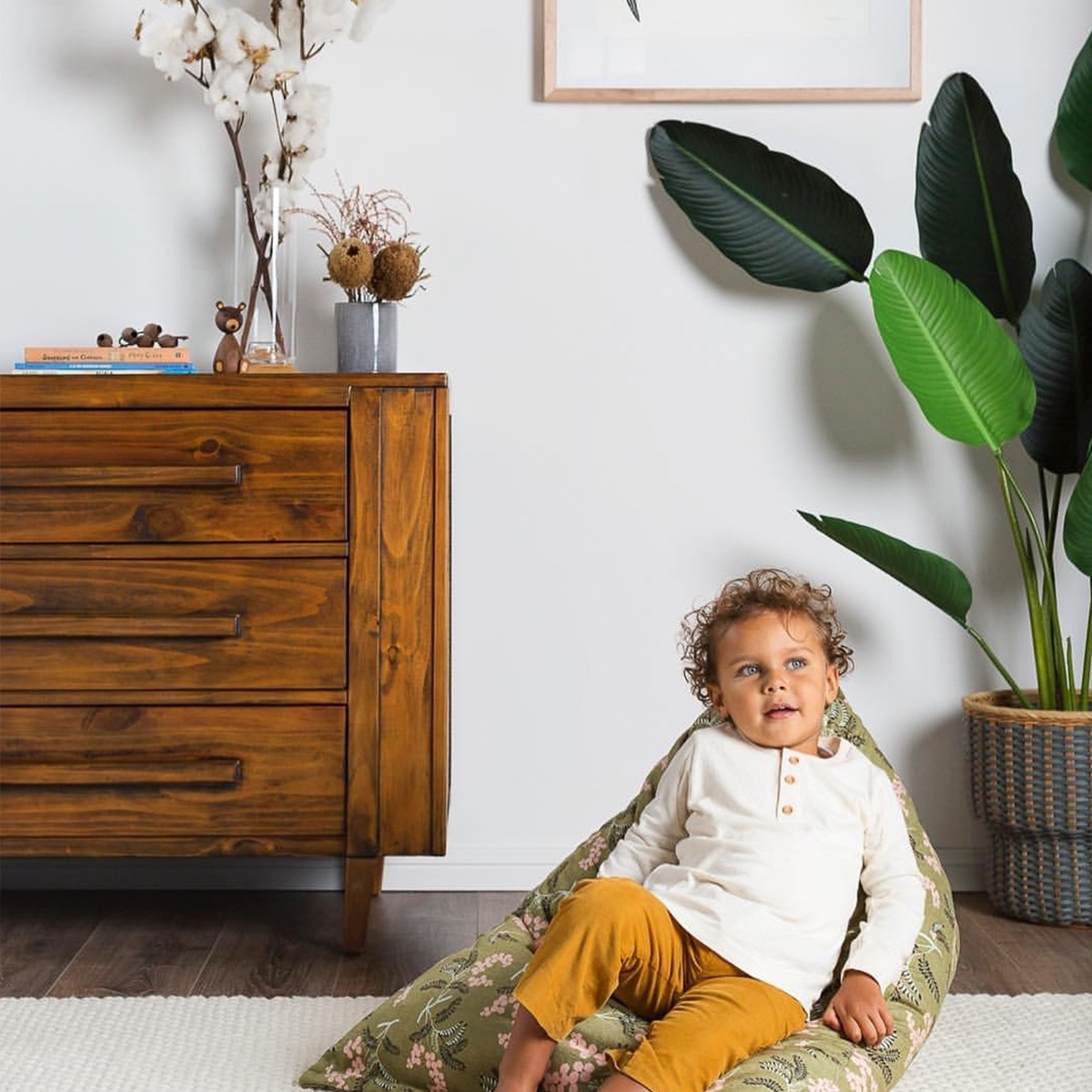 Maxwell Change Table Walnut $1,099.00
Check out our range of Baby Change Tables here.
Explore our full nursery and bedroom range online.