How to create a calming space in your bedroom.
Our bedrooms are a really secrete place in our homes, we rely on them to be a safe space we can revert to or a space to simply come and rest. More and more we are appreciating 'down time' in our lives and we really need to feel at ease and comfortable in a place we call home.
5 tips to create a calming space in your bedroom
- Create layers on your bed
Yes we need layers; if you are like me and not only use your bed as a place to sleep but also a spot you can come rest, have your down-time, read a book then layers are so helpful. Having throws at the end of your bed and decorative pillow help seperate this time from your night's sleep and allows you to be comfortable without messing the bed for the night ahead.
Shop a selection of 100% cotton throws from Saardé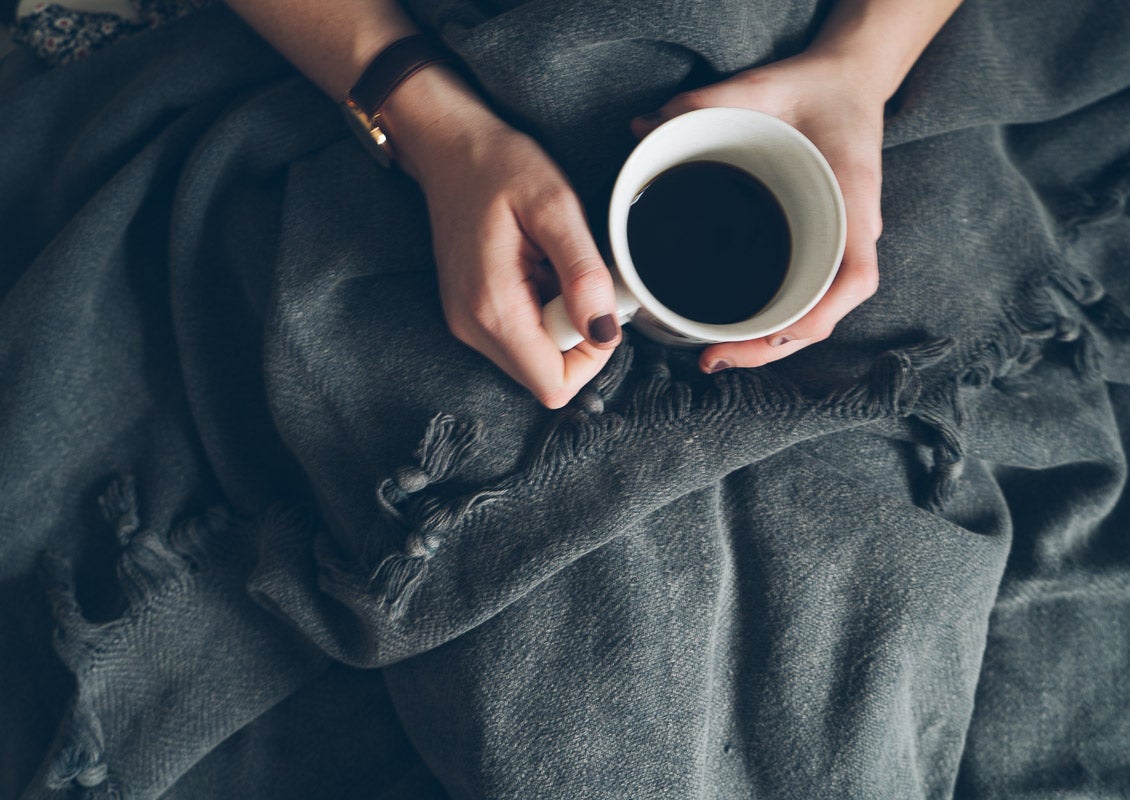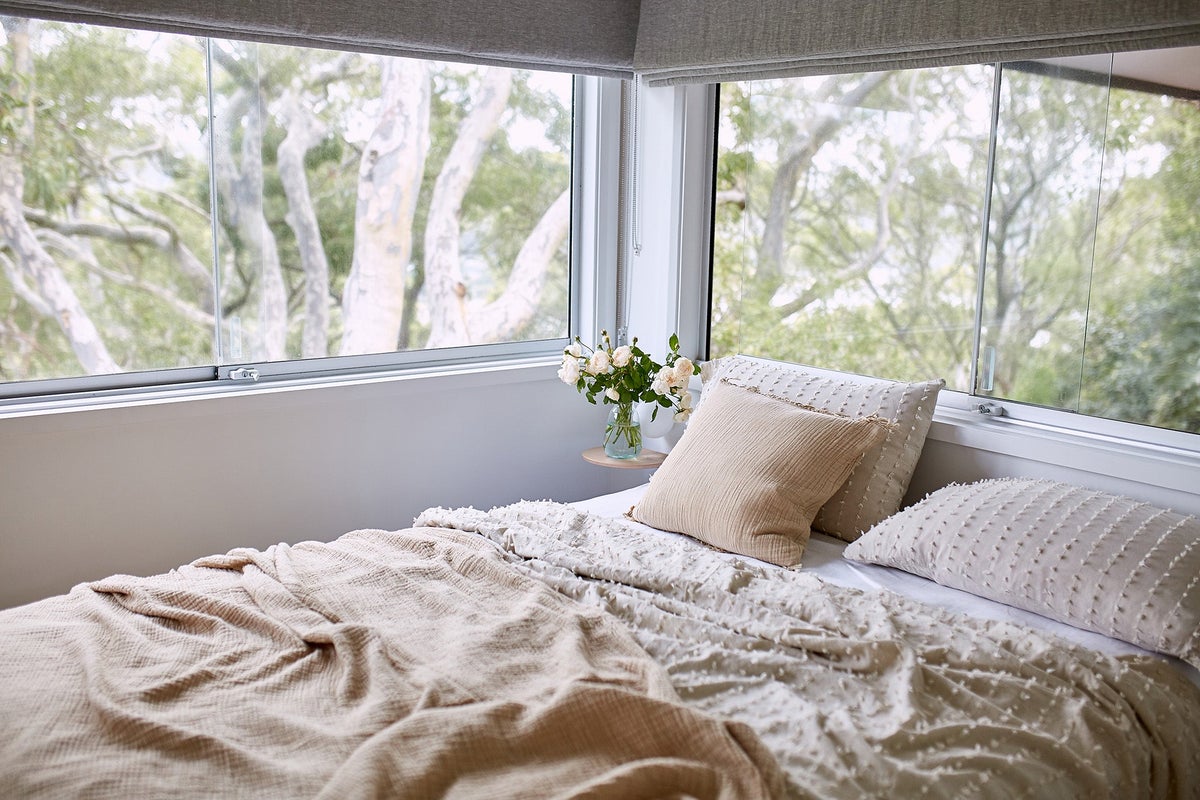 Adairs has a wide selection of colours in their 100% linen throws under $100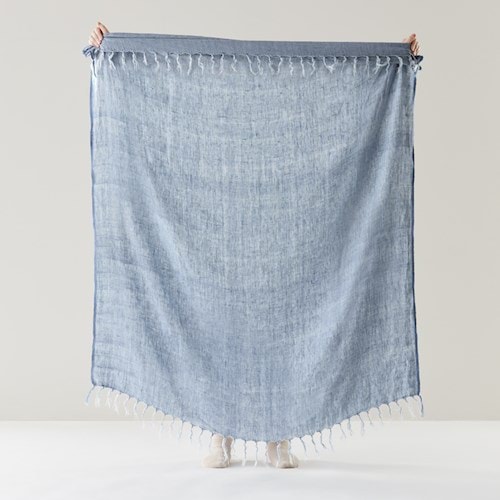 Explore Sage and Clare for their colourful, woollen throws that acts as an extra layer in the cooler months.
- Storage options
Having an organised space helps calm the mind, ensuring you have those practical storage options to de clutter your room is so helpful. A space to put dirty washing, clothes that have been worn once but not ready for the wash, books on the reading list. Explore our range of bedroom storage options here.
Side Tables - a trusty companion to have at arms reach: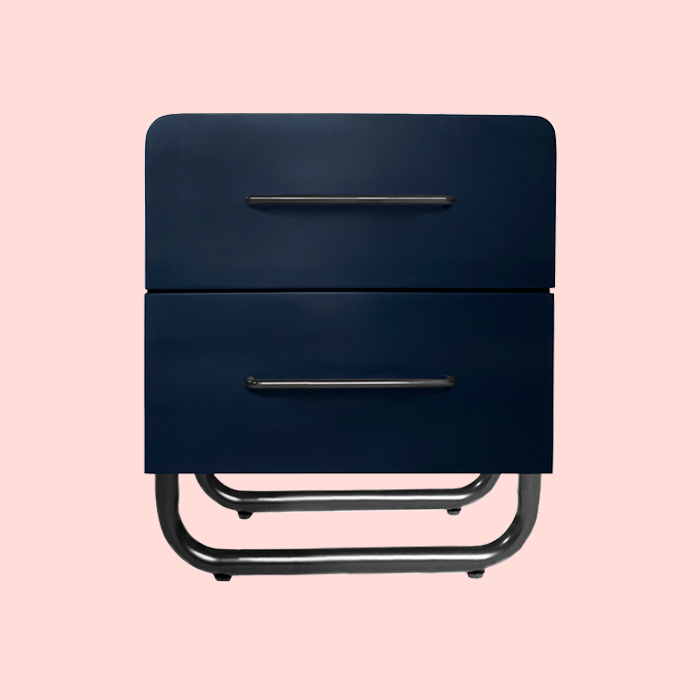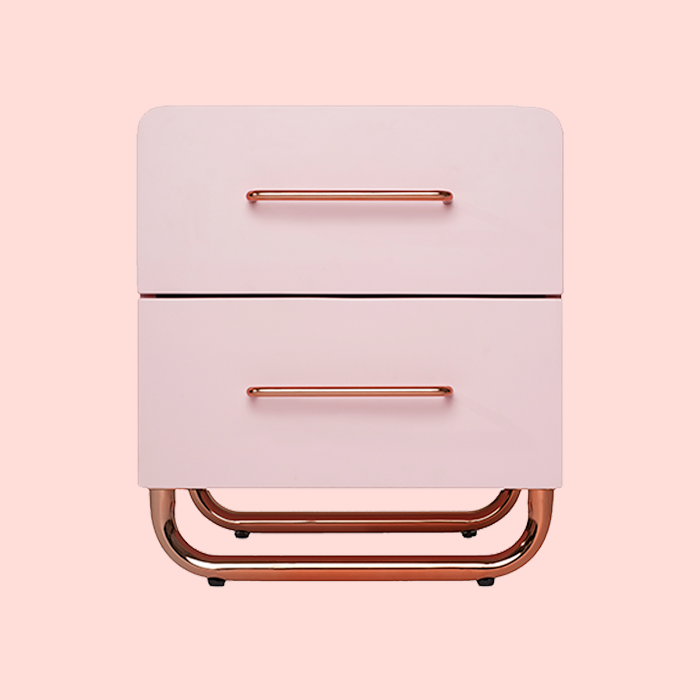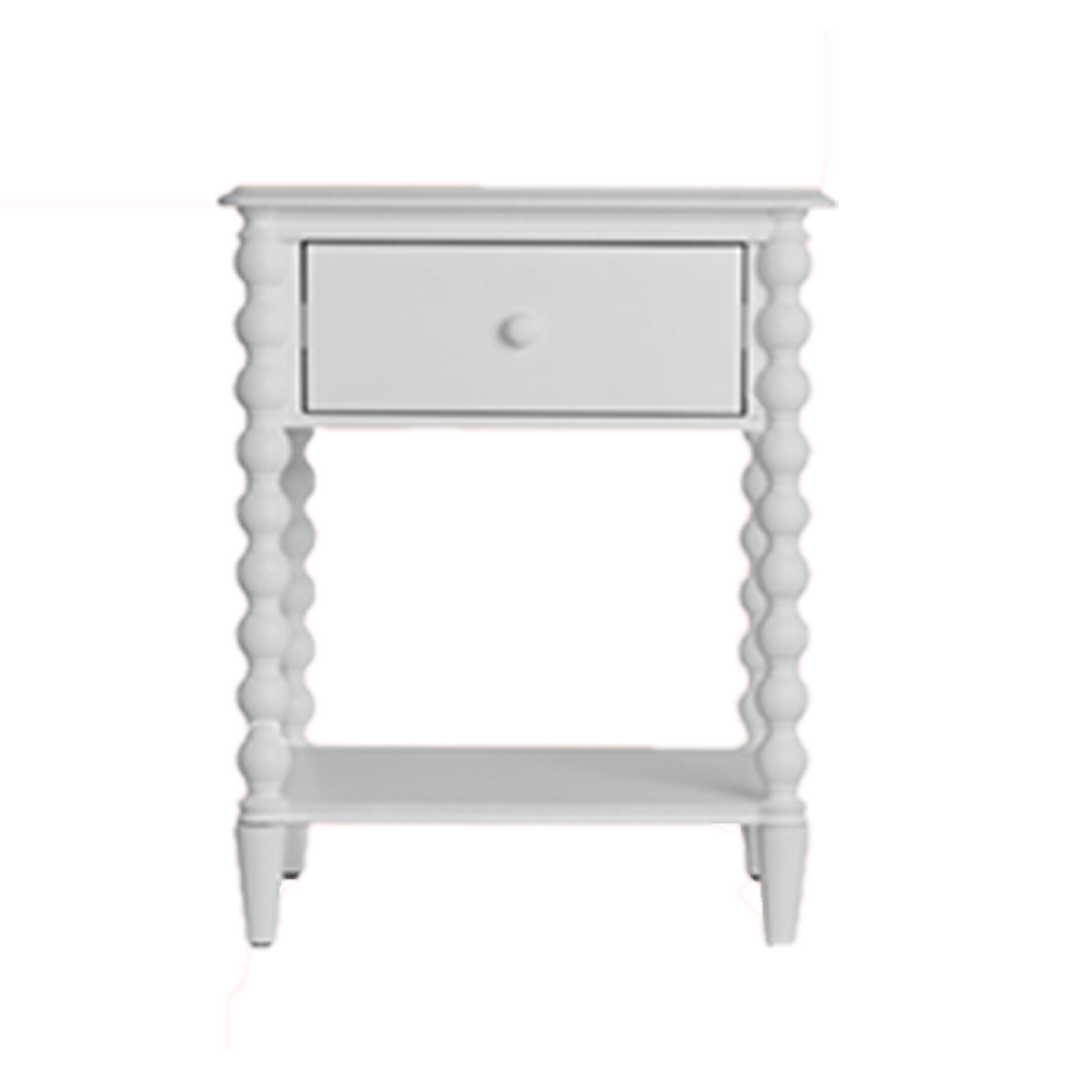 Dressers - providing extra storage space in addition to a wardrobe and a place to display lamps, photos or jewellery: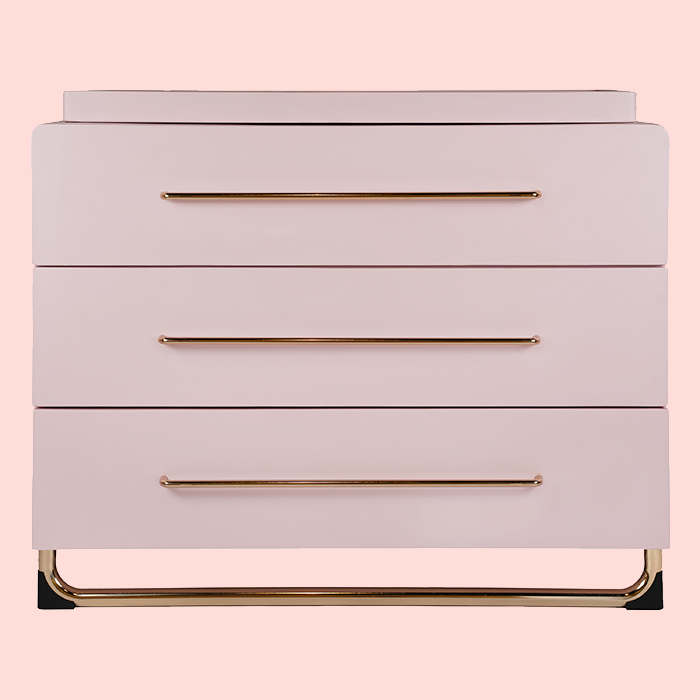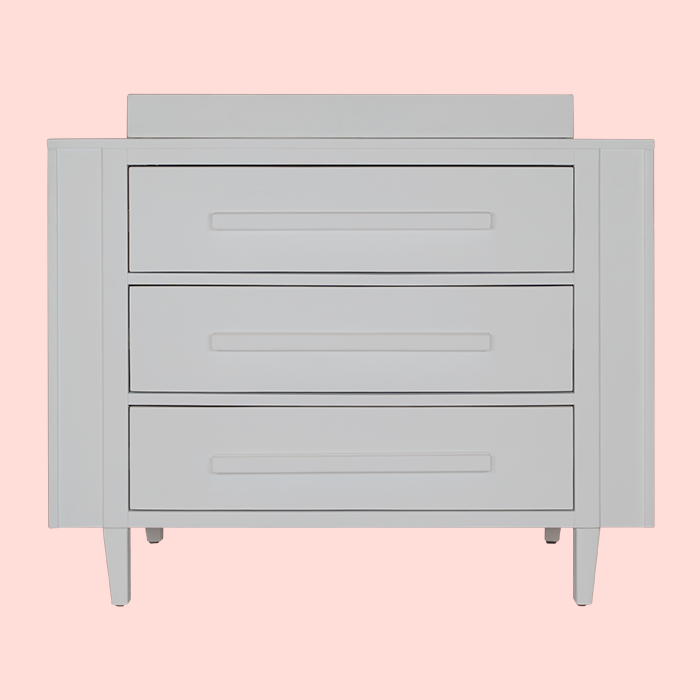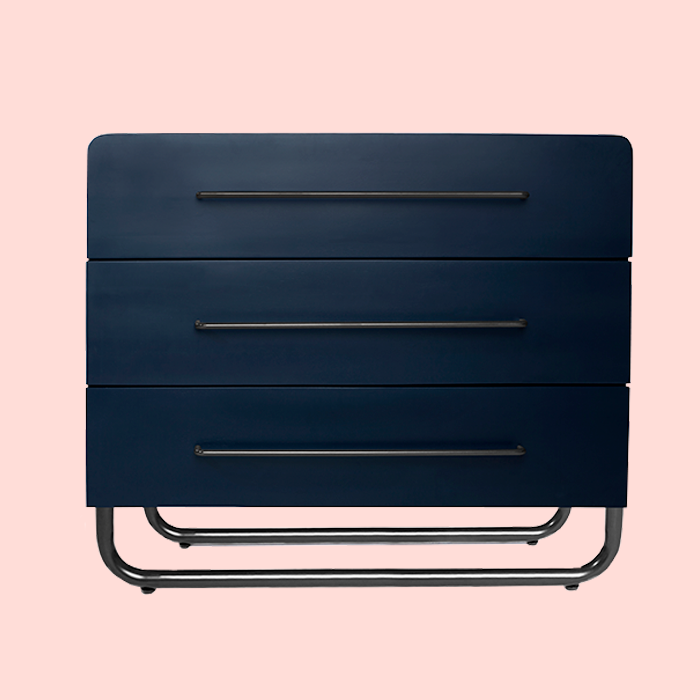 Ottomans - a stylish, versatile piece that doubles as seating and storage, hide away what you need from the rest of the household in a bedroom ottoman. Explore of customisable range of ottomans available in kids and adult size in leather, woven and velvet options: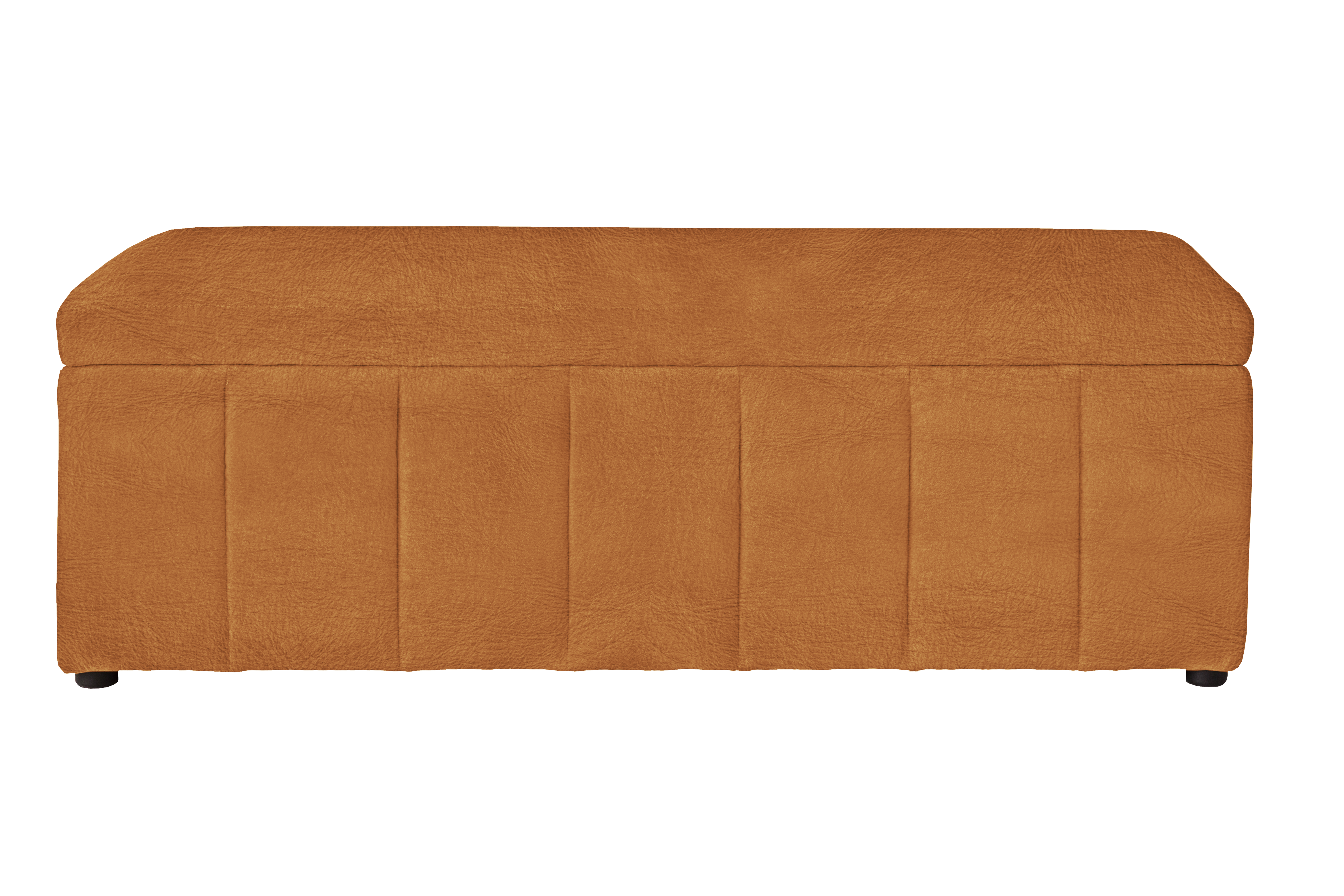 - Lighting
Lighting sets the mood in a bedroom and will be your key to switching your mind off for the day. It's important to be able to control the amount of light entering your space in order to start winding down at the end of the day.
Table Lamps - Temple and Webster have a range of different style table lamps.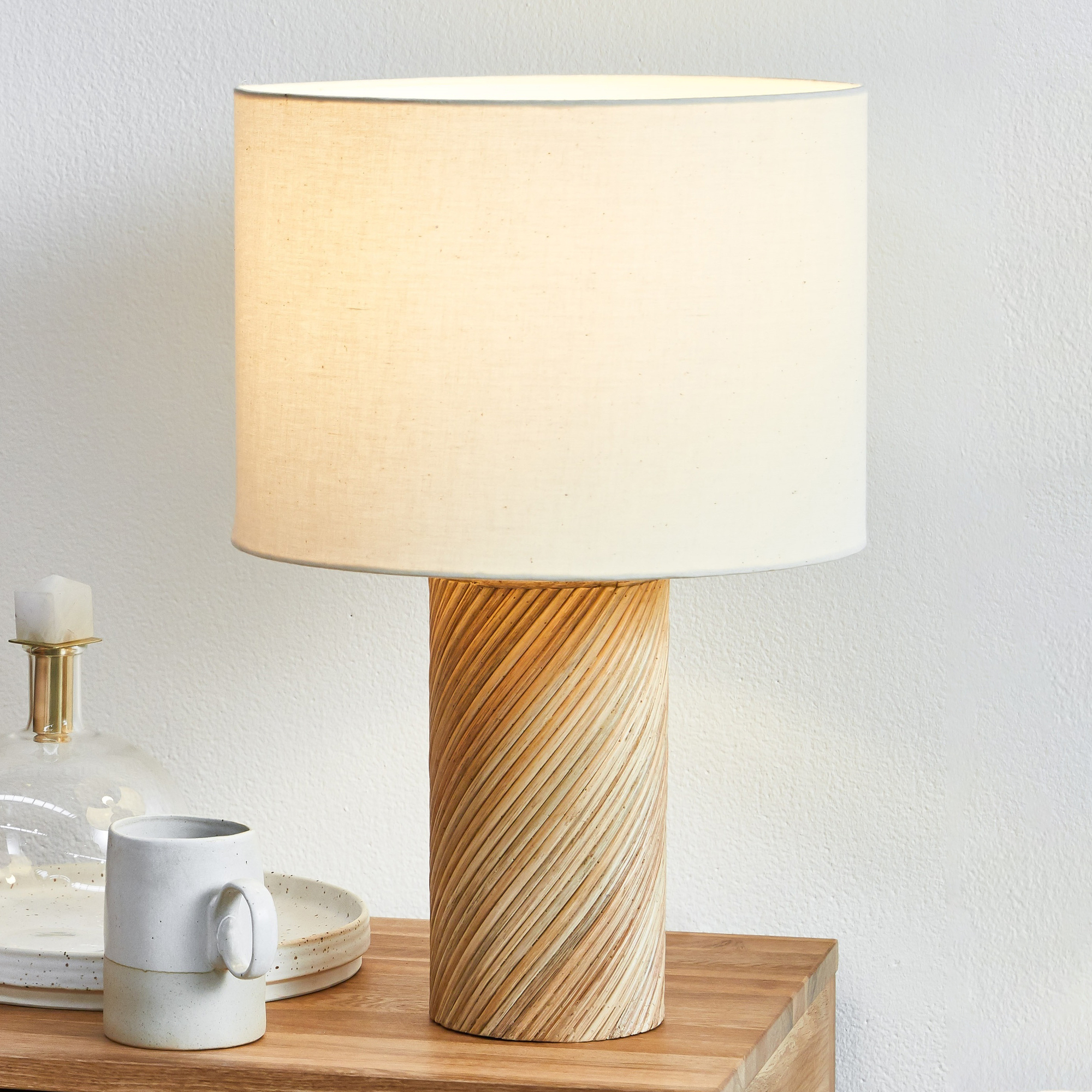 Shop Table Lamps at Temple and Webster.
Floor Lamps - create a reading nook or focal point in your room with a floor lamp, we love Life Interiors selection of floor lamps.
Shop Floor Lamps at Life Interiors.
Sleep Lamps - if going to sleep is something you find challenging, sleep lamps are designed to enhance your ability to calm down. This sleep lamp from Neptune Blanket offers 7 colour shades to please your mind and soothing sounds.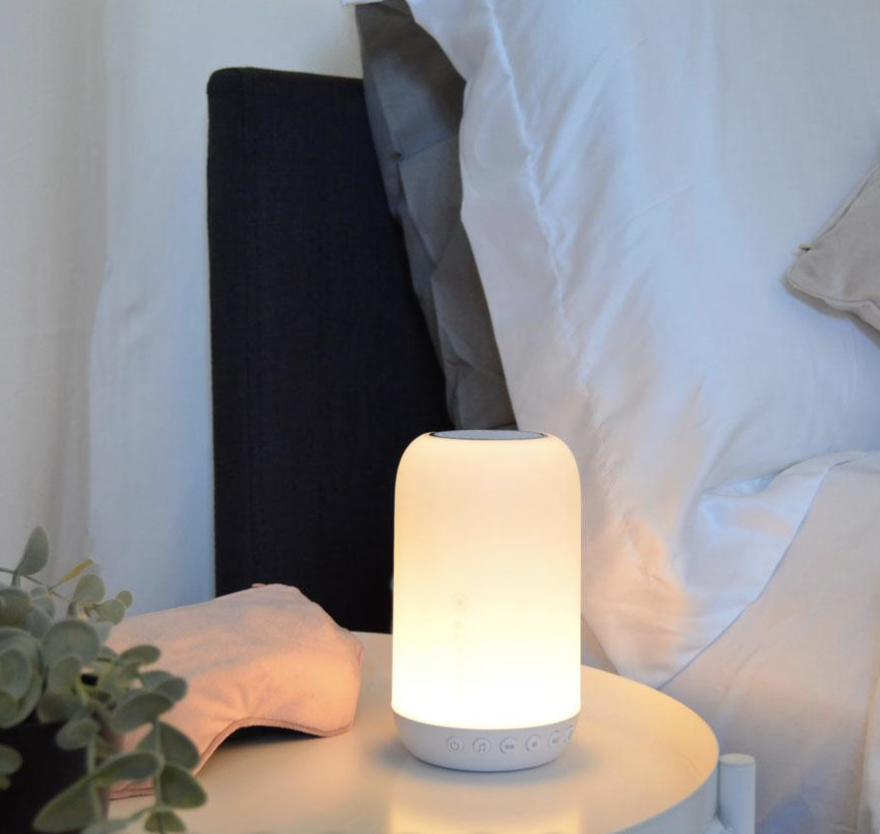 Shop Neptune Blanket Sleep Lamp.
Bring some greenery and life into your bedroom with an indoor plant. Proven to help reduce stress levels and increase creativity and productivity, a plant can also improve quality of air. It is important when choosing the right indoor plant for your bedroom that it it is safe for children and pets. Below are some of our favourite options with every budget in mind:
Peace Lily available from The Good Plant Co.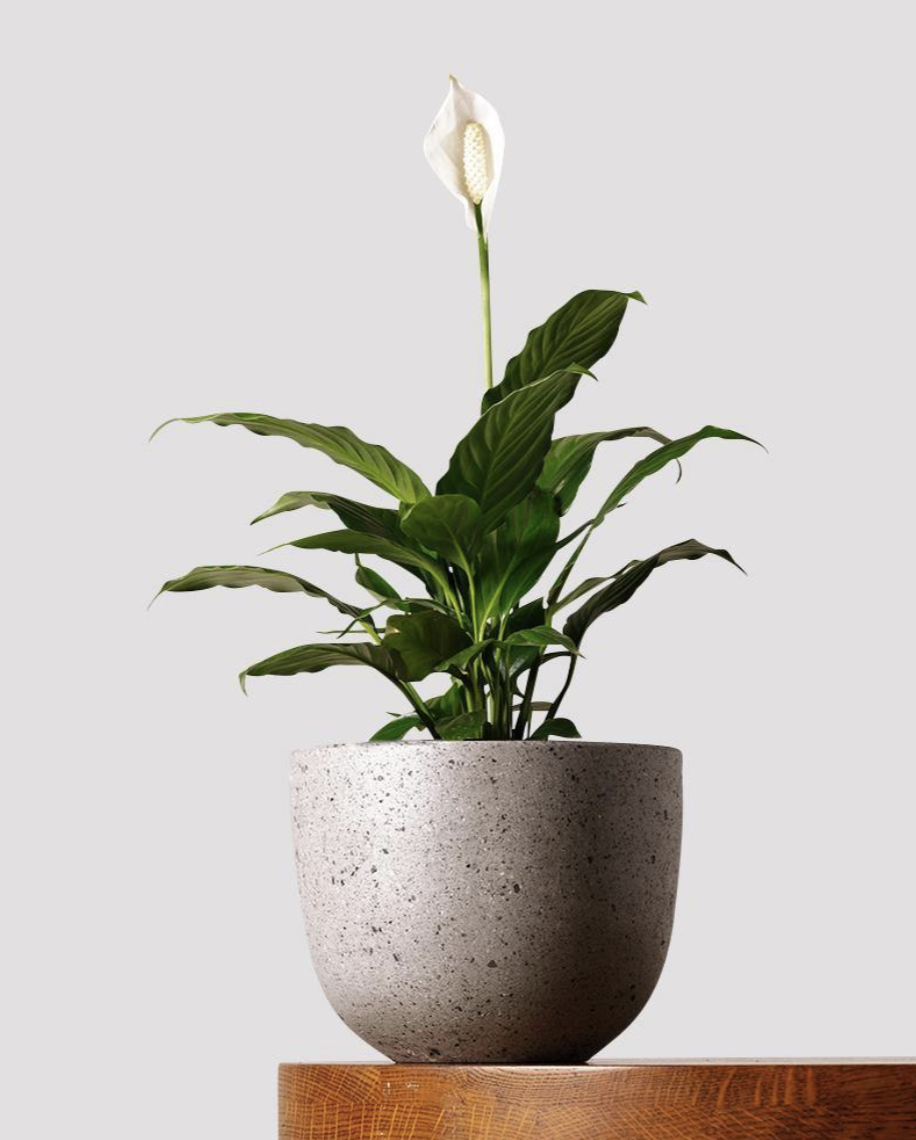 Snake plant available from the Indoor Plant Shed.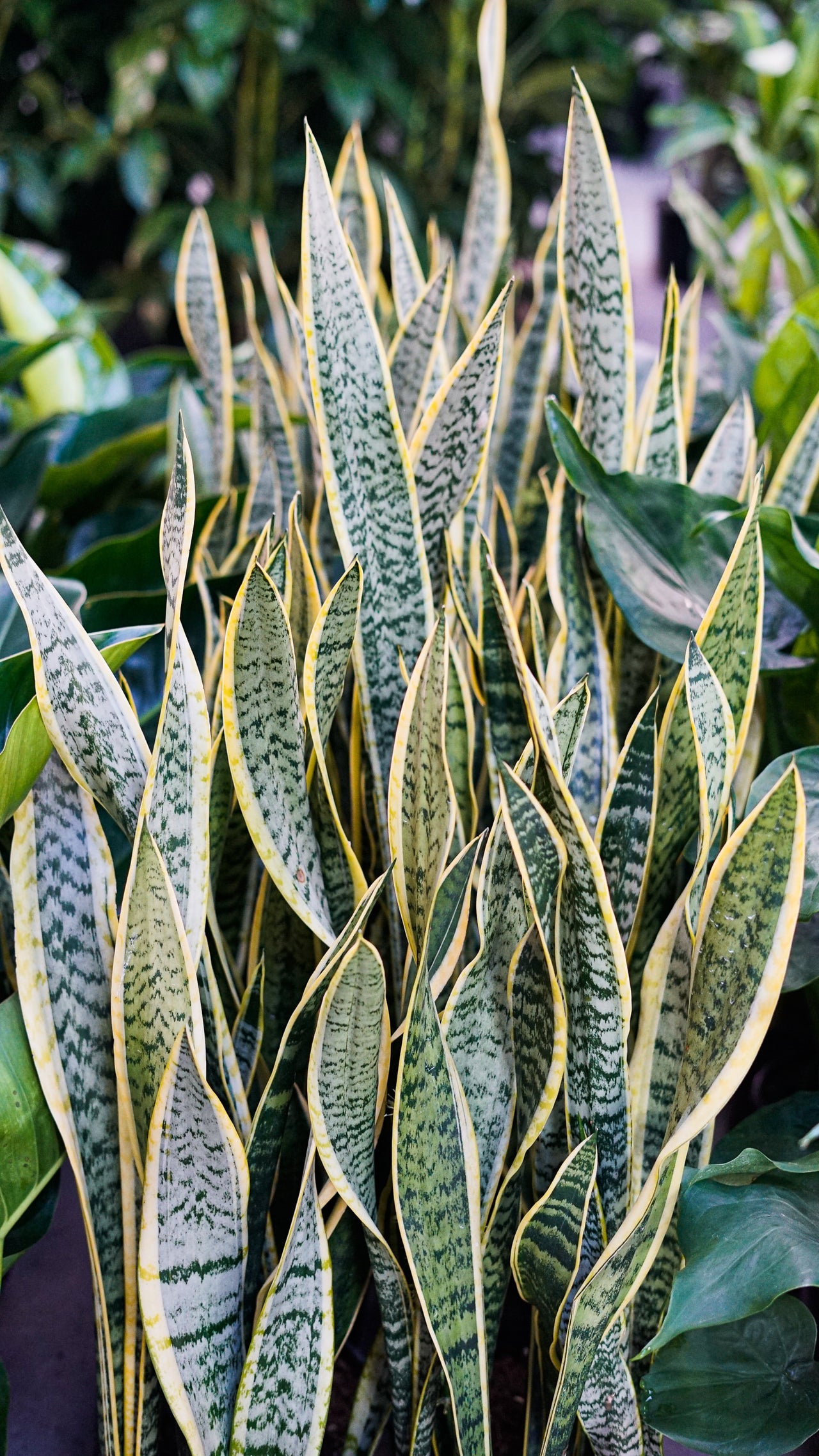 Fiddle Leaf Fig available from Bunnings.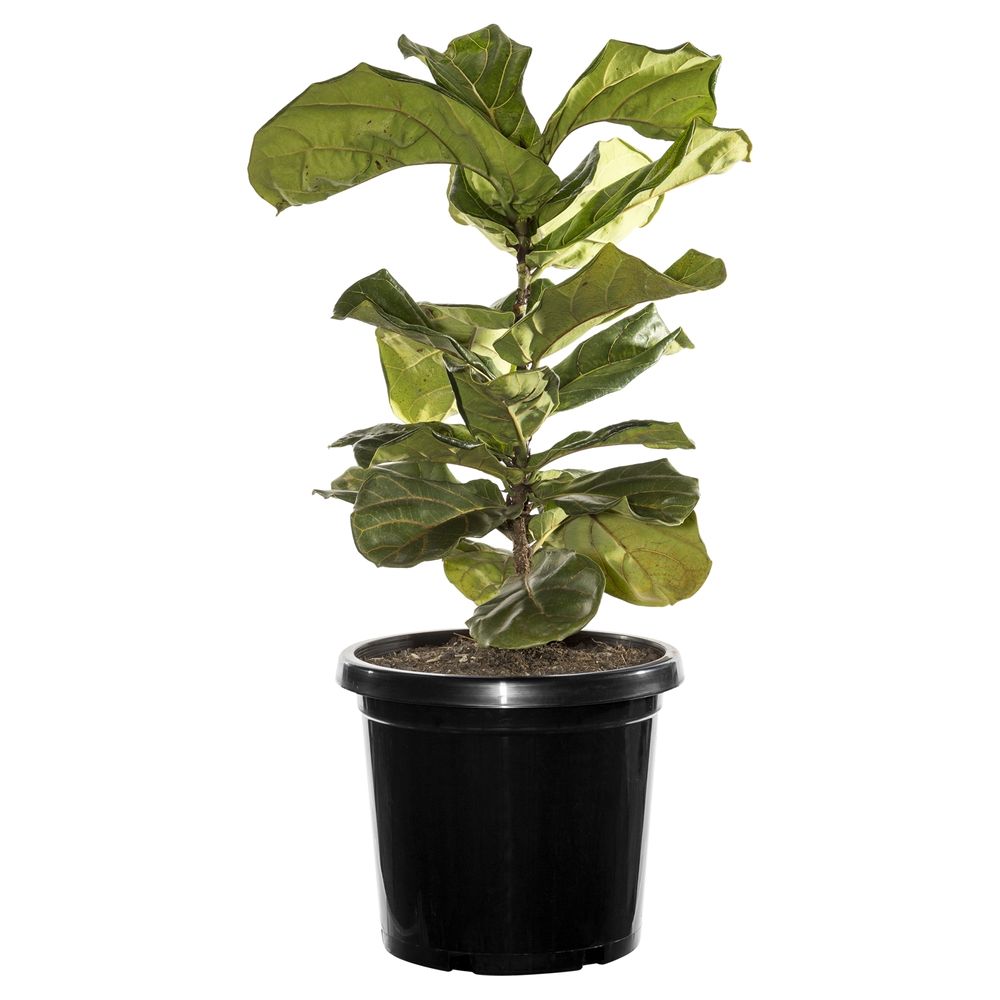 - Sound
If you are someone who has troubles getting to sleep we highly recommend some of these apps. Simply put them on as you start getting ready for bed and let your mind be distracting but the option of soothing noises and sounds.
Oura's content library includes over 50 audio sessions for meditation, sleep, focus, energy boosts and more.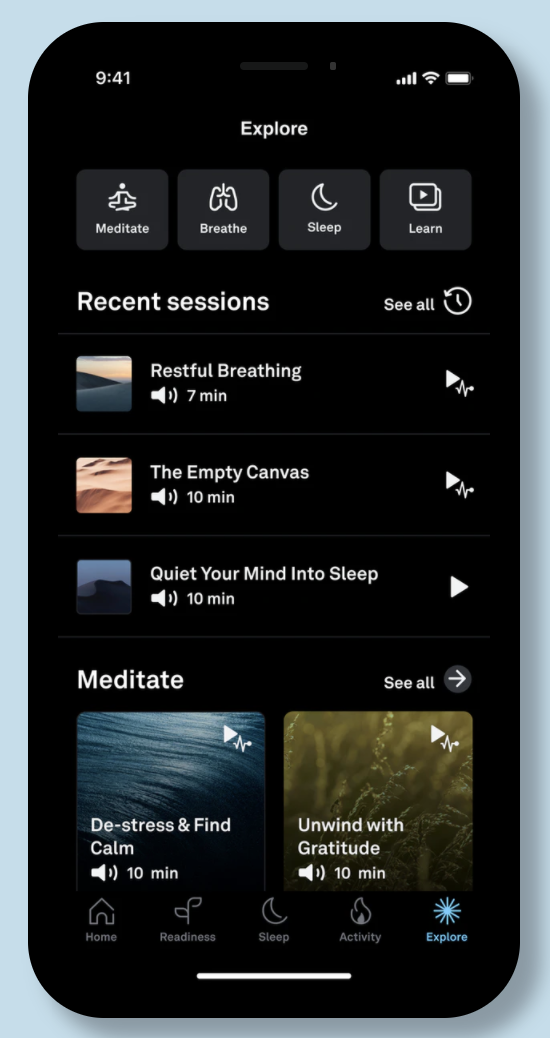 A popular favourite, Calm app is super easy to use, explore an extensive library of mediations made for sleep.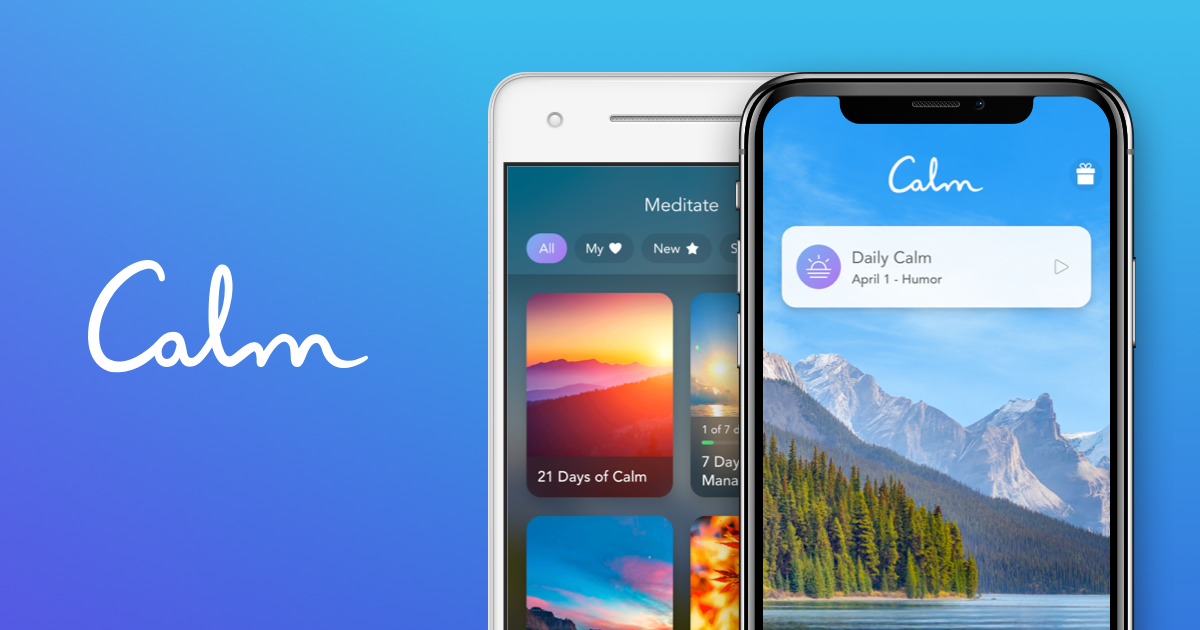 Explore the free selection of "sleepcasts", 45-55 minute long audio experiences designed to be an adult bed time story to calm your mind, taking you through experience that will relax you.