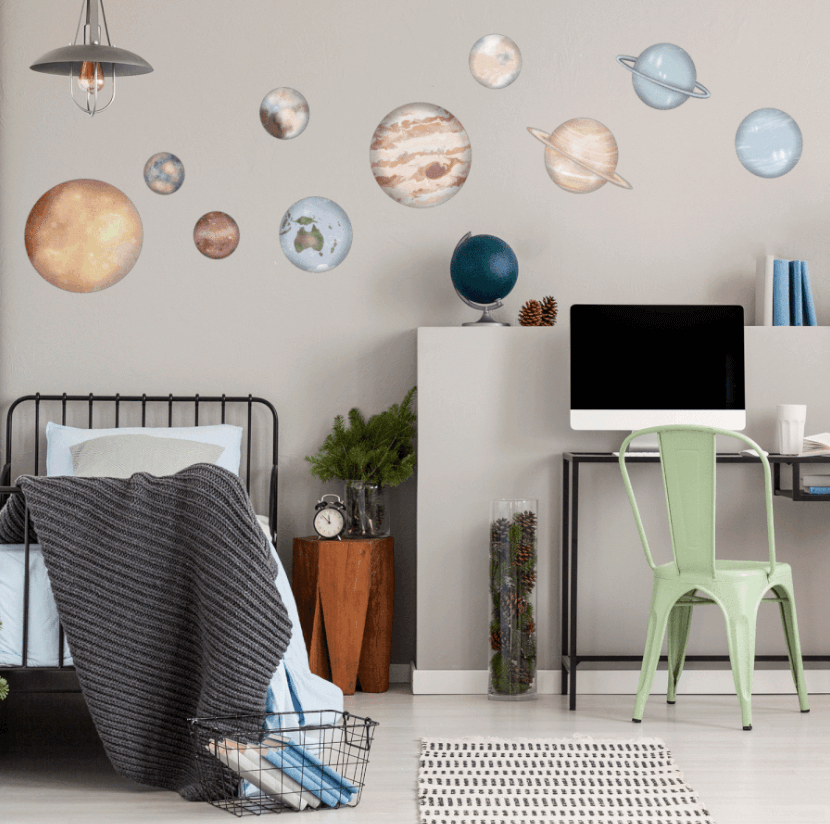 Five Top Tips for the Teen Bedroom Upgrade
When those teen years take hold, there's many changes that'll certainly ensue. Alongside the growth spurts, attitude adjustments and increasing appetites, one of these changes may be their beloved bedroom which by now, they've very likely outgrown.
The Jump from twelve to the big one three is the perfect opportunity to upgrade your child's bedroom. While it can be a trying time for parents (trust us, we've been there) there's a sense of pride that comes with your baby honing in our their individual tastes and styles. What comes with this is their ability to contribute to creating their new space to perfectly reflect their needs and most importantly, their personality.
So working alongside your growing teen, how do you transform their childhood bedroom, into a sanctuary they will proud to call their own? Here's five of our top tips.
1. Find out how they would like to use their bedroom
Yes, it's main purpose is for sleep (and a lot of it!) but talk through how else they will utilise the space. Our biggest note here is to take into account their habits over the years. The idea of using a bedroom as a hangout zone and a study space is great, but beware, the excitement can wear off. If deep down you know your child embraces the open and inclusive vibes of the lounge room and would eventually migrate back here, leaving those novel additions in their bedroom to just collect dust, we suggest keeping their sleeping space as just that, a simple, yet relaxing room for them to retreat to every night.
Of course, no one knows your child like you, so if you feel the increased homework load that comes with blowing out 13 candles warrants a desk and chair in their bedroom, we are so here for it. If space permits, a small workspace is a fantastic way to give your growing teen some independence, and truly make them feel like they are on their way to adulthood. Check out our range of desks here.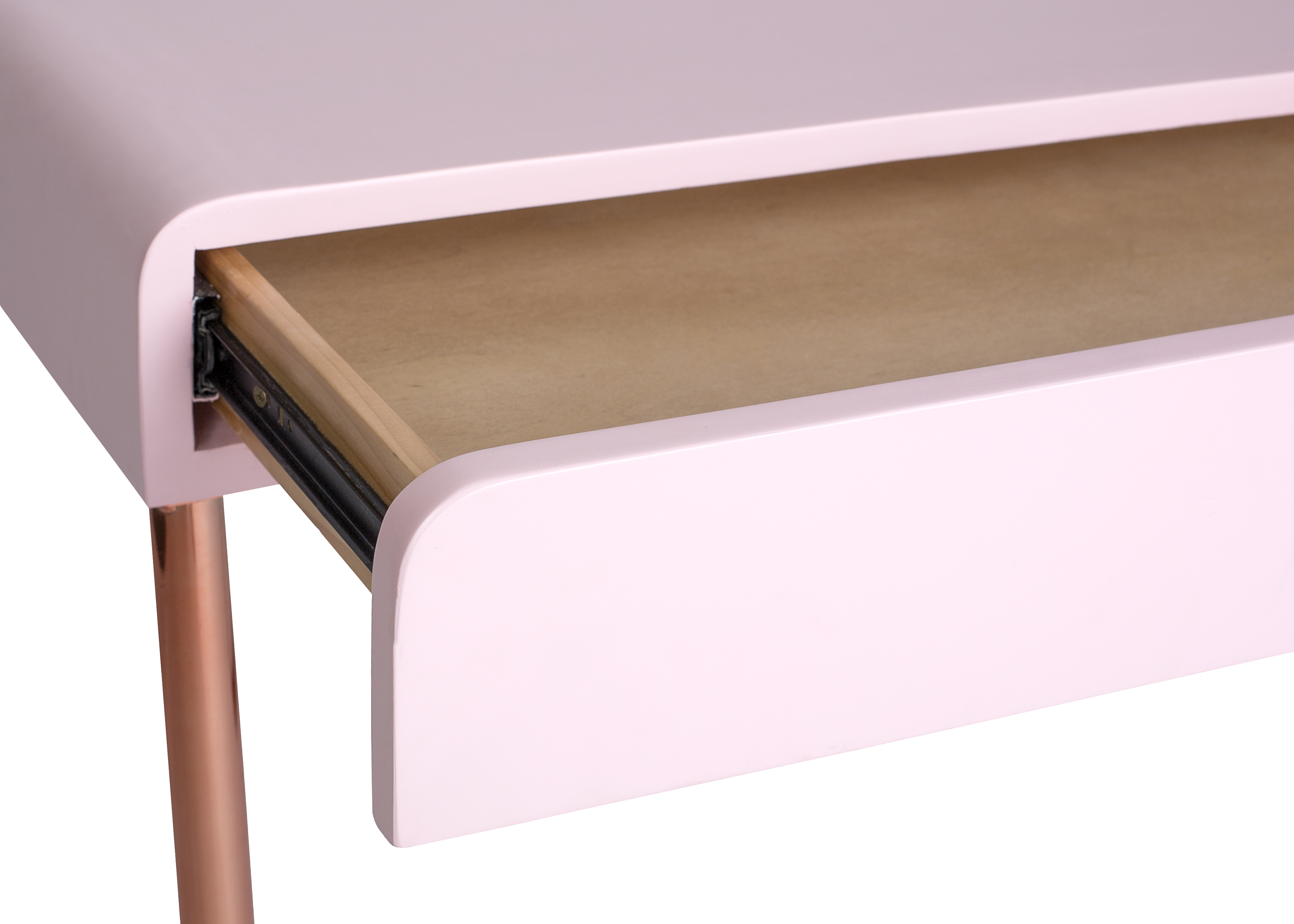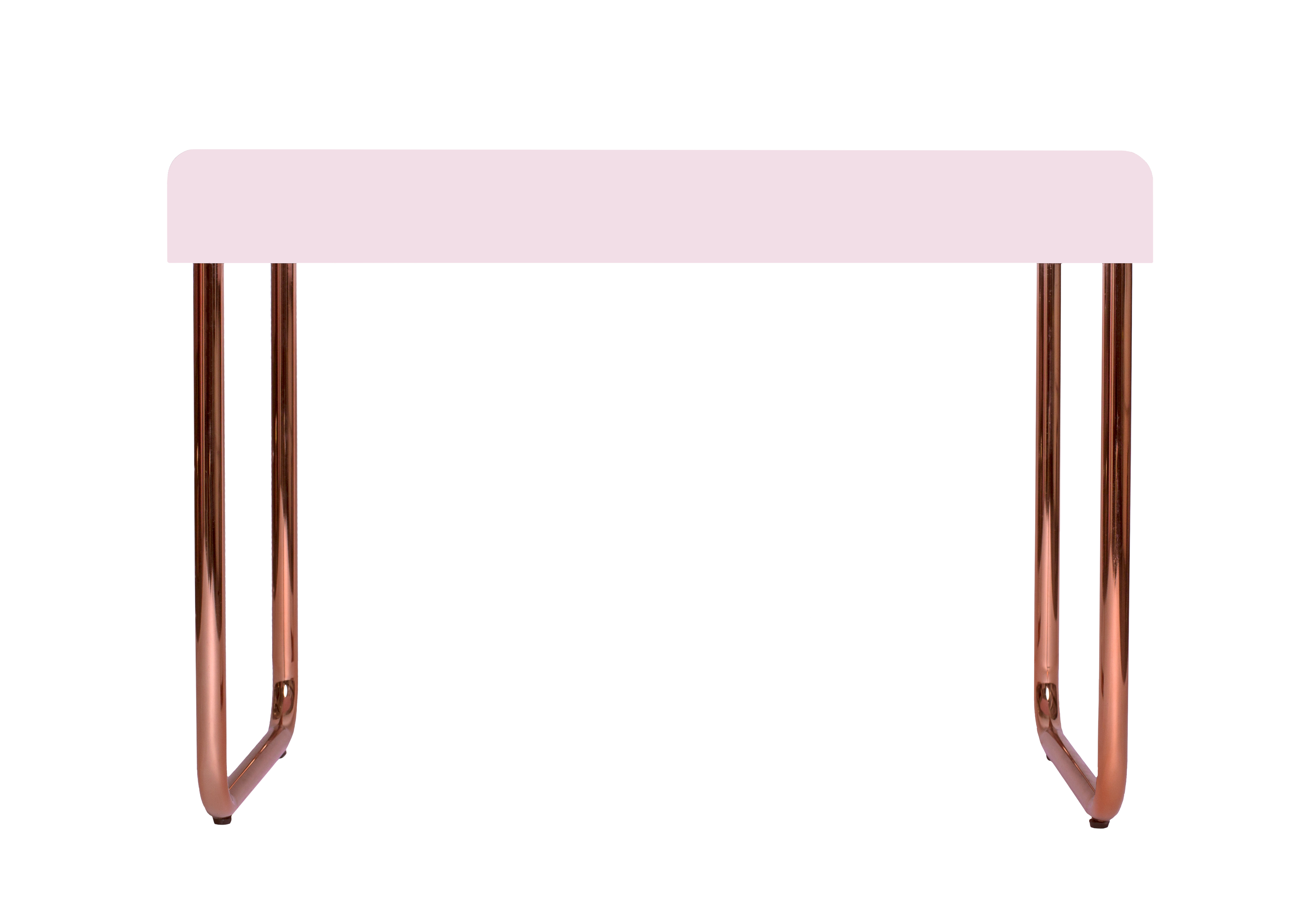 2. Upgrade the bed size
If you've managed to hold out until now, turning teen is the perfect excuse to replace your growing babe's bed. Providing they haven't already, those inevitable growth spurts mean upgrading is in fact, more of a necessity than a just a friendly tip – because no teen needs their toes hanging over the end of their childhood single.
We are big advocates for bigger is best and this is just for the simple reason that it saves another upgrade later down the track. Saving money and effort – yes please!
If you've got the space, opt for a Queen size bed. If space is tight, go for a Double. Either way, it's the perfect time to upgrade your teens sleeping space with a new slab to slumber their growing body.
Looking for some inspo? Check out our range of Doubles and Queens here. With plenty of features that will ensure it lasts forever and a range of styles to suit all tastes, there's one for every teen out there.
1.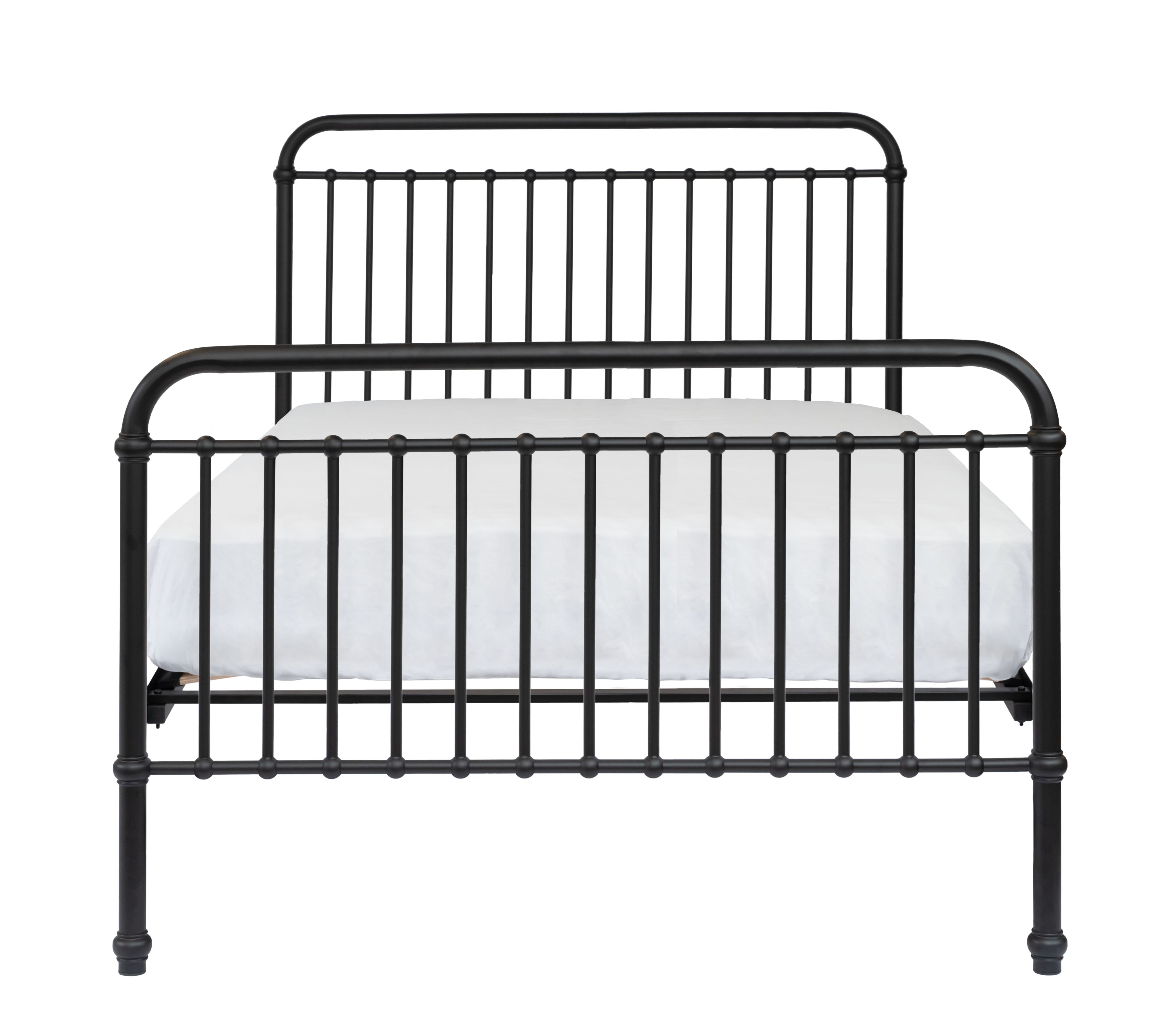 2.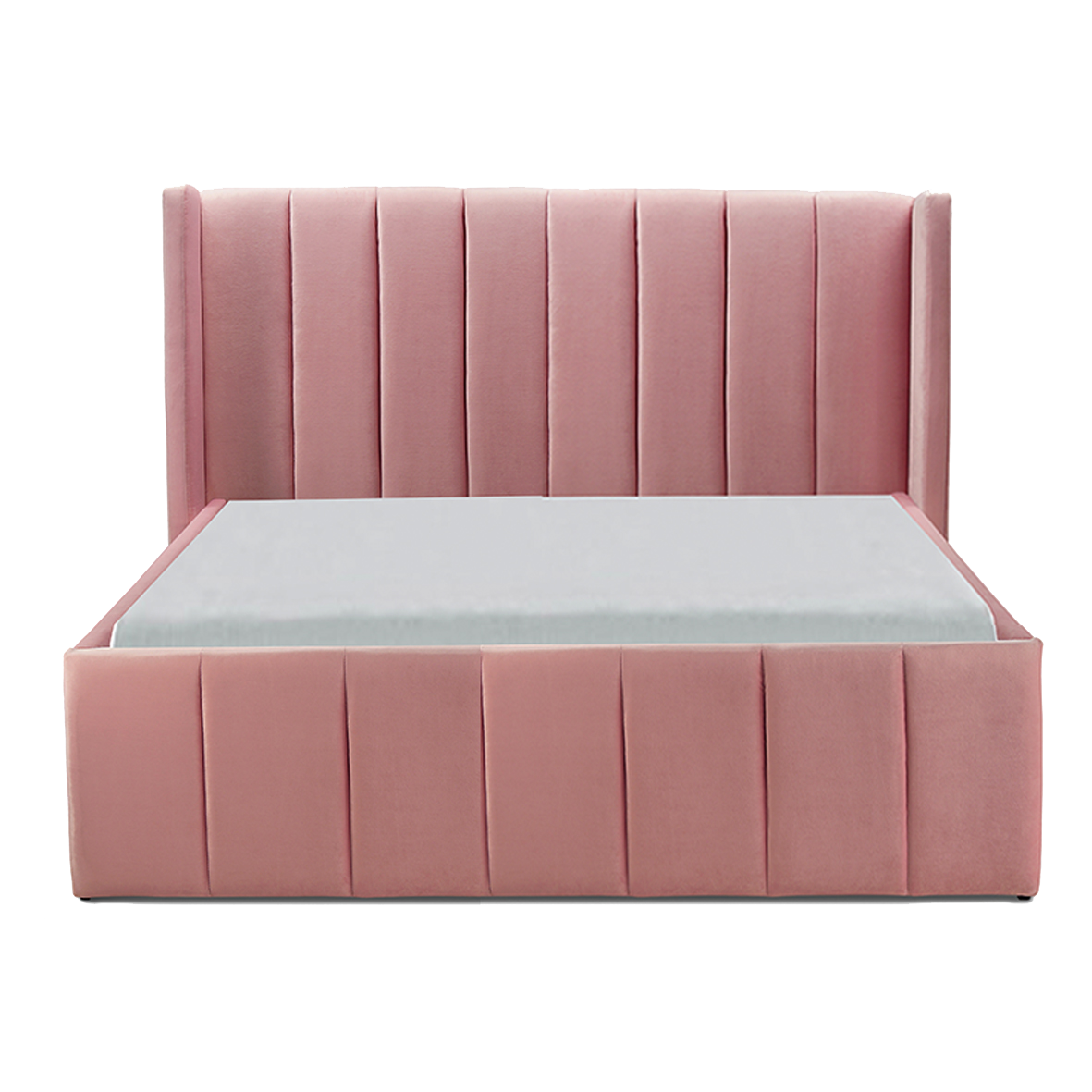 3.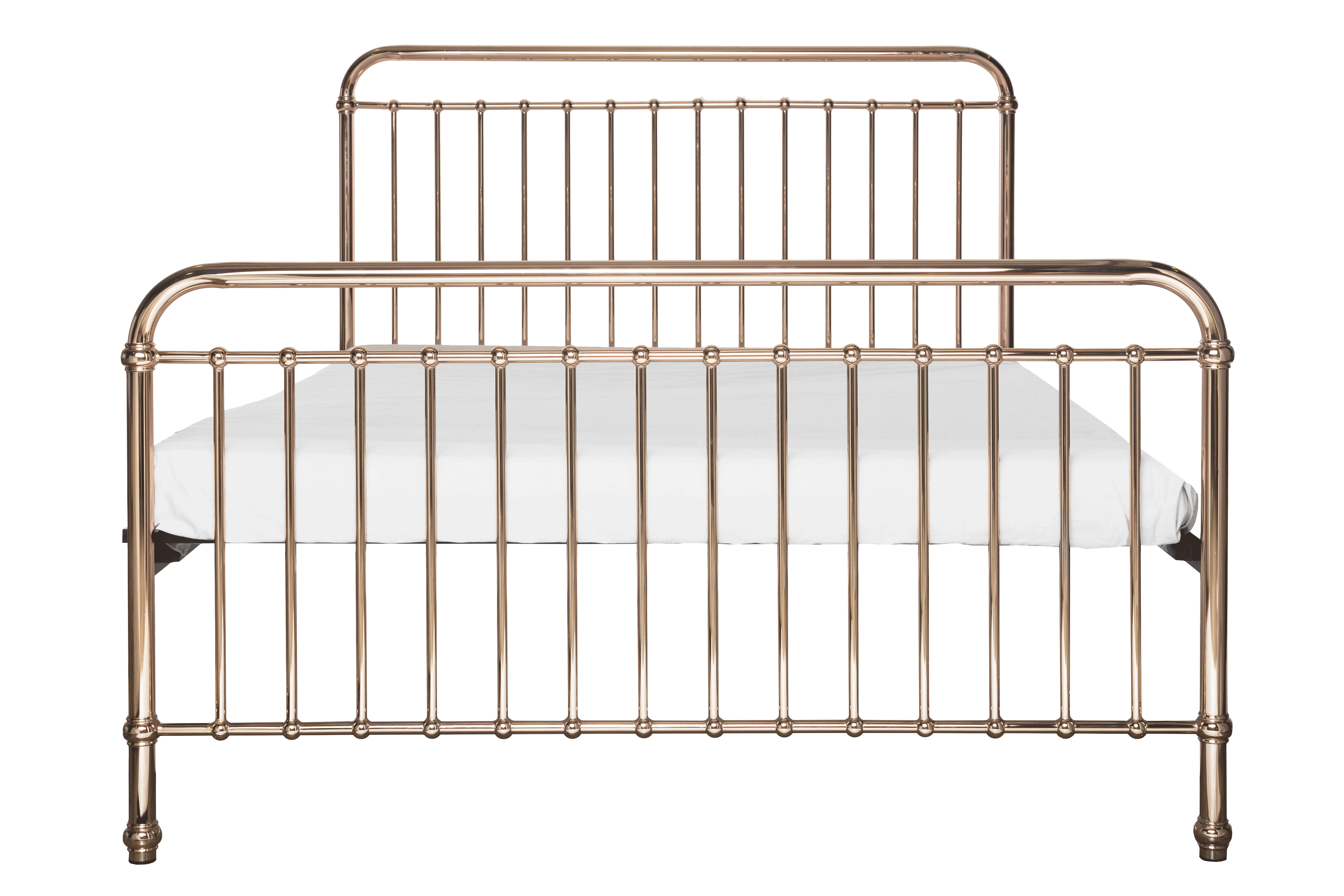 4.
1. Ralph Double, $899.00 2. Sybilla Queen $1,299.00
3. Eden Double $999.00 4.Louis Queen $1,089.00
3. Make the space functional
This one is quite simple but should definitely not be overlooked. If your teen has been using the same bedroom their whole life, it's likely gone through some transitions in the past. Here's your chance to really step back though and consider where things are in the room. Are you optimising the space? Just because things have worked fine up until now, doesn't necessarily mean a new layout won't work better. Grab out the measuring tape, paper and a pencil and start getting creative. Sometimes a simple rearrange is as good as a whole room makeover!
4. Colours and decor
Here's where the fun comes in – and your teens chance to make their new bedroom truly feel like their own. Incorporating colours and styles that speak to your child's personality is the perfect way to get them involved and create a sanctuary they'll feel proud to show off.
Tread with caution though, it's easy to get carried away during the decorating process so here's a little something to keep in mind. While your teen is in the initial phase of creating their character, their tastes will continue to change. This means it's important to keep their new bedroom colours and décor open to change as well. Paint is an easy and relatively cheap way to incorporate your teens personality into their space and is only as permanent as you want it to be. Our favourite (and conveniently temporary) option for adding some colour to those walls is removable wallpaper and here's a few fabulous Aussie brands we love: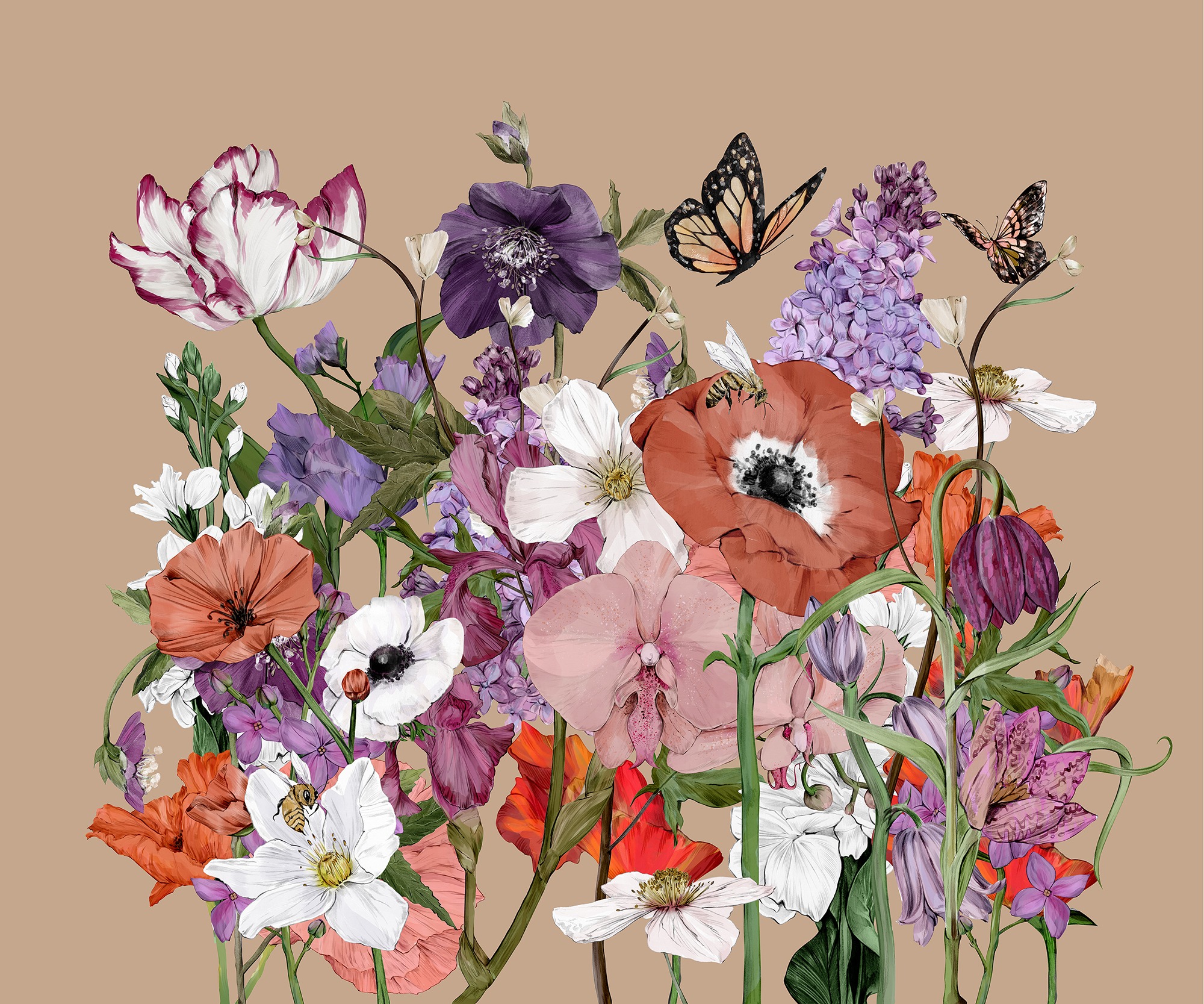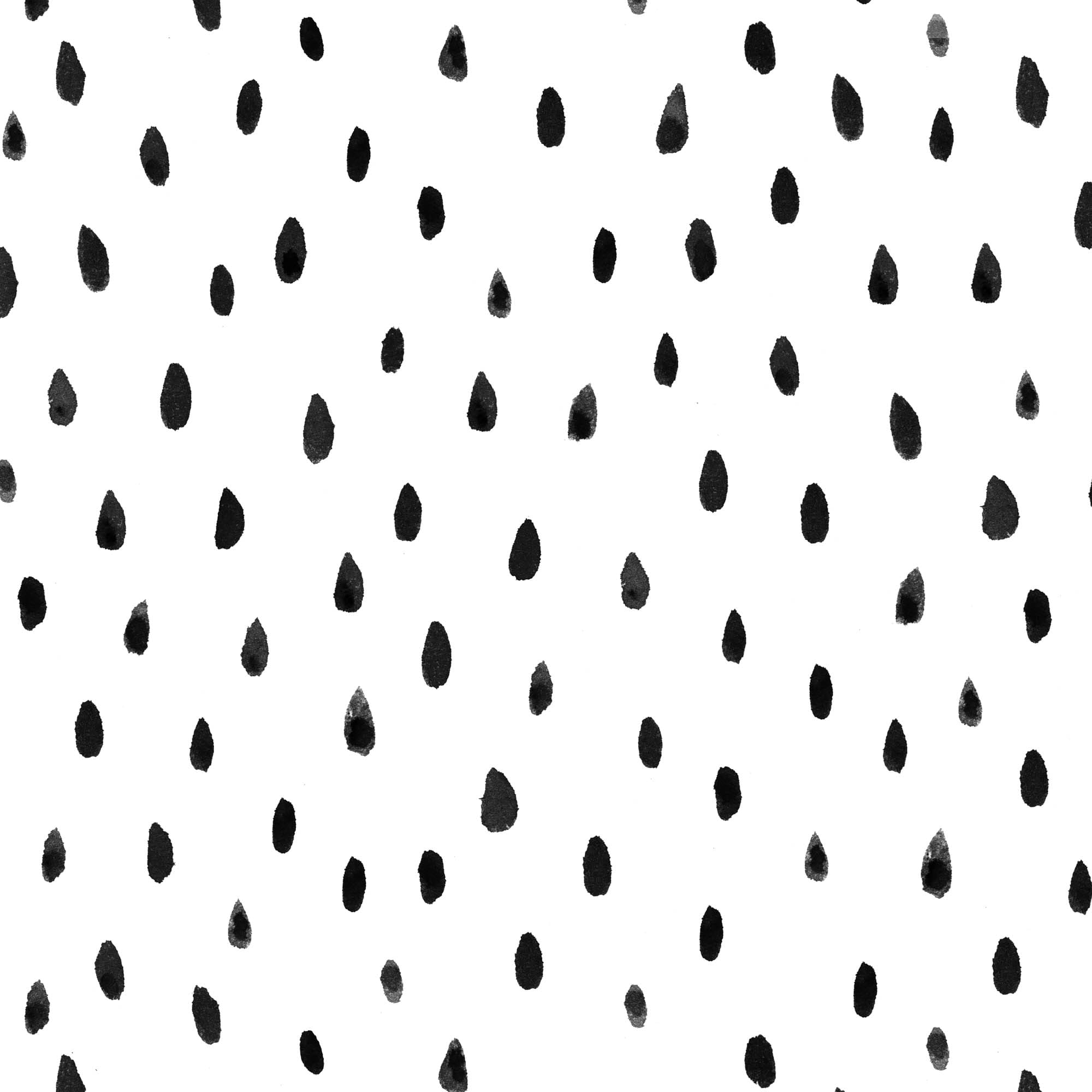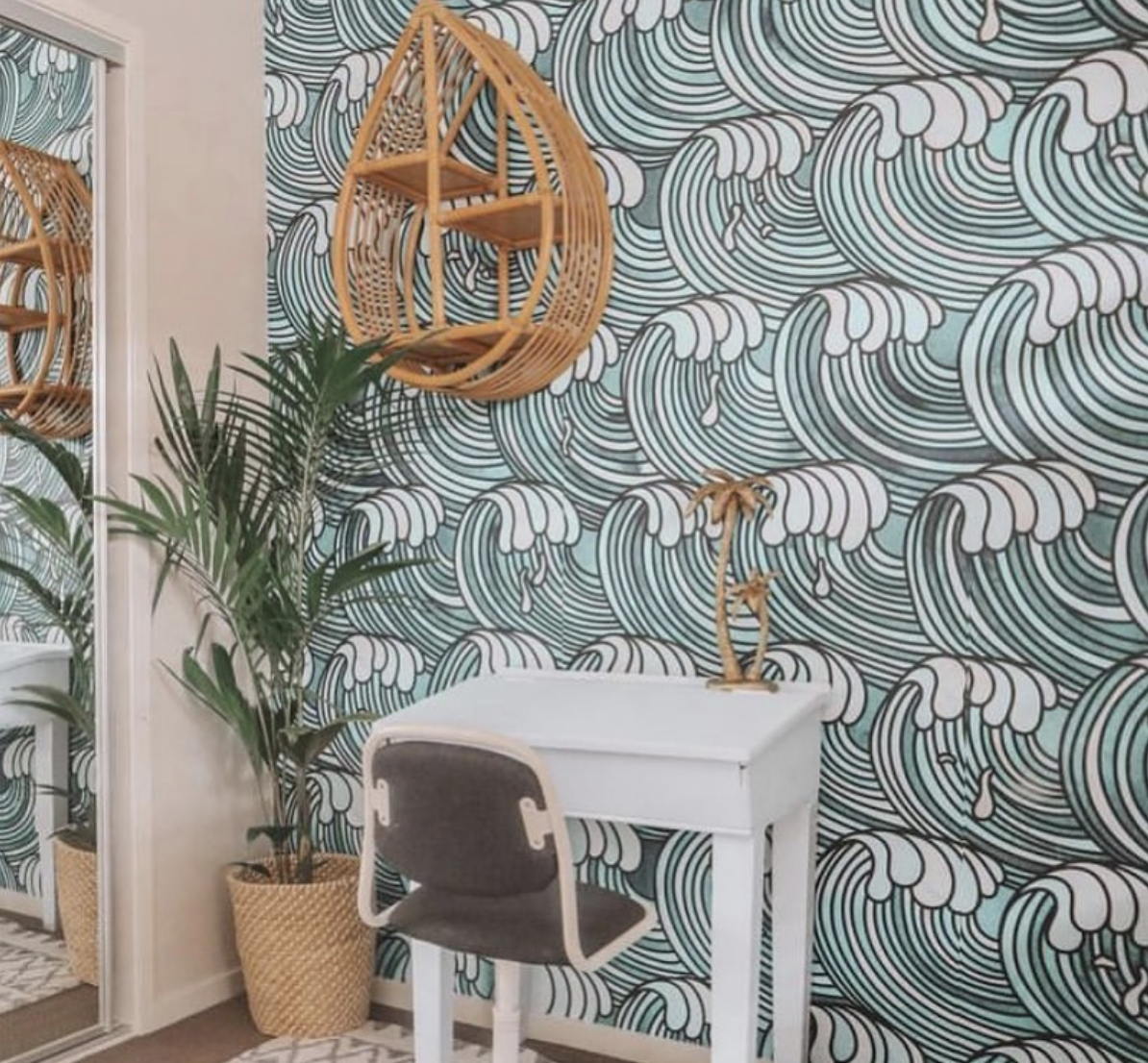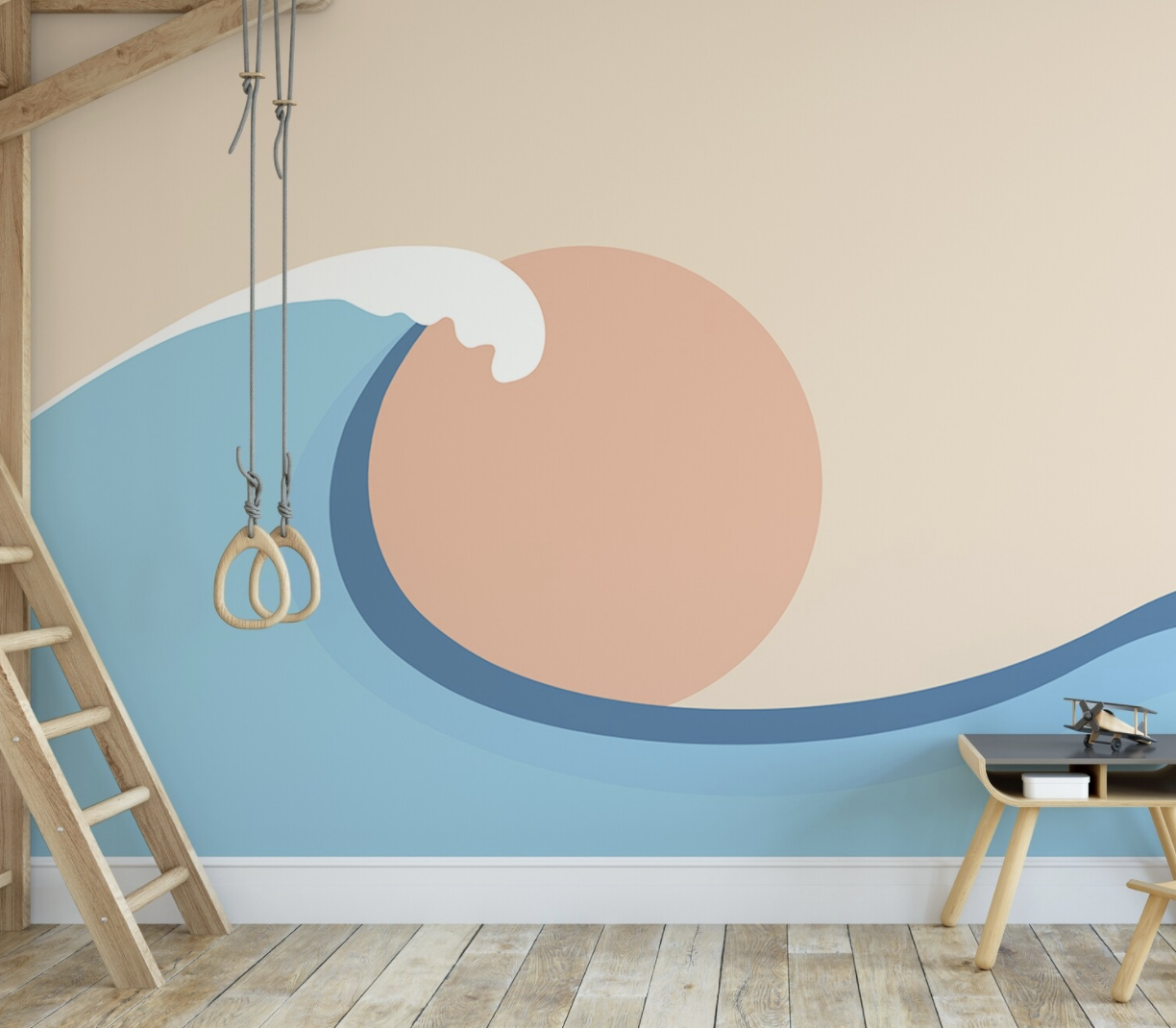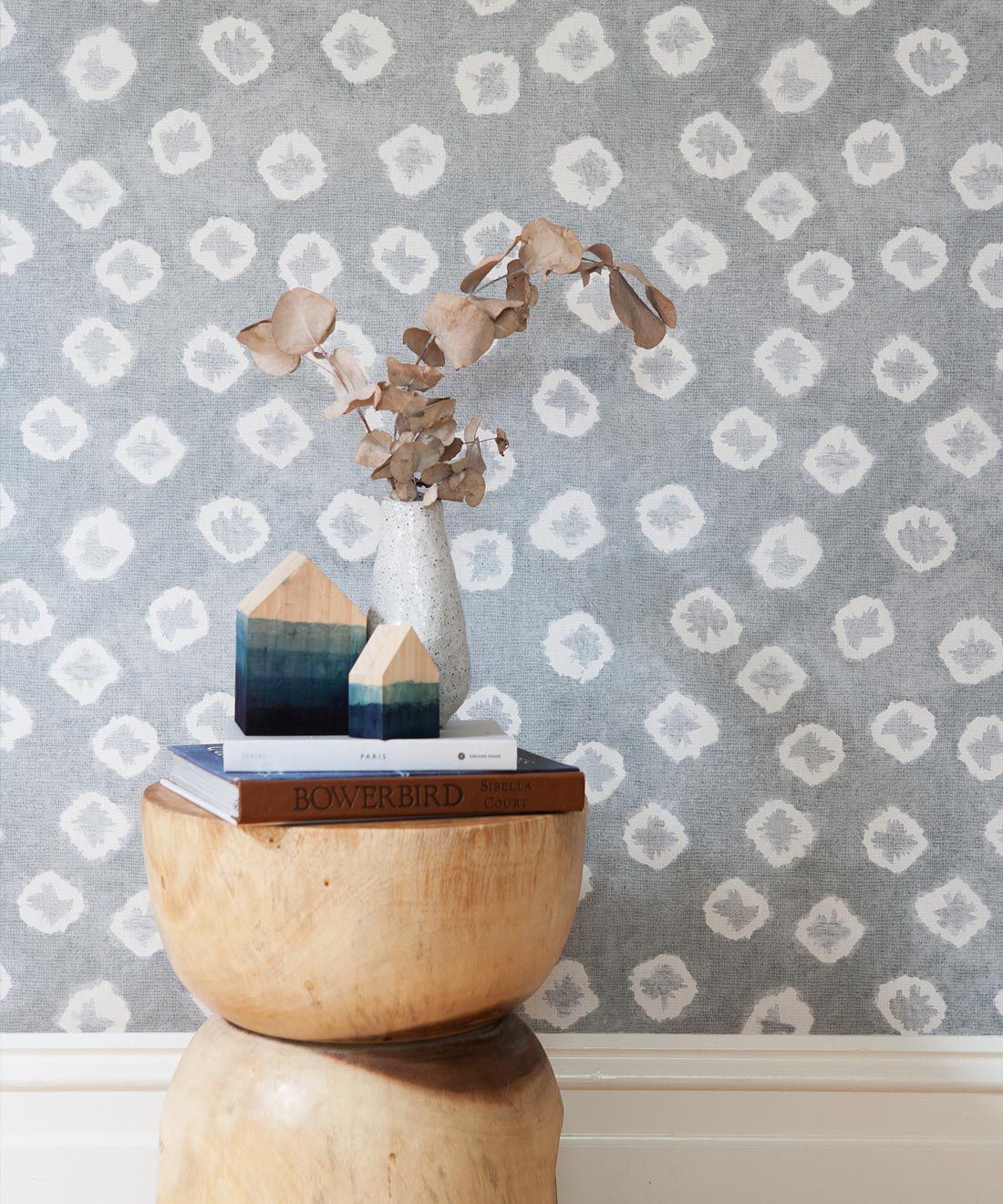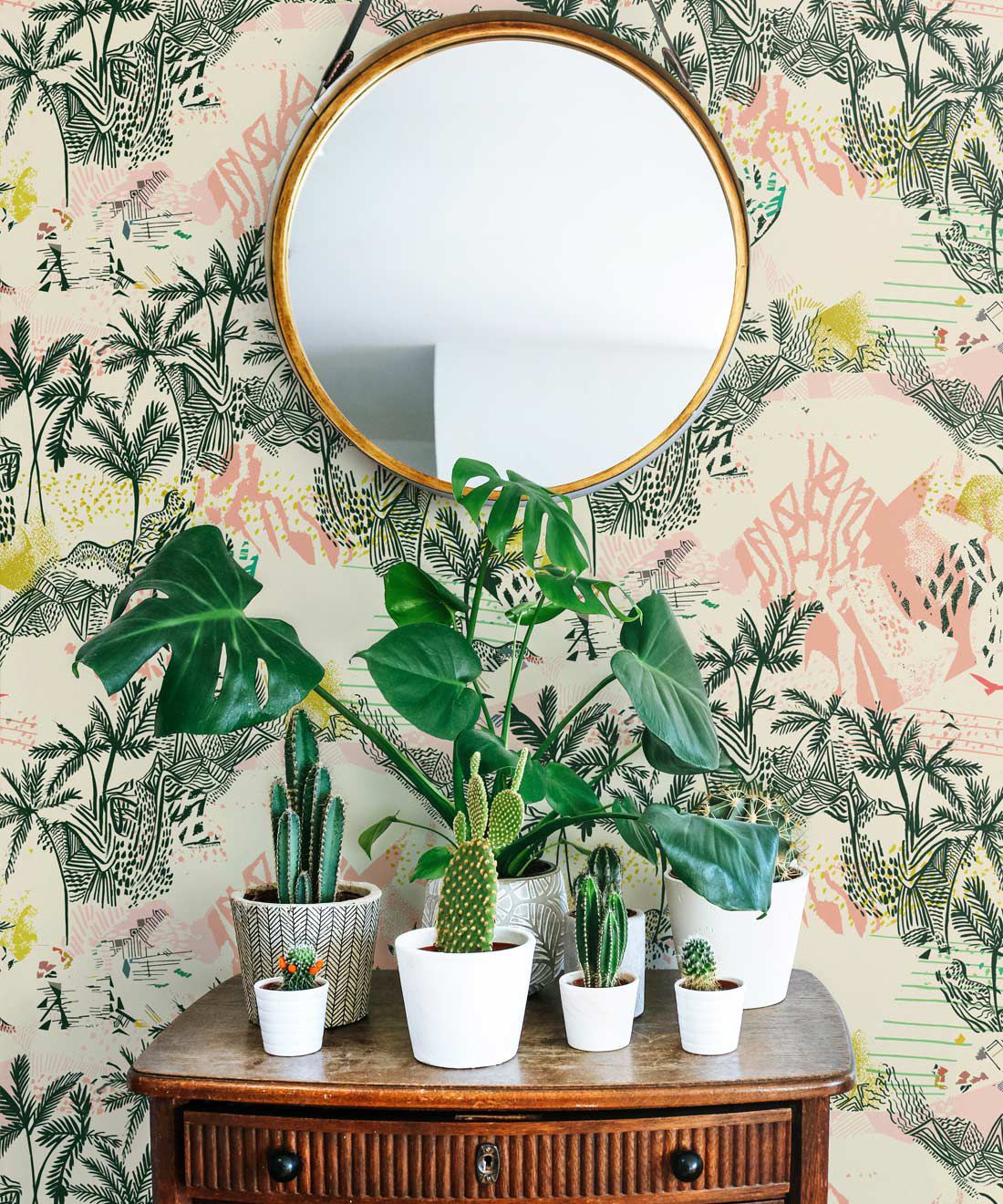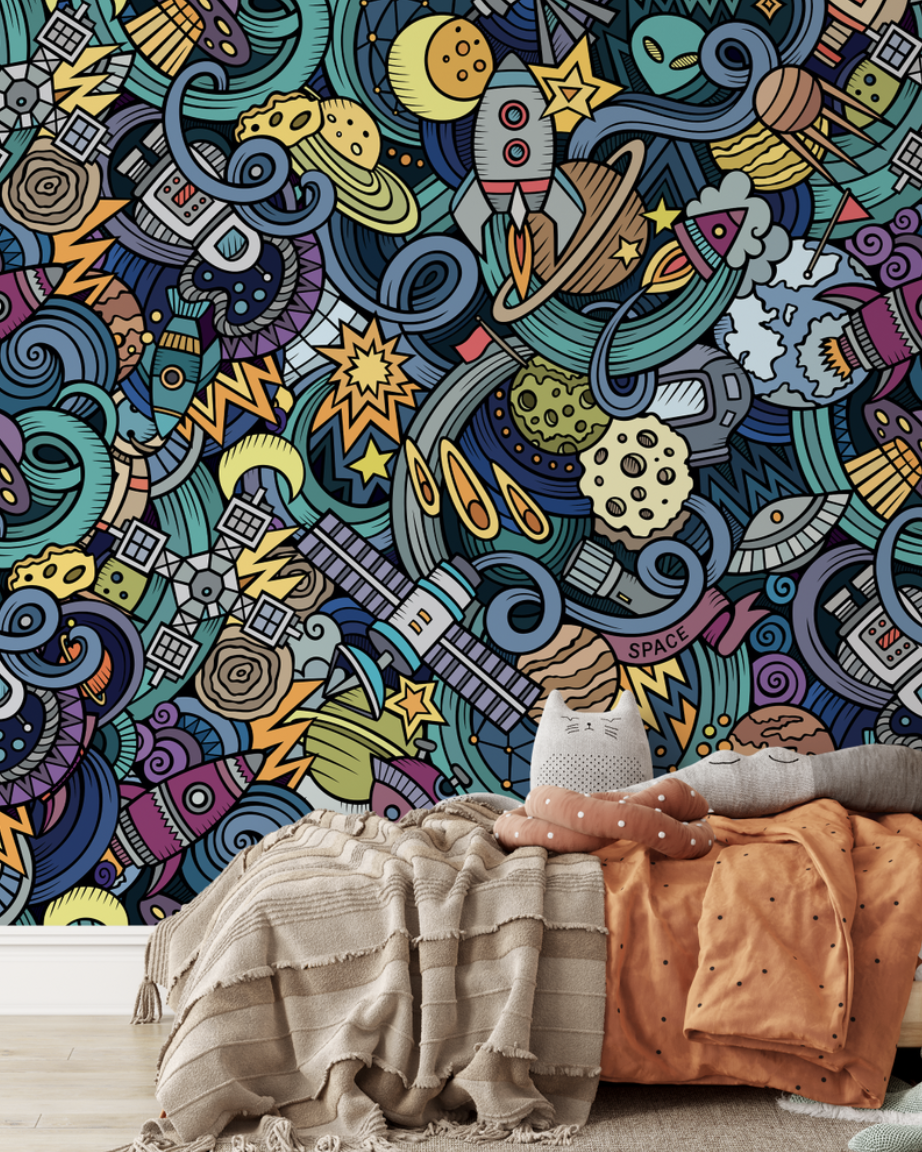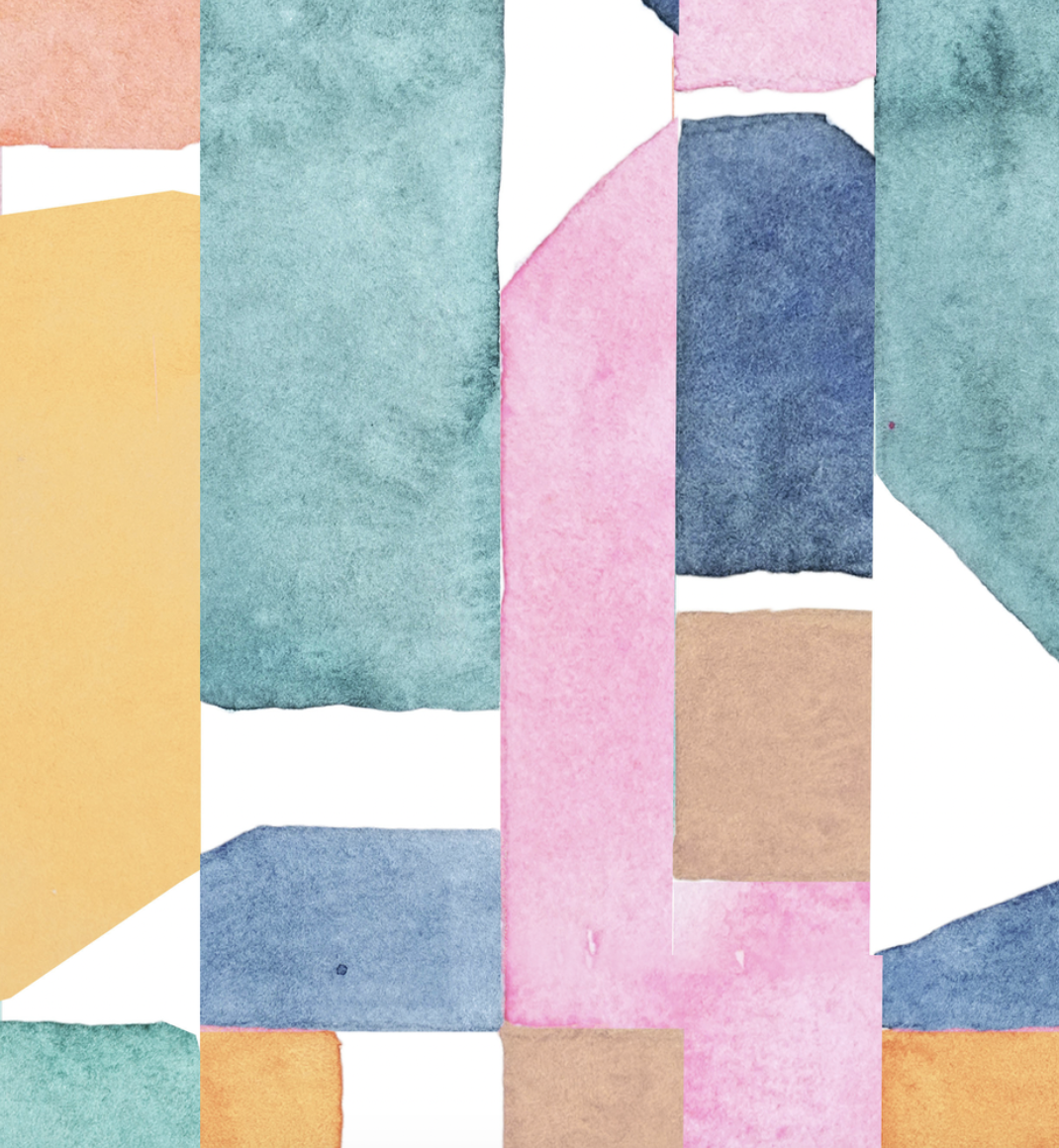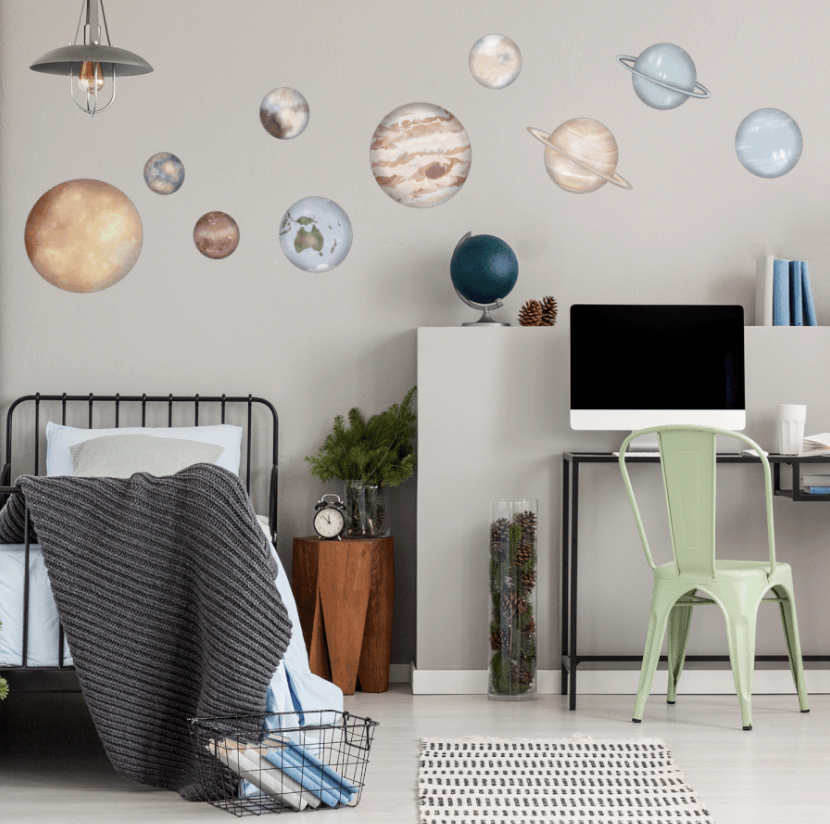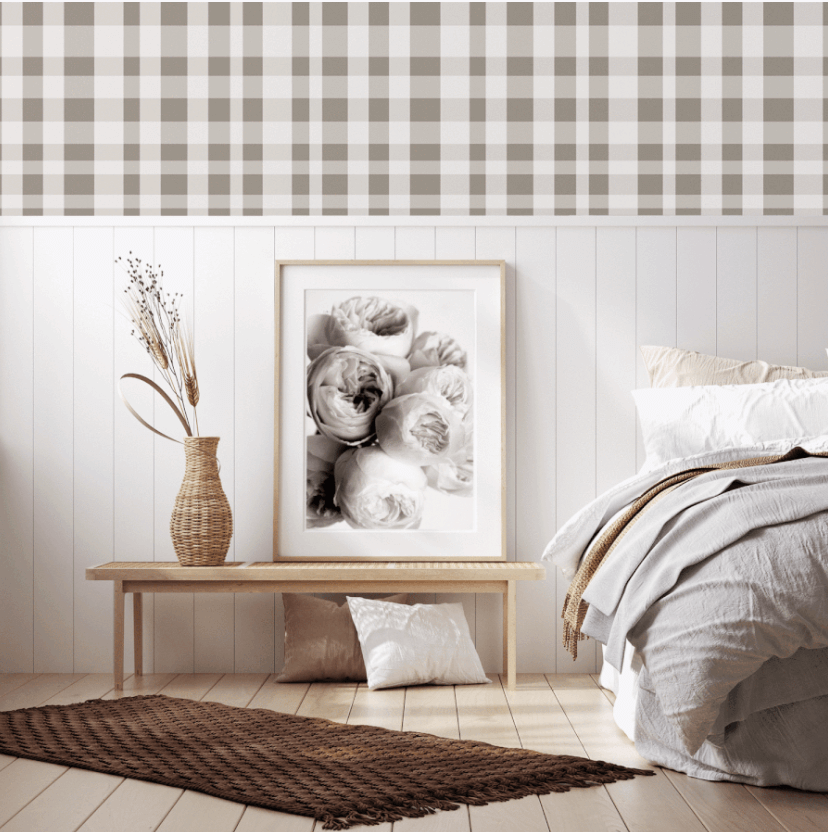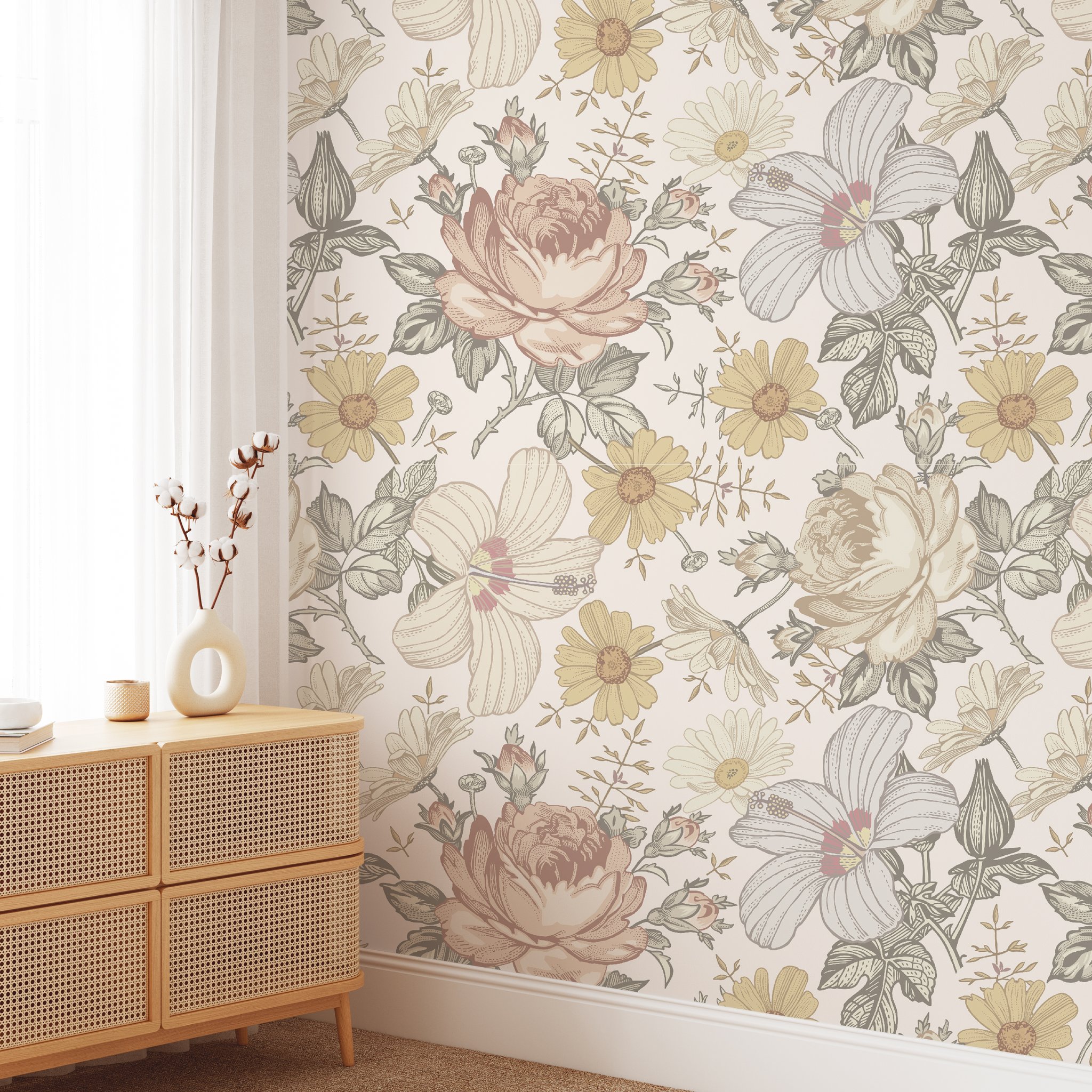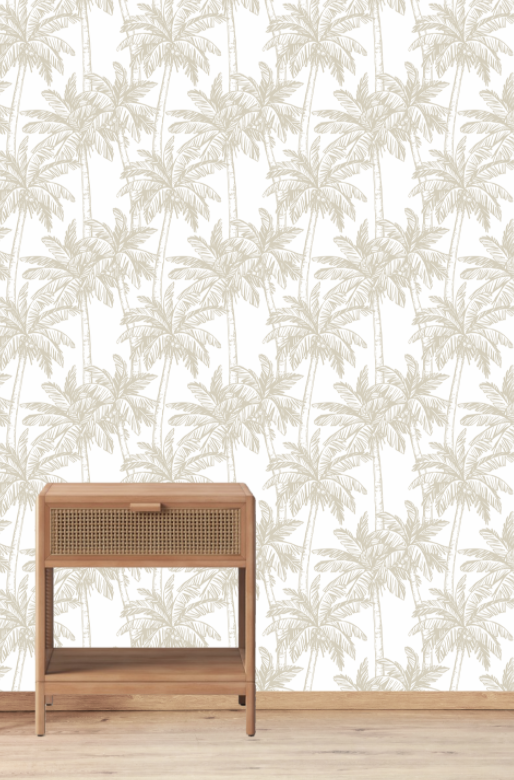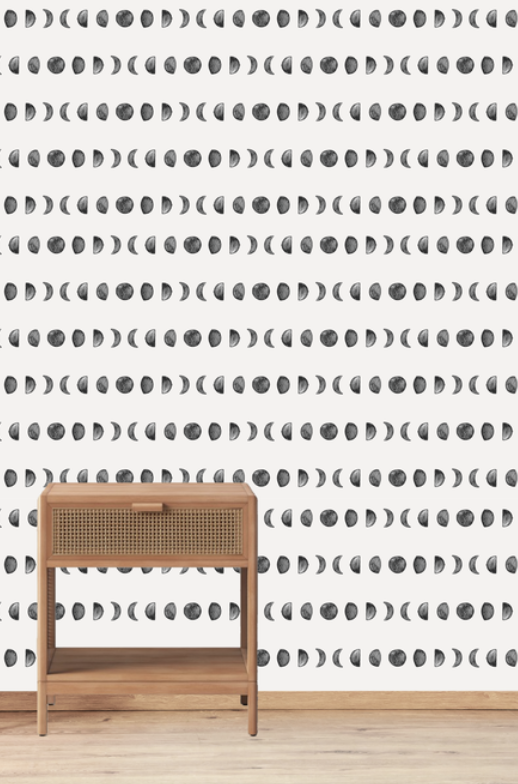 Artwork and other cute décor pieces are a fantastic way to add another splash of colour and it doesn't have to be a forever thing. How do we suggest keeping it all temporary? The humble shelf. Shelves keep your decor interchangeable, won't date, come with minimal commitment and provide a handy space for your framed artwork and other knick knacks. A simple foundation to rest those treasures that truly speak to your teens style. So, no more filling your walls with haphazardly placed holes. One shelf and some of your teen's favourite pieces will keep your growing babe satisfied with their new bedroom space, even as their tastes change.
5. Storage
What coincides with a growing teen is often an ever-changing clothing style. A growing teen also means these new clothes will need to be bought in bigger sizes which of course, requires some decent storage solutions. Storage is a real biggy when updating your child's space from their childhood bedroom to their teenage sanctuary and at this age, your growing babe will start to realise this as well. If you've got built in storage, you're one step ahead of the game, but there's a good chance by now they've managed to fill the shelves. If the idea of seasonal wardrobes sounds like too much work, what may be necessary is some extra storage. This can be as small as a new, functional bedside table, to something as spacious as full new chest of drawers. When make-up and skincare become part of the daily routine, a dresser also doubles as a fab little morning station with the addition of a cute mirror.
If there's room under the bed, don't be scared to throw some containers under there to utilise the space. Here's a hot tip for concealing them – opt for a quilt cover a size bigger than the bed. The overhang will work wonders providing a little extra cover on the sides.
Secondly, don't overlook the unassuming vacuum pack bags. These are game changing space savers if you're not flush for storage and the perfect way to tuck away those lesser worn items at the top of the wardrobe.
Want to source some extra storage but not sure where to look? Check out our Bedside Tables and Dressers.
1.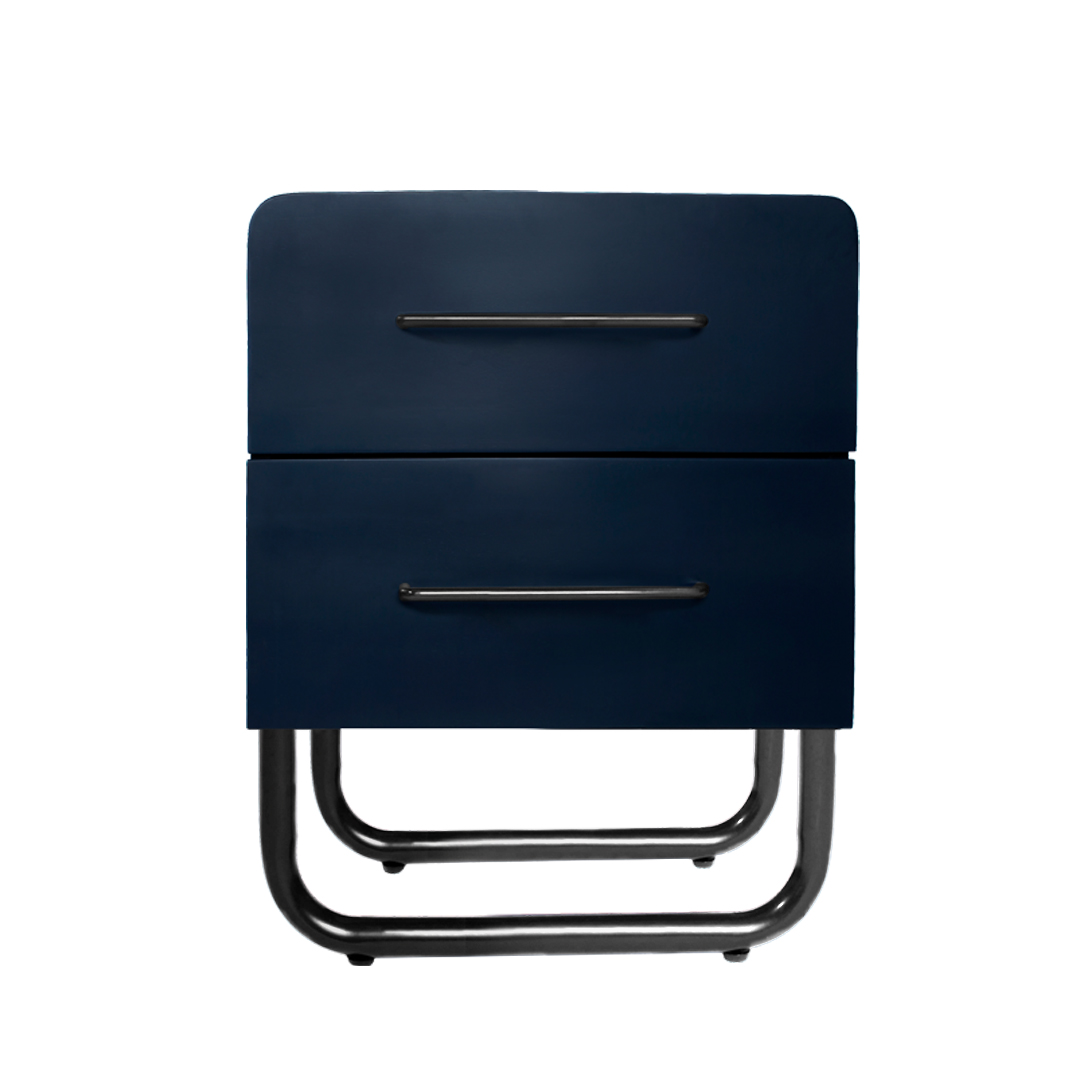 2.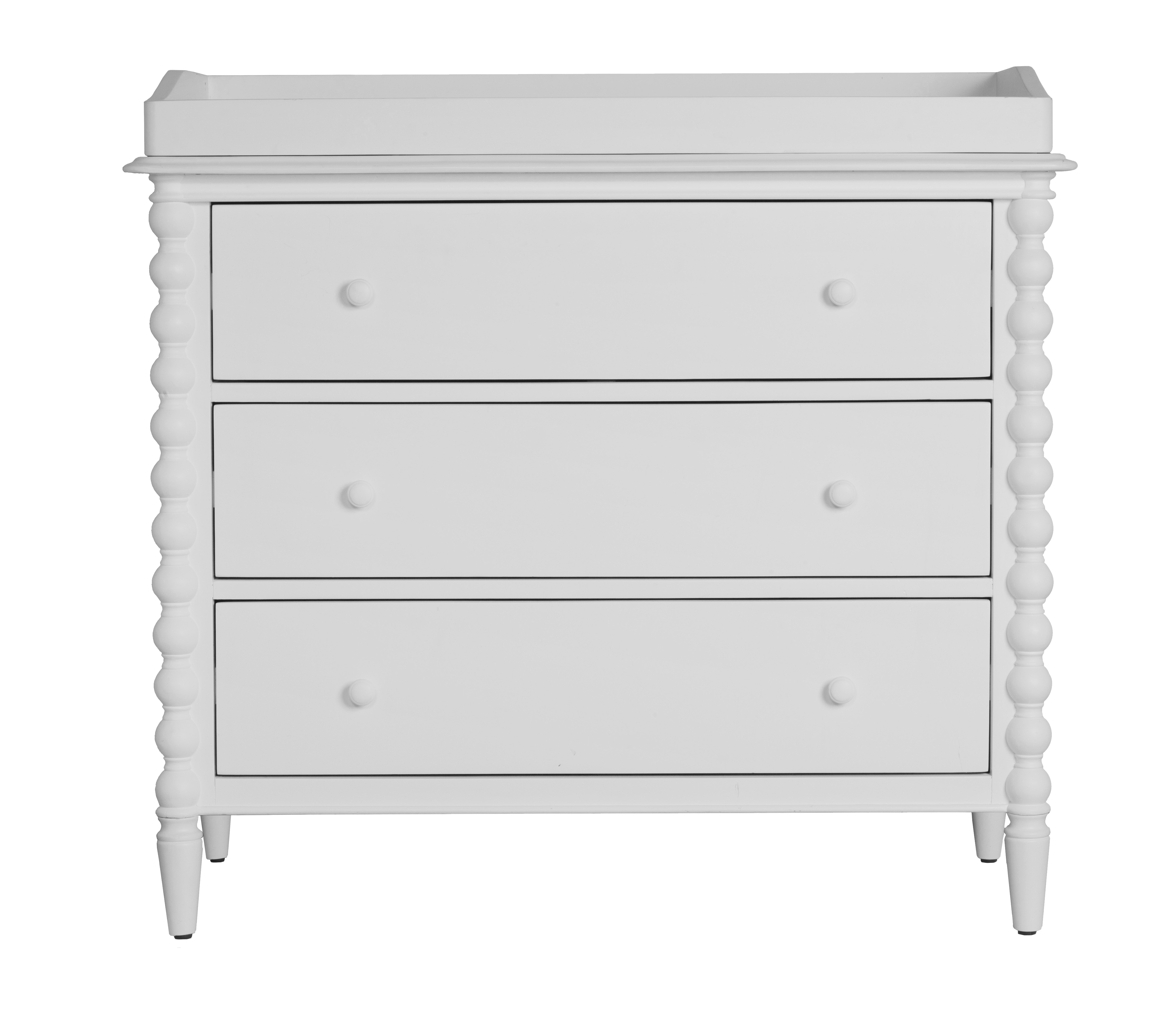 1. Albie Side Table $499.00 2. Lucy Change Table $999.00
We hope these tips provide you with some guidance as you enter the transition from childhood bedroom to teen sanctuary. It can be some work getting it right but do some research on what will work in the space, have fun with it and ask the questions to ensure you and your growing babe are on the same page when it comes to bringing their new bedroom space to life.
For bedroom furniture that'll stand the test of time, both aesthetically and functionally, head to www.incyinteriors.com.au