It's no secret we love sharing our customer images, and when we found Felicity Cook's stunning nursery set up we just had to reach out. Felicity is a mother of two, and both children have used our Georgia Cot in their nursery. We wanted to ask this mumma on some real life tips on planning a nursery, being a mother of two and what other baby brands are her go-to.
If you are crushing on these beautiful images of Felicity's nursery we should let you in on a secret, Felicity also owns her own photography business, Felicity Cook Photography based in Sydney, Australia Capturing the bump, baby and family moments.
Now lets dive into our chat with this gorgeous mumma...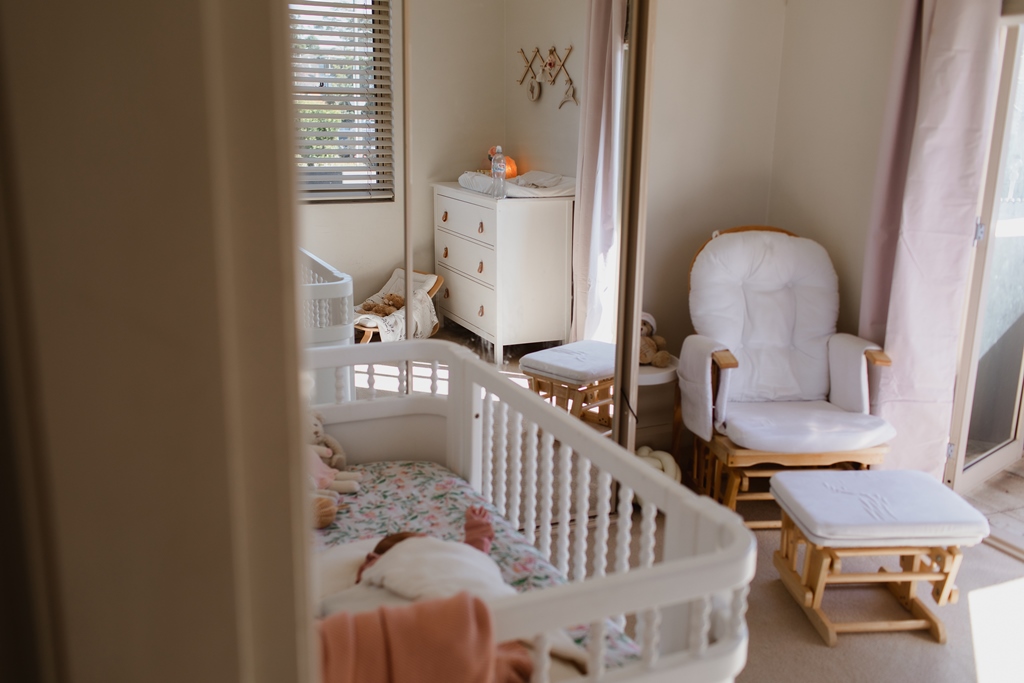 Incy Interiors: What have you done differently in your nursery from your first pregnancy? Do you have any advice for new mums on key items they should have?
Felicity: Oh my goodness, the difference in nursery from the first to the second is huge. When I was pregnant with my first, I bought allllllll the things- I had wall decals and canopies and hanging mobiles and shelves of knick knacks and an array of cushions and stuffed toys. Over time though, I started to strip it all away. Parenthood first time round taught me just how little I really needed- and so this time, I did away with all the fuss, and went with the necessities, plus some choice decoration. My advice for new mums is to start simple! You don't need all the things! Somewhere for baby to sleep, somewhere to sit, and somewhere to change baby is all you need to start with. What I learnt was, wait to find out who baby is, their personality. As you find out who they are, you'll know what to add to their room to make it theirs.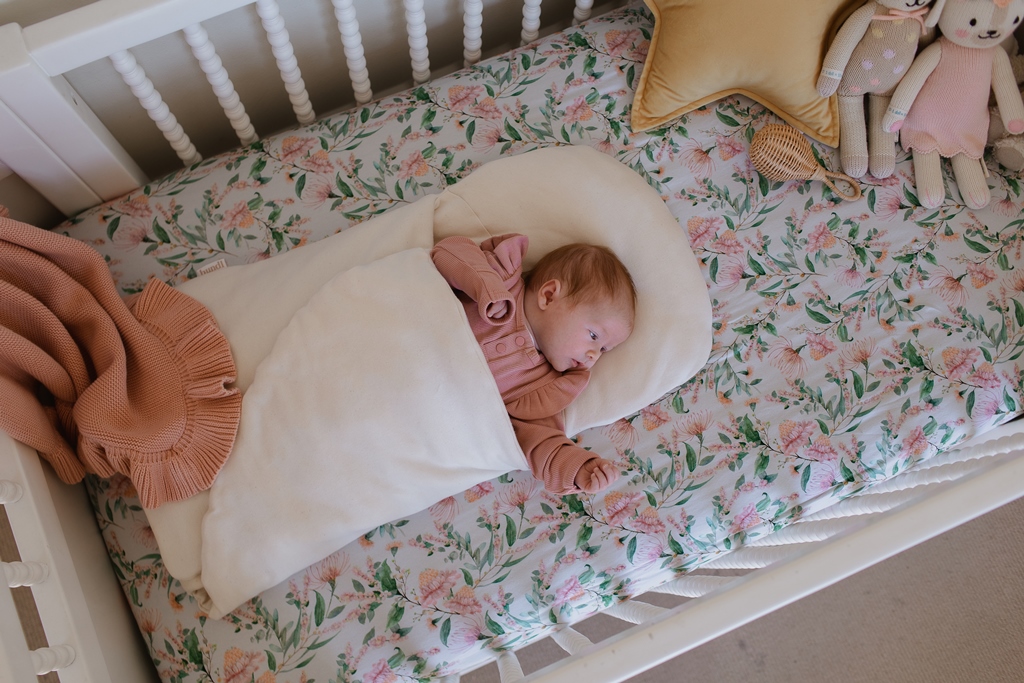 Incy Interiors: Do you find the fourth trimester easier second time round?
Felicity: Mmm…. Yes and no. I suffered severe anxiety after the birth of my first baby, and the early weeks of her life were very difficult for me. You enter this unknown realm where someone needs you literally every single second of every single day (both day AND night), and there's no time to rest or recover. However, in hindsight, you realise that the newborn stage is fairly easy in some respects- being trapped under a sleeping baby binge watching tv series is a distant memory when you've got a toddler running you off your feet! Second time round, you're less worried about breaking the baby, and you know that those tough phases do pass, so you approach parenting with a lot more ease. Plus, you've spent X number of years without sleep already, so you kinda adjust to the sleep deprivation a little better second time round! But second time round has its own challenges- dealing with the needs of two children is far more time consuming and energy consuming than just dealing with one. Plus dealing with those new sibling interactions, potential jealousy, and having to keep up with the older one when you just wish you could rest, all make the fourth trimester an experience in itself.
Incy Interiors: How would you describe the style of your nursery?
Felicity: This time, I've gone with a soft, simple style. White furniture, rattan and timber highlights, and a touch of signature colours. It's light, fresh, and relaxing. My favourite feature (besides our Georgia cot, of course!) is the set of rattan swallows on the wall above the cot. To me, they speak of launching into the world- something I hope our baby girl will aspire to do as she grows. For colour palette, I went with a blush pink and a soft sage green to complement the white and timber features. I'm not a fan of clutter, so I've kept the decoration to a minimum. I look forward to evolving the room with her as she grows.
Incy Interiors: What do you love most about the Georgia Cot?
Felicity: I've loved the Georgia cot since I first laid eyes on it- long before I was even pregnant the first time! I love unique or signature pieces, and something about the Georgia cot just spoke to me when I saw it. I knew instantly it was going to be the cot I bought for my babes. I love that it can be styled both vintage and modern, depending on your vision. I love the bar detailing that makes it stand out from any other cot on the market. I love that it transforms to a toddler bed- and when it is in toddler bed mode, it looks like it was always meant to be that way! Mostly, I love that I've been able to use it again for my second babe. It has a special place in my heart now, because it has housed my most precious possessions.
Incy Interiors Georgia Cot $1,199.00
Incy Interiors: What are some of your favourite baby and kids brands you can share with us?
Felicity: I've now had two winter babies, so my favourite brands are those that have helped make my babies' entry into the world a warm and soft one.
Snuggle Hunny Kids is my go to for baby bedding and swaddles- and I've loved their new baby clothing range too! Such incredible quality, and so carefully made.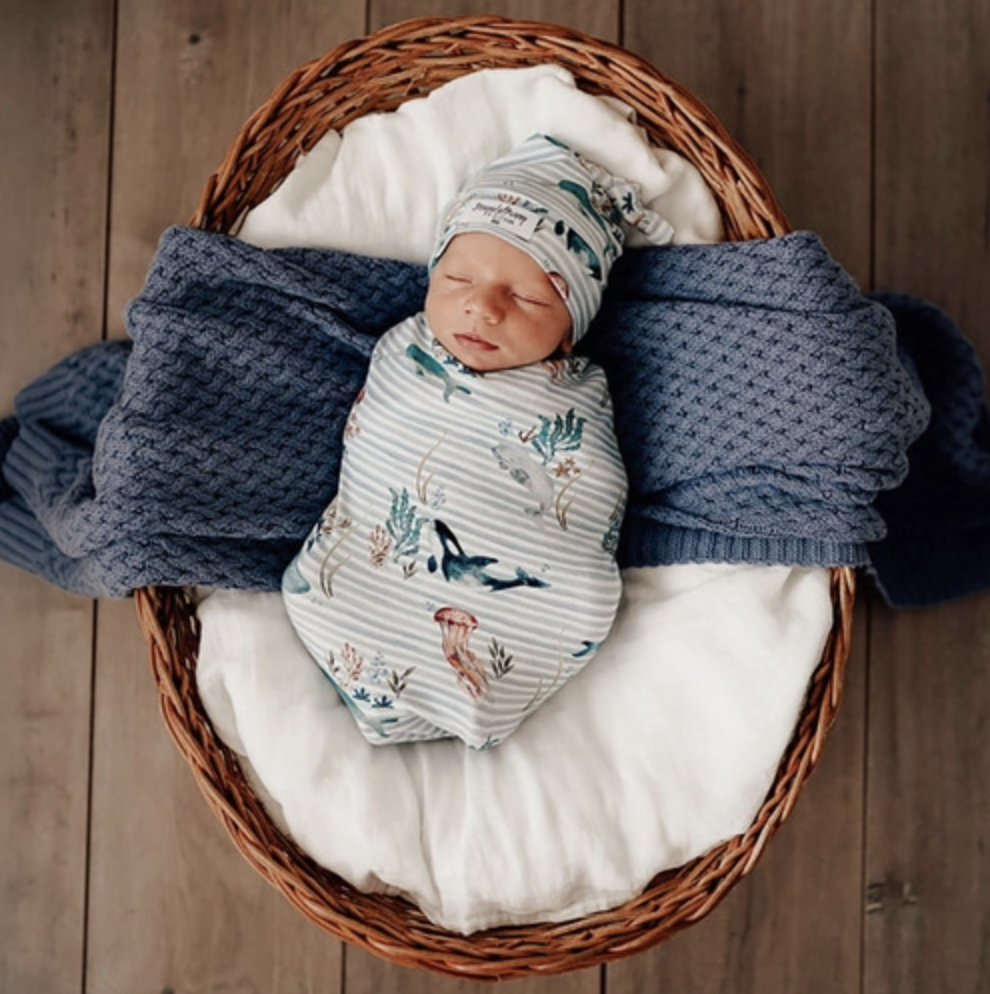 Snuggle Swaddle & Beanie Set $44.95

Bundl Baby for their wool wrap! I wish I had this for my first baby- but I'm so glad I've got it now for the second one. It keeps her warm and safe without the fuss of blankets.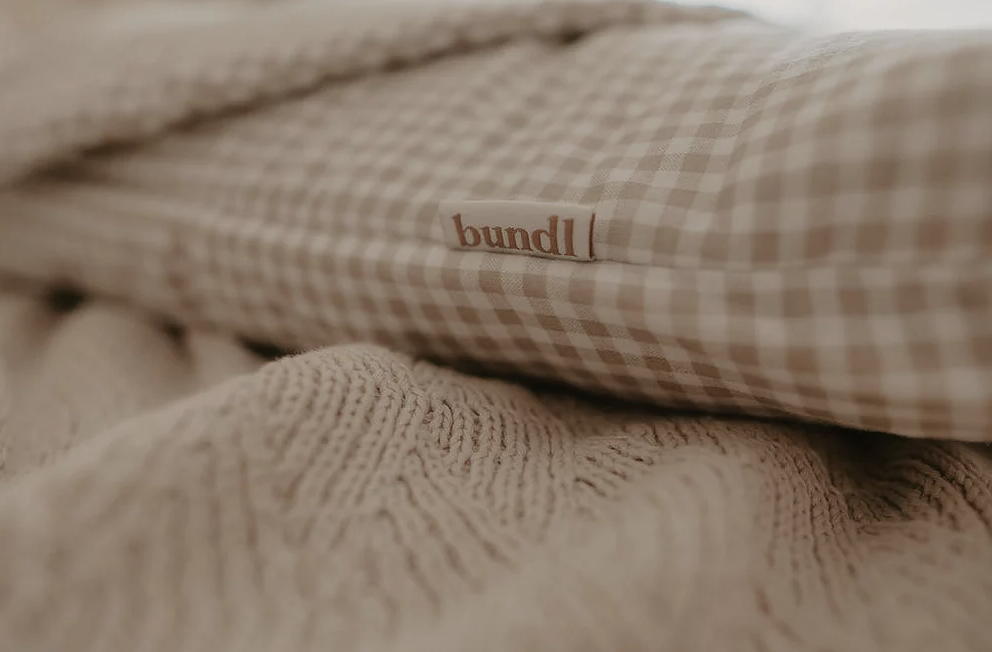 Beige Gingham Bundl Wool Wrap $139.00

Pure Baby for organic cotton clothing and sleeping bags- I tried so many different brands of sleeping bags with my first, but Pure Baby were my favourite by far.
Vixsa for wrap carriers- I've only just discovered them, but especially for baby number 2, wearing her makes life so much easier, and a wrap carrier is a godsend.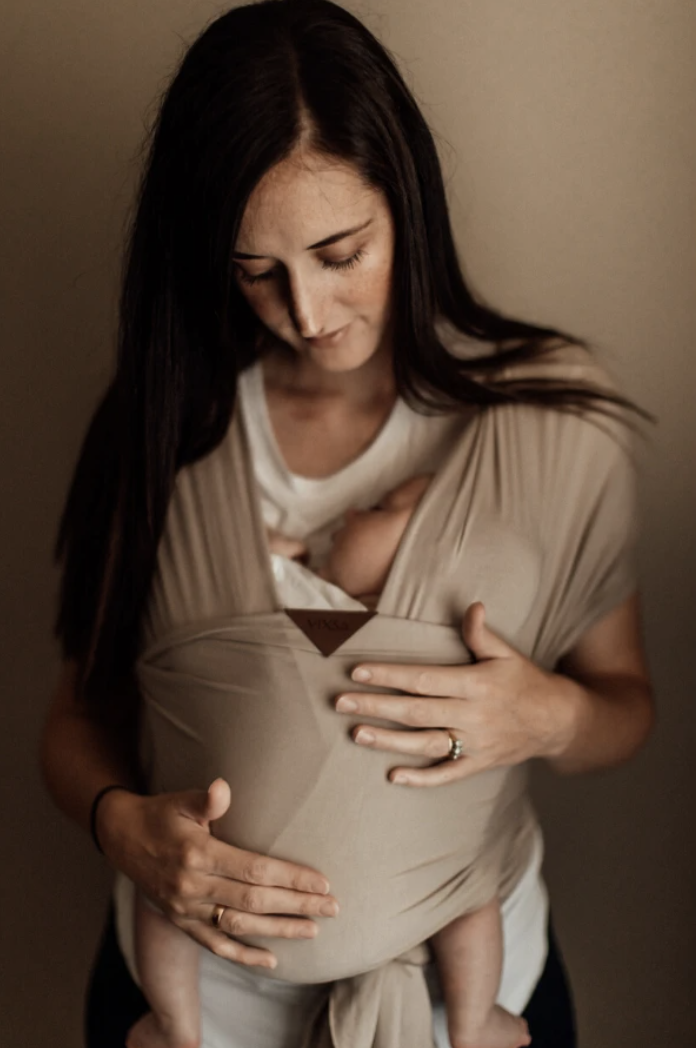 Cuddle & Kind for the sweetest knitted dolls, perfect for an heirloom toy, and providing meals to children in need in the process.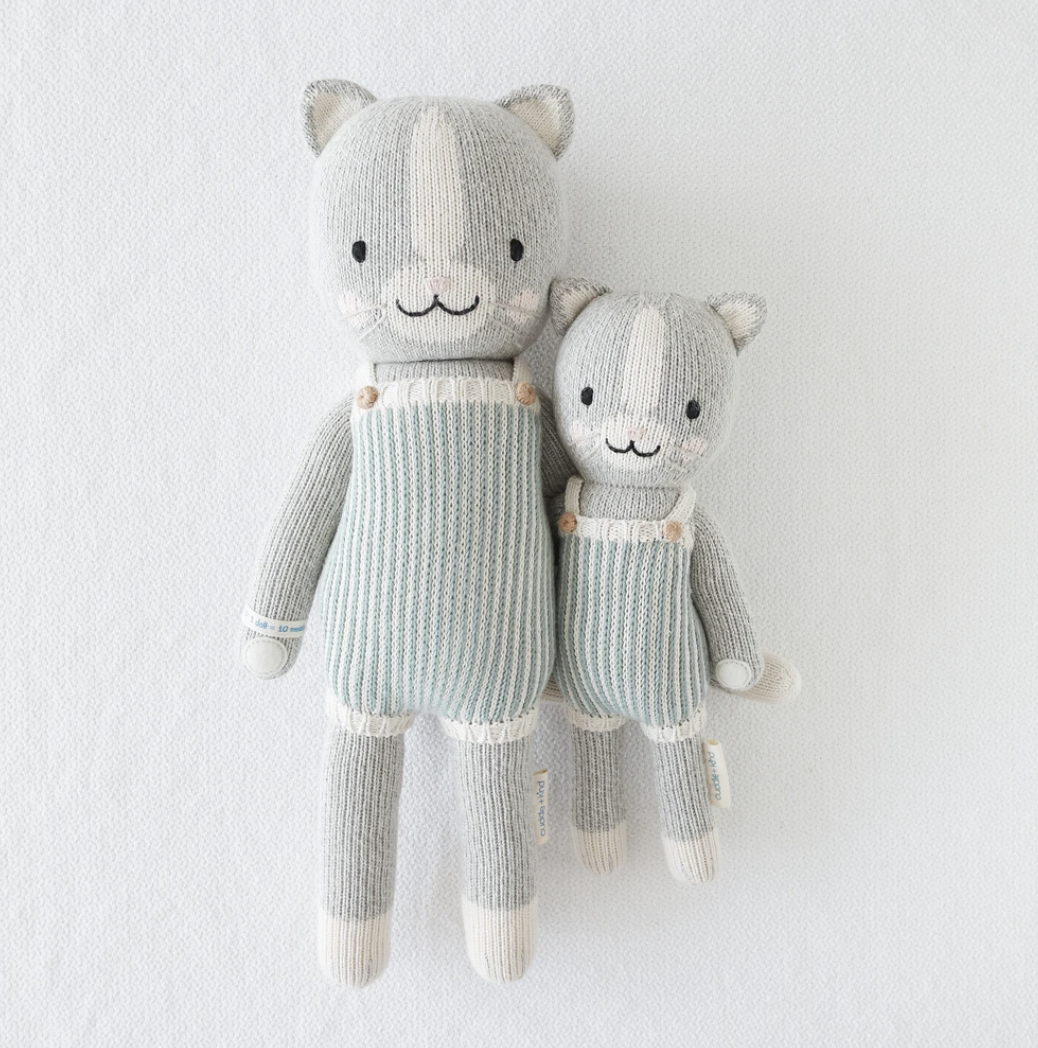 Dylan the Kitten starting from$62.00
Write to Me for bump, baby, and family life journals. Keeping a written record of life is so poignant, and something that we need to do a lot more of!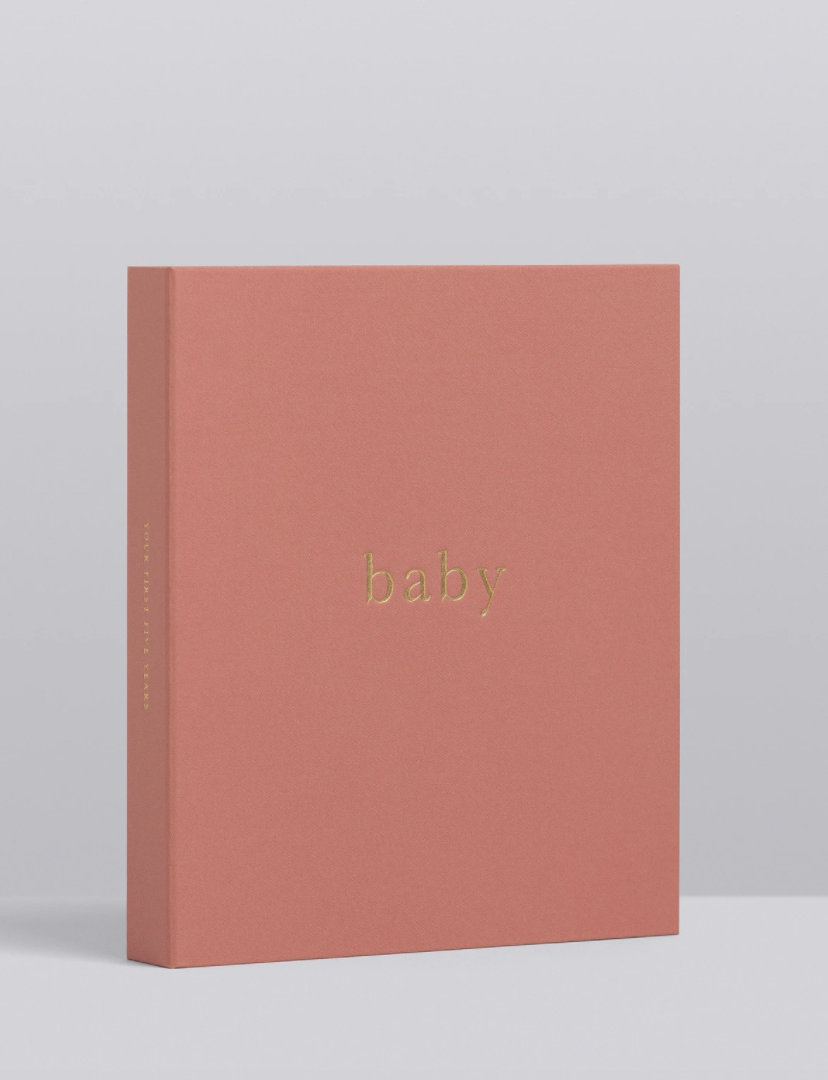 Baby Your First Five Years $79.95

High Chair Catchy for when baby starts solids! This one didn't exist with my first babe, and I'm not ready to use it yet with our second babe, but I'm already in love with it before I've even used it. Such a game changer for the mess that is food!
Catchy - the high chair food and mess catcher $49.95

Padded play mat (there are multiple brands for these, I can't pick a favourite- it depends what style you like!) makes playtime comfortable and aesthetically pleasing. And they're easy to clean. Win win.
The Upsy Store for the most gorgeous booster seats. Portable, wipeable, and versatile, they make the transition out of a high chair easy.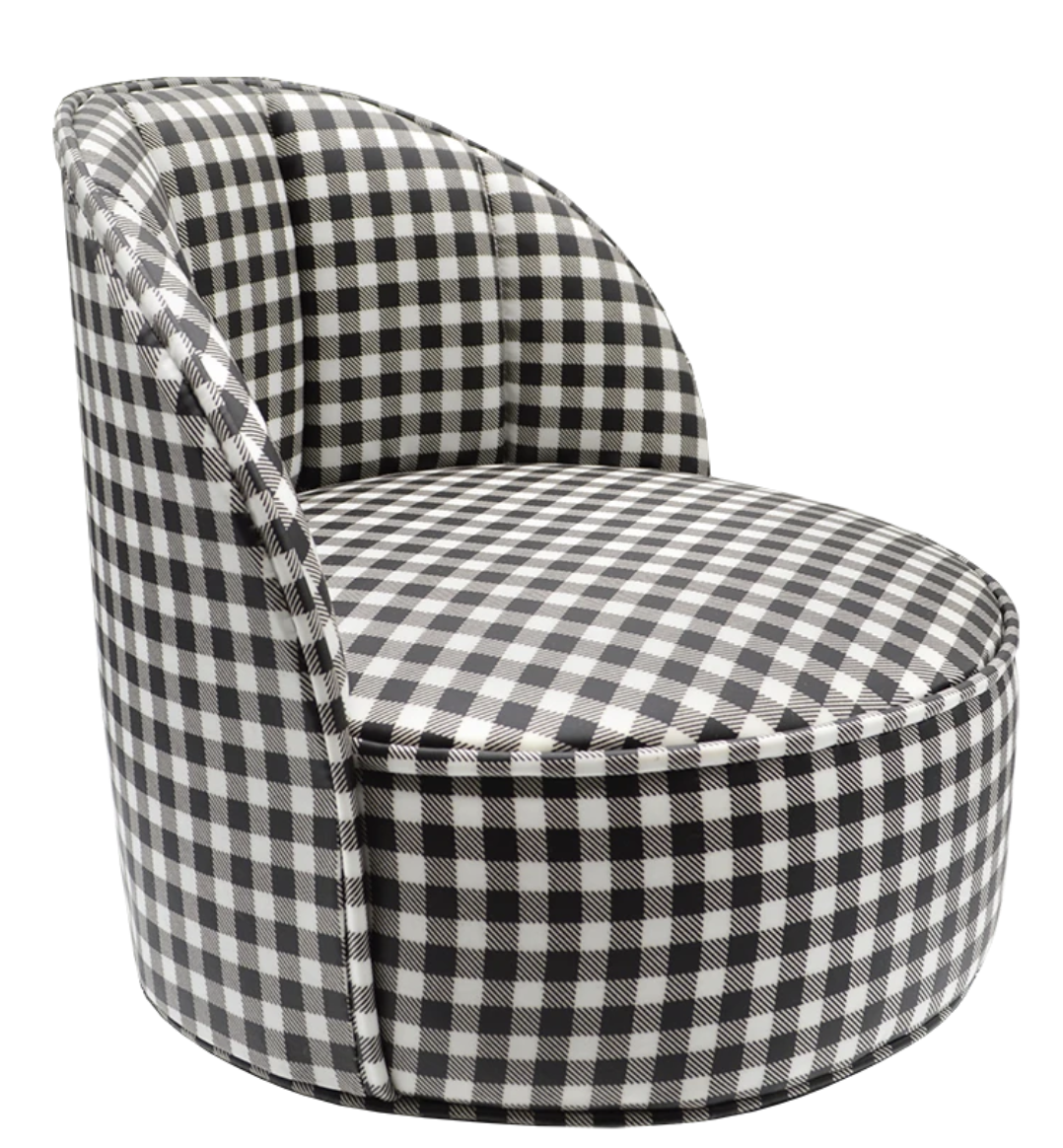 Little Willow Vintage for the most beautiful handmade personalised name pillows. I simply adore them.