We couldn't help but notice the adorable images from our customer Sarah Konecny of our Georgia Cot featured in her nursery, for not only for one daughter but two. Sarah was kind enough to share with us her planning behind her nursery and some inside information about our Georgia Cot and how it has worked in her nursery.
Incy Interiors: Where did you go to look for your children's furniture?
Sarah: When looking for children's furniture we had a look at Ikea and a few baby stores like Baby Bunting but we couldn't find anything we loved. I then fell in love with the Georgia Cot after seeing on Kyree's Instagram page. It was exactly what I was after and something I hadn't seen anywhere else.
Incy Interiors: What Incy product do you have and what do you love most about it?
Sarah: We purchased the Georgia Cot from Incy Interiors and I cannot recommend it more highly. Faith has used this cot and we've passed it on to her sister Esther who is still using it now. It's in excellent condition, it's solid and sturdy. The Georgia Cot has been the feature piece in both girls nurseries and we will continue to use the cot as our family grows. I also hope to hold onto this cot for my girls. It's such a timeless piece and has character. We also love that the one side of the cot can be removed to help little ones transition into a bed later on. It's a great feature.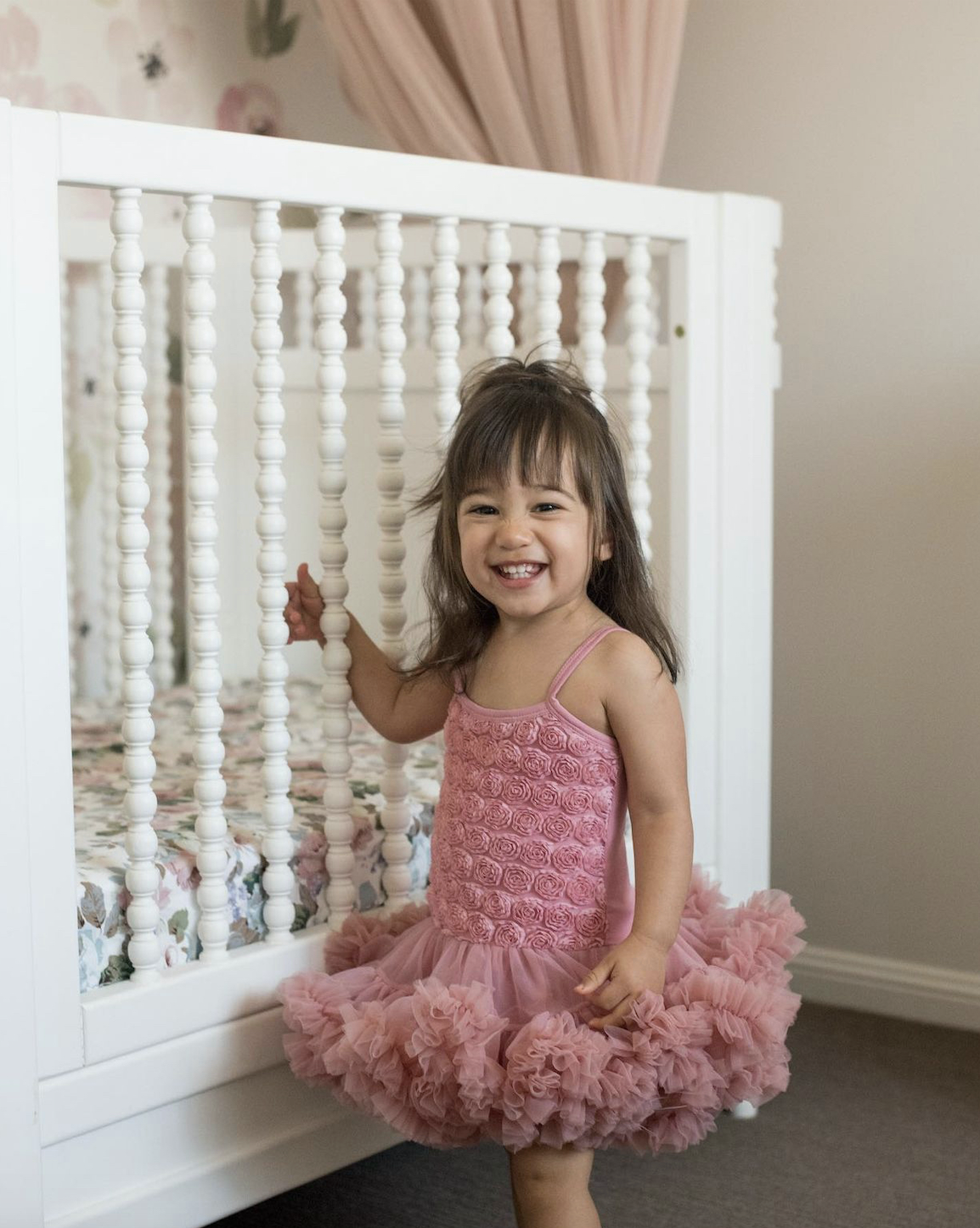 Incy Interiors: What advice would you give new mothers looking for their first cot?
Sarah: It's important to find a cot that suits each stage of a child's development. The Georgia Cot can be adjusted as your child grows i.e it can be lowered as your child begins to pull themselves up to stand. It even has the ability to help your child transition into a bed without having to buy a toddler bed.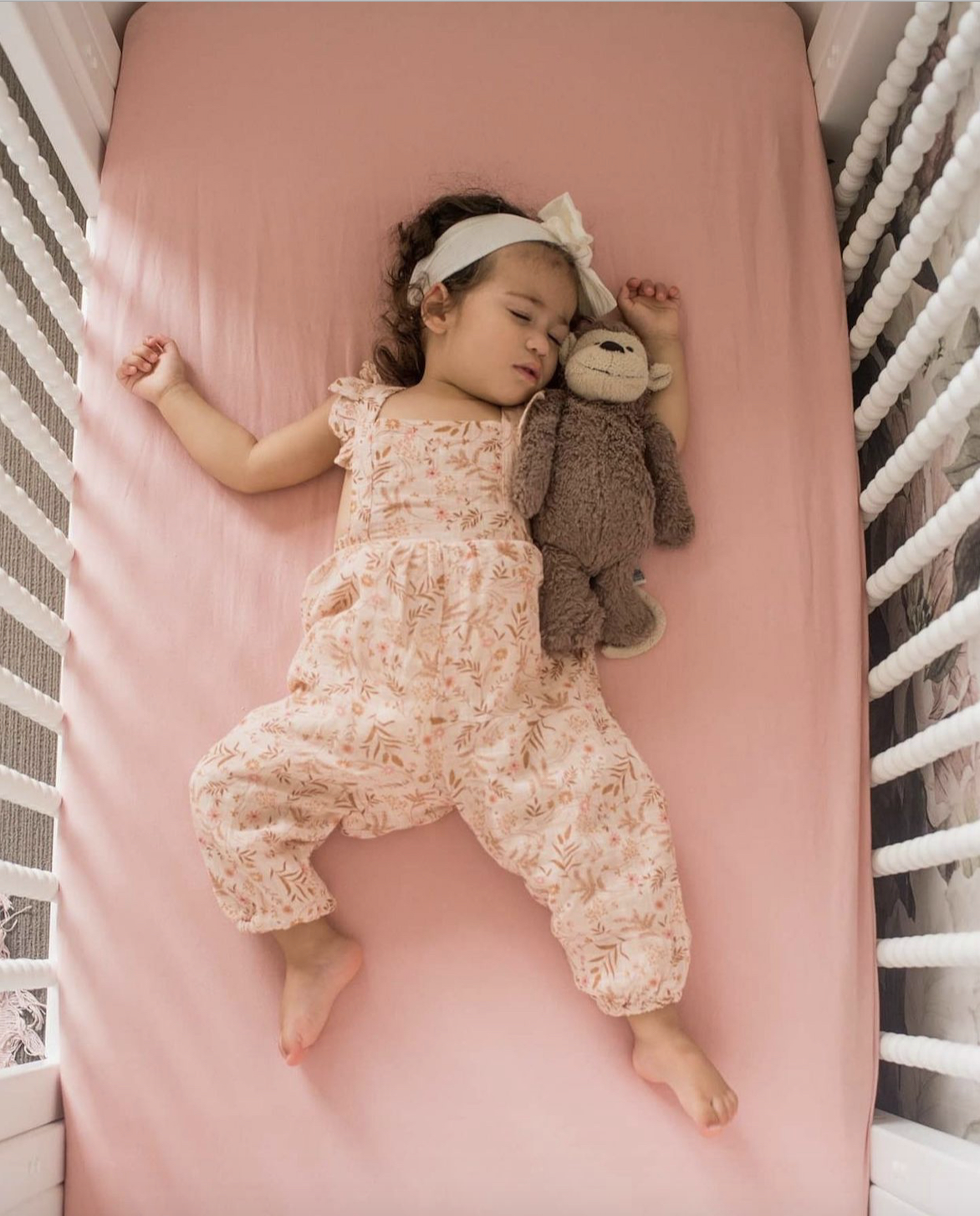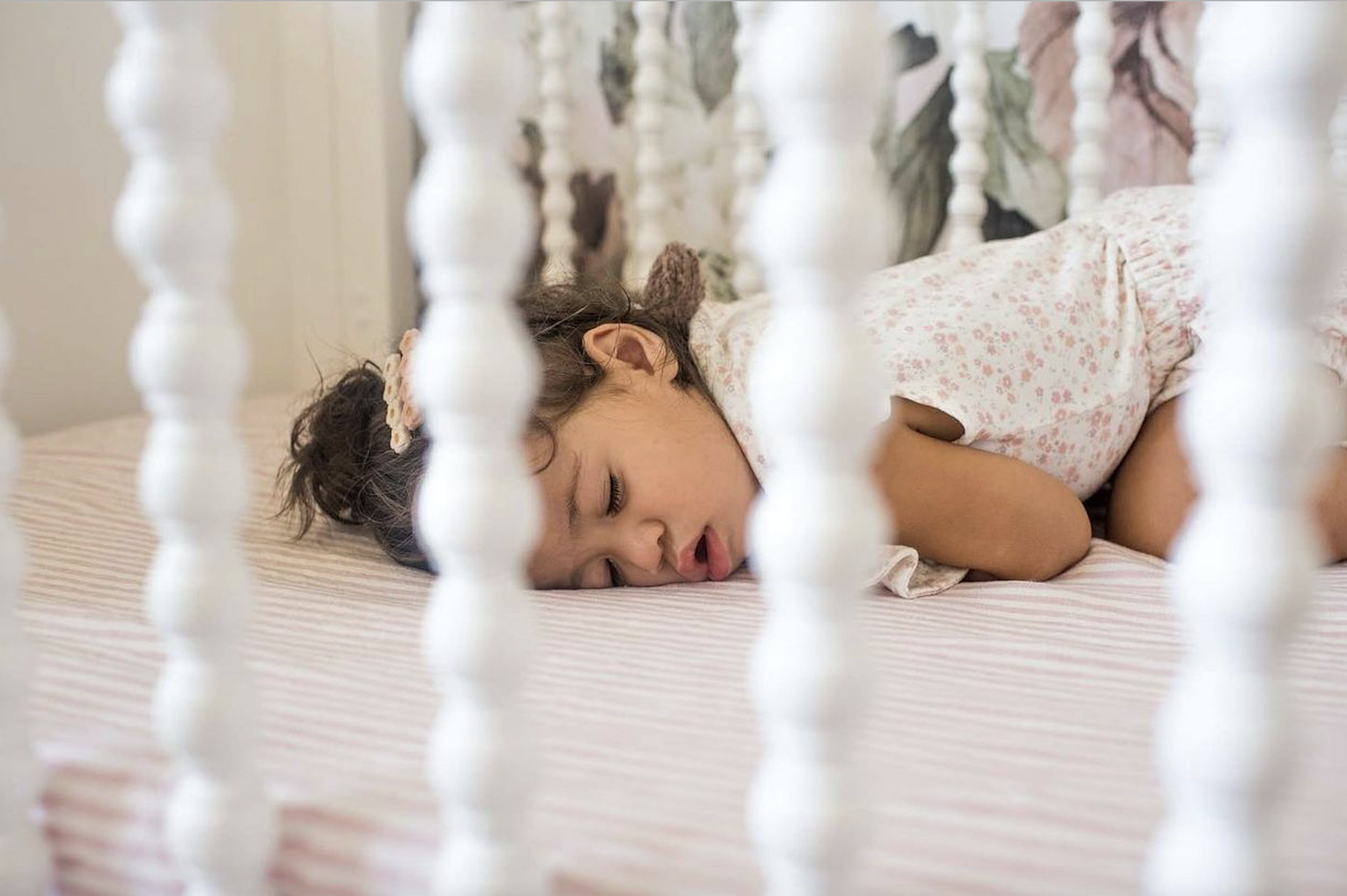 Incy Interiors: What have you found to be a must have nursery item?
Sarah: We've found the cot is the most essential nursery item. It's been the most used piece of furniture in our girls' room. It's where they spent a lot of their time. It's been essential in establishing a good sleep routine.
Incy Interiors: How did you choose your style of nursery? What are some of the other brands you have included in your nursery?
Sarah: The style of both Faith and Esther's nursery actually stemmed from and is centred around the Georgia Cot. I always envisioned pretty vintage styled nurseries and the Georgia Cot helped those vision's come to life as it's the perfect timeless piece. In both girls rooms I've used wallpaper from Rocky Mountain Decals and lots of bits and pieces from various small businesses including Violet Eyes Art, Little Belle Light, Bek Halliday Art, Jack and Willow, Verdebaby and more.
Doll Jack and Willow, Art Bek Halliday, Book Writetome, Sign Zilvi