Mattresses do a lot in the way of keeping your babe (and thusly, yourself) snoozing throughout the night, so it makes sense you'd want to protect it from the harsh elements that can come along with the newborn, toddler and the always delightful, toilet training stages of their life.
Being in the cot AND mattress game, we felt we had some pretty solid grounds to offer our advice on the best mattress protectors out there and why we think they're all that. Give your mattress the love it is so deserving of and make sure you can keep on loving it for as long as possible with our best cot mattress protector recommendations:
Premium Choice:
If you're wanting a mattress protector that's got all the bells and whistles, you can't look past the airnest Merino Mattress Protector by Growbright. We've been around the bush (literally) for long enough to know all the benefits that come with Merino wool.
Merino naturally regulates temperature meaning it can keep you cool in the Summer and cosy in the Winter
Hypoallergenic (in some instances even proven to help improve skin allergies and respiratory problems in children)
Wicks away moisture by absorbing perspiration and releasing into the air
A natural fire-resistant meaning it doesn't require the harsh poisons found in flame retardant chemicals. Also assisting this is the fact that wool as a fibre requires more oxygen than is typically available in the surrounding air to ignite a flame
Dust mite resistant thanks to that moisture wicking feature we previously touched on. Dust mites thrive in moist environments so a material that prides itself on releasing moisture from its fibres, makes it a less than ideal place for a pesky dust mite to set up camp.
Growbright have managed to bring all these benefits together where it matters most - ensuring your babe can sleep dry, safe and in comfort throughout the night, on a mattress that stays as clean as the day you bought it. The Airnest Merino Mattress Protector is plush to the touch, will efficiently absorb any unwanted spills, is beautifully breathable while very importantly, remaining exceptionally odour resistant. Best of all, if you find it needing a tub, it's 100% machine washable. Now that's hard to compete with!
Check out Growbright's Airnest merino Mattress Protector here.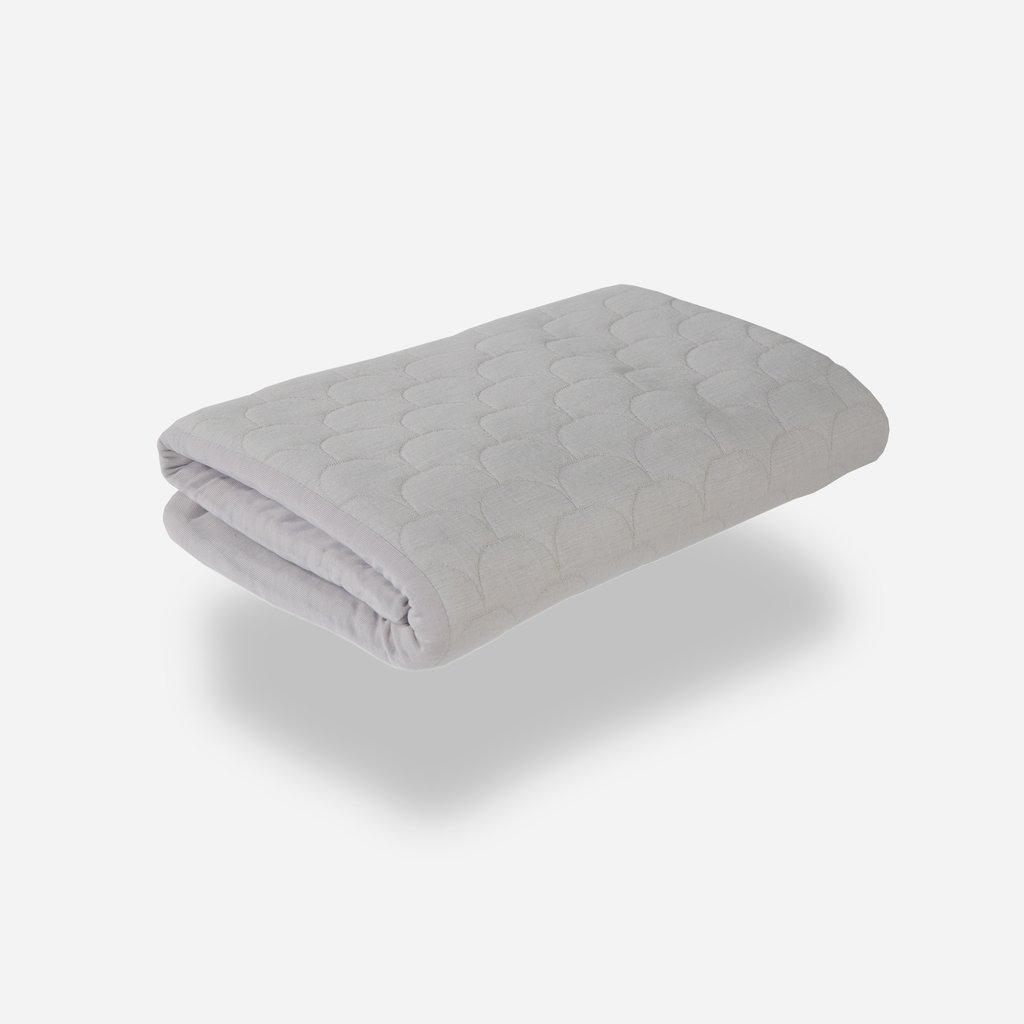 Soft, cooling and sustainable are the perks that make up our all-rounder cot mattress protector. Ettitude's Crib Mattress Protector is made with their exclusive, sustainable CleanBamboo™ fabric and a water-resistant TPU lining. Featuring a plush cushion touch thanks to the 100% organic bamboo filling, this cot mattress protector provides comfort, all while protecting your cot mattress from inevitable stains and spills. A big tick for us comes with the material that makes up this nursery must-have. Compared to cotton, Ettitude's CleanBamboo™ fabric uses 500x less water and reduces emissions by using 52% less CO2 to manufacture.
It's that bamboo material that also makes it extra breathable for a comfortable sleep, hypoallergenic and free from harmful chemicals which is ideal for little ones with sensitive skin.
Just when you thought there wasn't more to love, here's a few more perks of the Ettitude Crib Mattress Protector:
An elastic hem all around for a snug fit
Pre-washed and packaged in a reusable drawstring bag made from recycled water bottles
Machine washable – in fact, that TPU lining that stops those spills and stains, will soften with every wash
Check out the Ettitude Crib Mattress Protector here.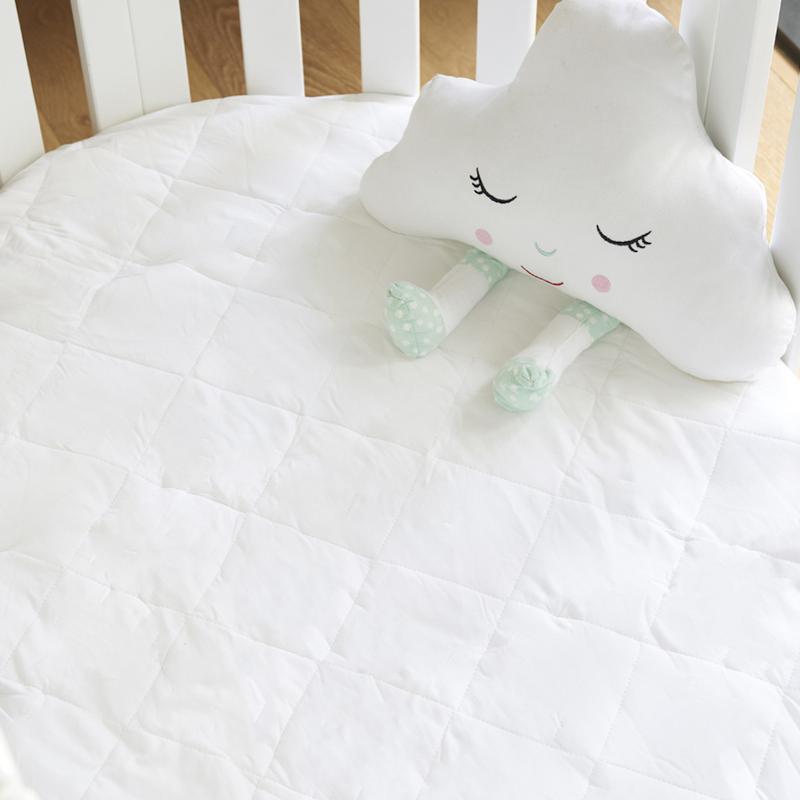 Budget Friendly Choice:
Protecting your mattress doesn't have to cost a fortune and Bubba Blue and their Breathe Easy® Standard Cot Waterproof Quilted Mattress protectors are testament to. With a quilted cotton percale layer on top and a waterproof layer underneath, you've got comfort and protection all in the one spot.
Retails at just $33.95
Soft and absorbent sleep surface
Perfect for everyday use
Breathable
Fully Fitted design
Provides protection from mould, dust mites and bacteria allergens
Machine Washable
Don't just take our word for it though - they've got awards to prove they know a thing or two about manufacturing a great product, with their mattress protectors taking out top spot for 2020 Best Nursery Item by Bounty Baby Awards.
More mattresses to protect than just the cot? Bubba Blue have got you sorted. You can also shop their waterproof mattress protectors for your bassinet, cradle and Moses basket and with a price point as persuasive as this, getting one for everything seems like a pretty clever investment in our eyes.
Check out the Bubba Blue Mattress Protector here.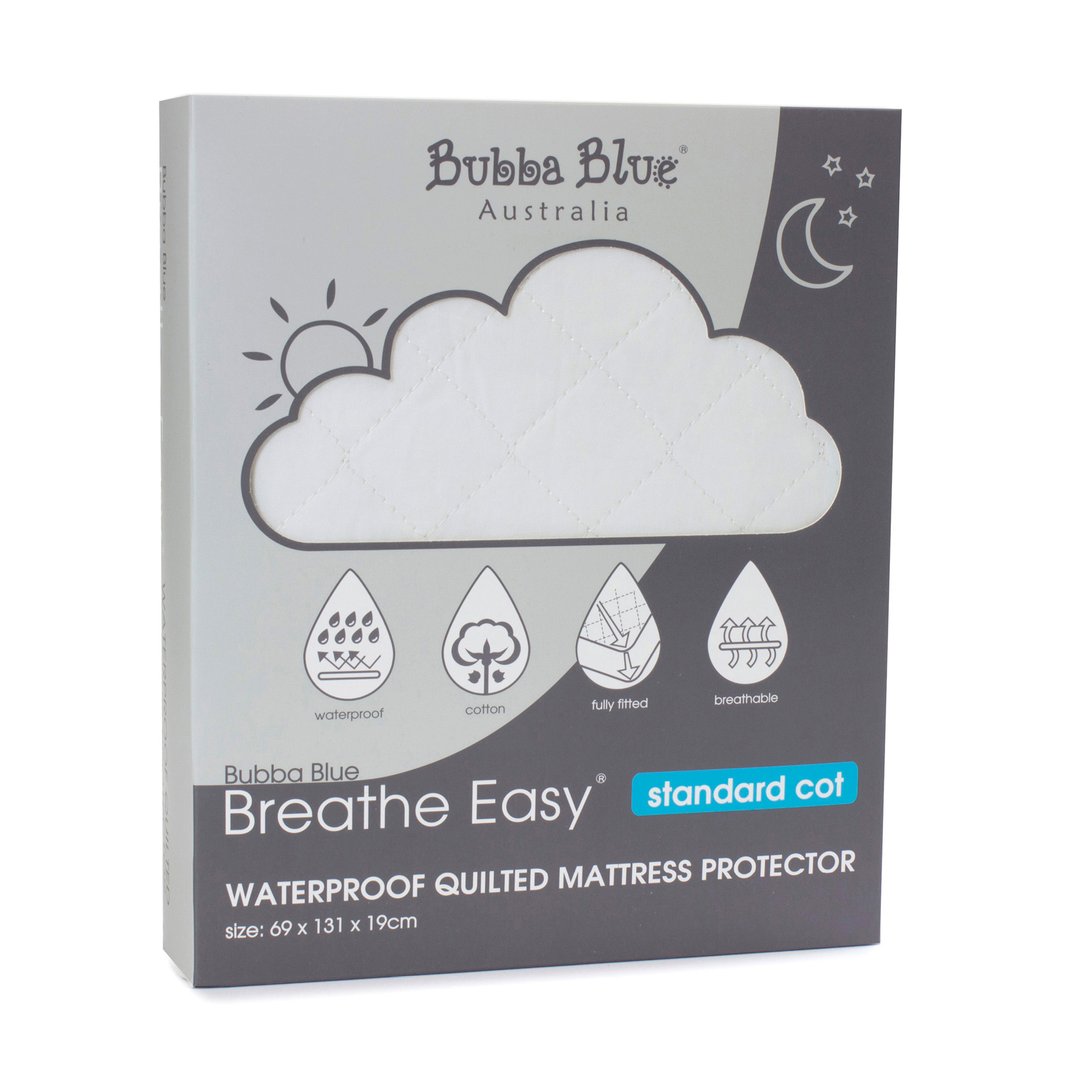 Of course, there are plenty of mattress protectors on the market, all boasting their individual perks. Our biggest piece of advice when shopping for your cot mattress protector is to ensure it is machine washable. This will make all the difference and ensure you're getting your moneys worth out of both the cot and the mattress protector.
*These mattress protectors will fit our Incy Cot Mattress which is a standard Australian size.