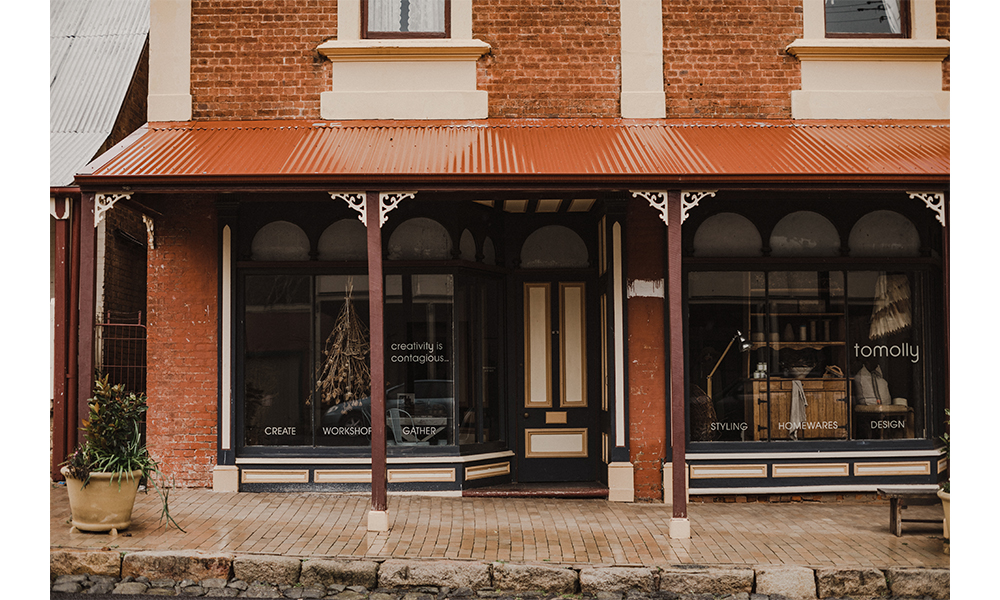 Taking over the blog this week is the beautiful Belinda from the Tomolly store in Carcoar, NSW. Belinda opened Tomolly – a blend of Tom and Molly, her two children - 12.5 years ago in the nearby town of Millthorpe where she kept locals and passers-by stocked up with the most stunning selection of homewares. After finding her forever home in the old flour mill of Carcoar, Belinda relocated herself, her family, and her beloved Tomolly store and has been thriving there now for 2.5 years.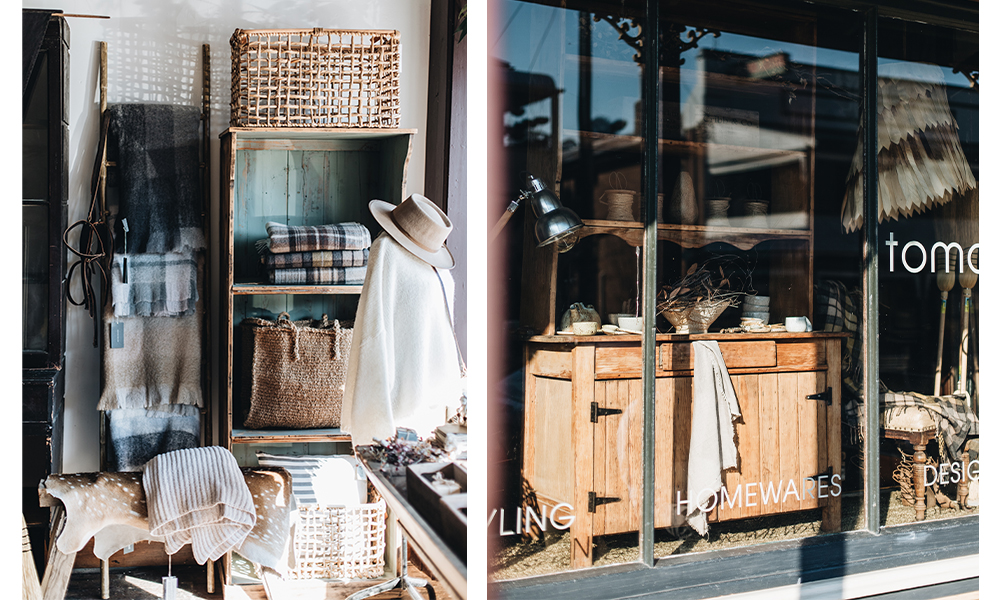 Belinda loves telling the authentic stories of the makers and brands she stocks and has a real affinity for using local. Since opening back up after Covid, she makes a weekly 4 hour round trip to Quandialla to pick up a fresh batch of Quandialla Candles. Other brands she has in the store are Southern Wild candles which are made at Rockley and Mieraboo Candle which are made in Canowindra.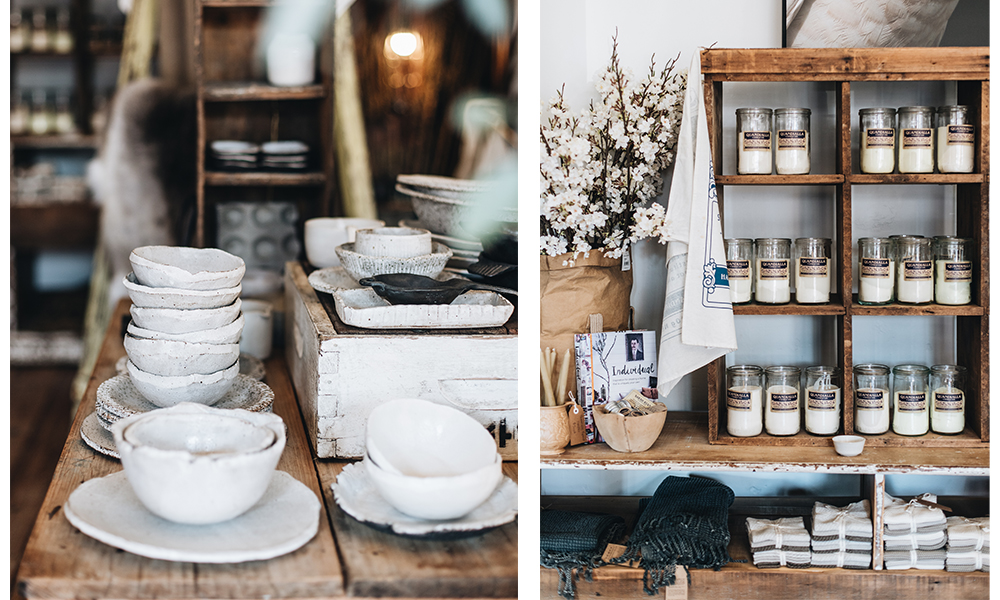 The town of Carcoar is known as one that time forget and is a hidden hamlet, making it's mark on the map as the hub for trade many moons ago. Belinda may only be local to the area for 2.5 years, but she isn't without some fab tips for those heading out for a day in Carcoar:
Grab a coffee from The Village Grocer
Do some shopping at Tomolly…. Obviously
Book a long lunch at Antica
Stroll through the village admiring all of the old buildings in particular the Railway Station and The Courthouse
Stay at Hargans Cottage. Hargans Cottage is an Airbnb owned by Belinda and just happens to be the location our recent Ralph photoshoot took place. Hargans Cottage is due to open in late September/early October. Upon arrival, you may just notice some familiar faces – two of our dark nickel Louis Beds taking up residence in the guest bedrooms
Another place to stay - The Hilton Homestead which is only 10 minutes away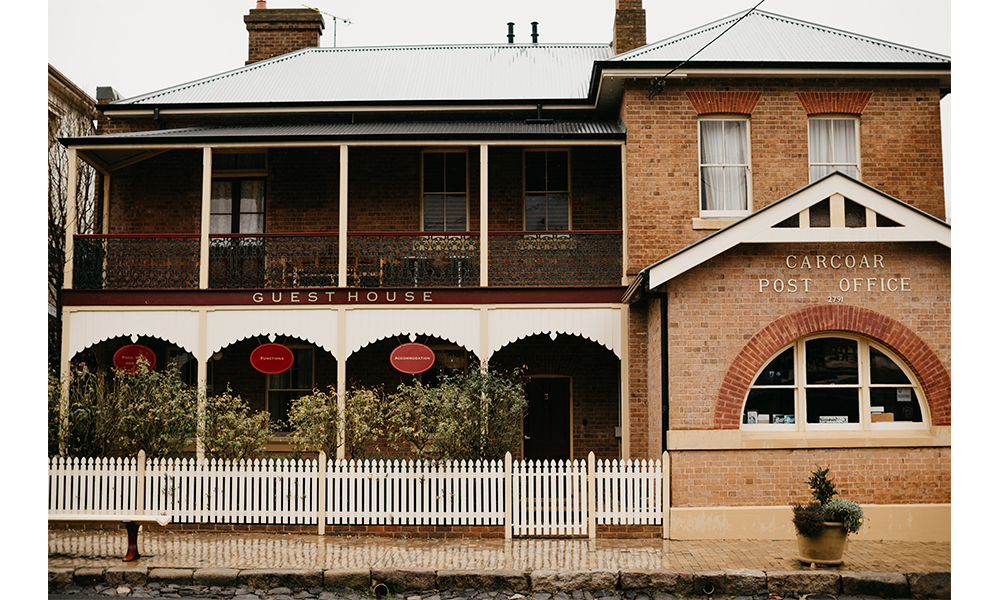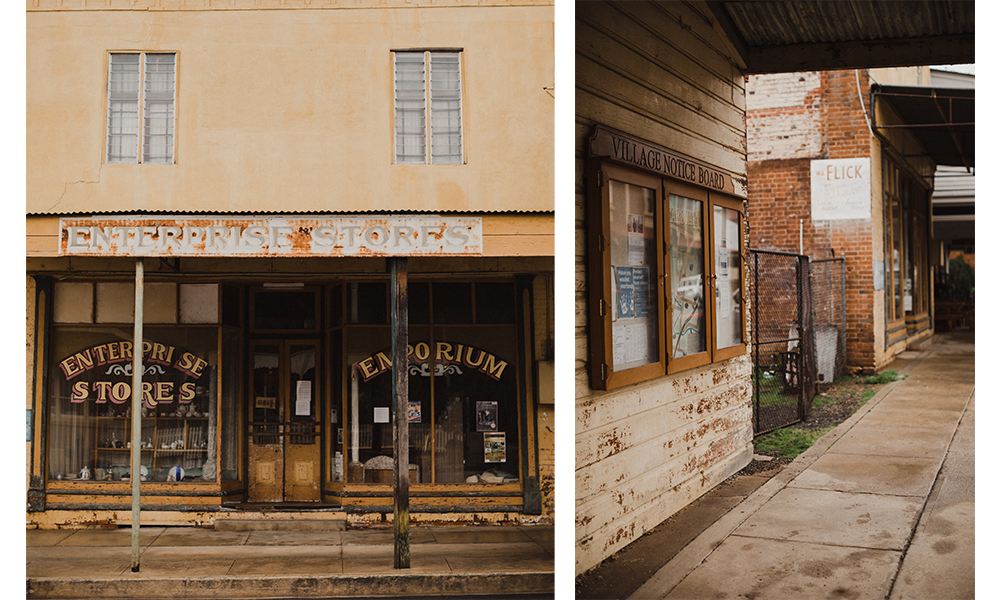 Along with being a successful business owner, Belinda also boasts some stellar styling skills which she puts to good use in her store, home and most recently, our photoshoot for our brand new Ralph Bed. Since we launched Ralph and thus, plastered images from said photoshoot over our social platforms, we've had many questions and comments regarding Belinda's style and how she manages to bring it all together. Being the absolute superstar she is, Belinda has been kind enough to share with us some information on how she achieves her design aesthetic and we are super excited to be able to pass this on to you, our beautiful Incy community.
Belinda refers to it as 'my canvas' and she loves neutral tones with a mix of industrial, rustic and natural elements
The natural elements Belinda loves are wood, steel, concrete, wool, linen and anything with texture.
She loves foraging for flowers and branches especially dried ones.
She only has a roughly made bed that entices you to jump right in
Belinda takes inspiration from nature and always uses beautiful linen and textiles
Her main objective when styling a home/room is to make it feel authentic whilst also being warm and cosy